07/23/10
Even death cannot stop this evil knight's wrath! Raised from the dead, this warrior continues to fight against the followers of good.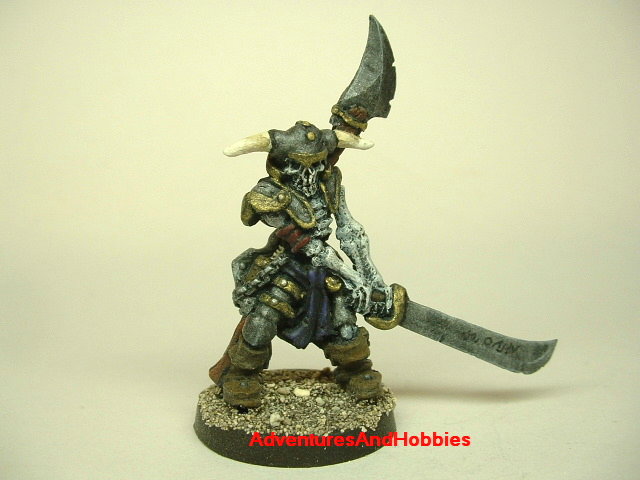 Various pieces of
plate
and
chainmail armor
hang from the deathly
figure
, still protecting his skeletal body. The
horned helmet
adds to his
evil aura
. A metal-trimmed wooden
shield
hangs from his waist. All this indicates he was a seasoned
warrior
in life and will present a substantial foe even after death.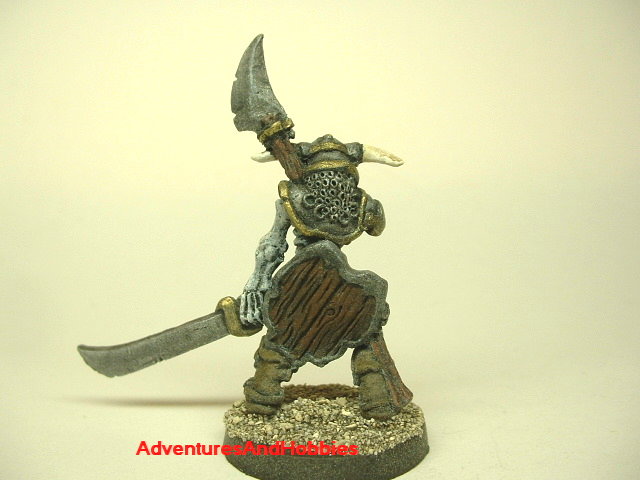 The
fighter's
main
weapon
is the wicked
two-handed sword
. But he also carries a nasty
polearm
stuck under the
armor
on his back.
A nice addition to the undead hordes in any fantasy or horror role-playing game or table top miniatures war game.
Comments Off
07/21/10
Here is one of the bad guys. This magic user is definitely a follower of the dark arts. His well-worn robes are adorned with death symbols. Animal skulls sit atop his head and hang from his belt.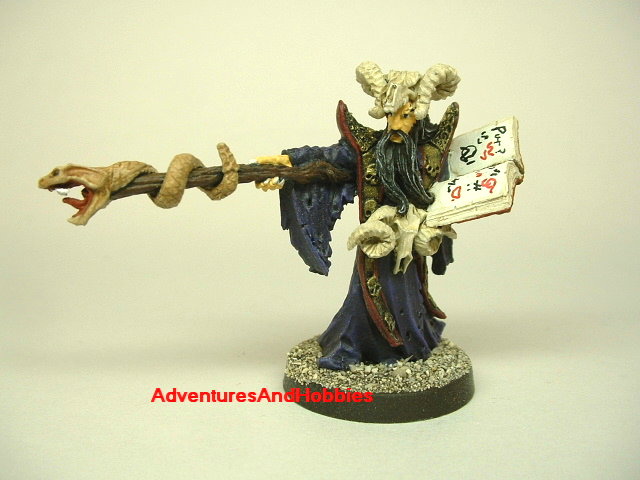 In his left hand this
mage
holds his
arcane spell book
, filled with nasty things. The tome's cover is embossed with death heads and flames. The snake-entwined
staff
extending from his his right hand provides the focus for the
incantation
, helping to target the
spell
.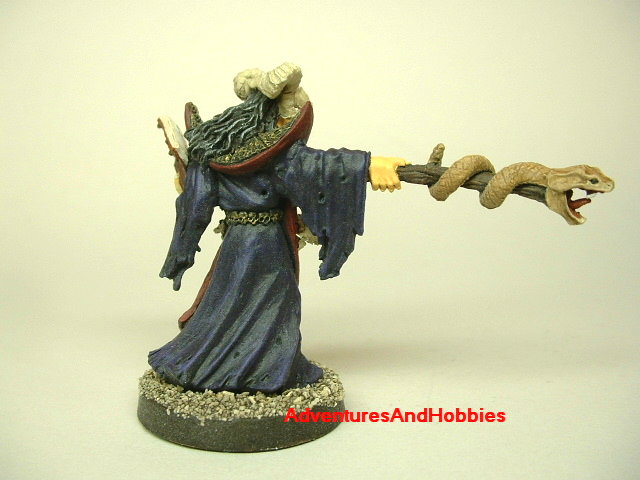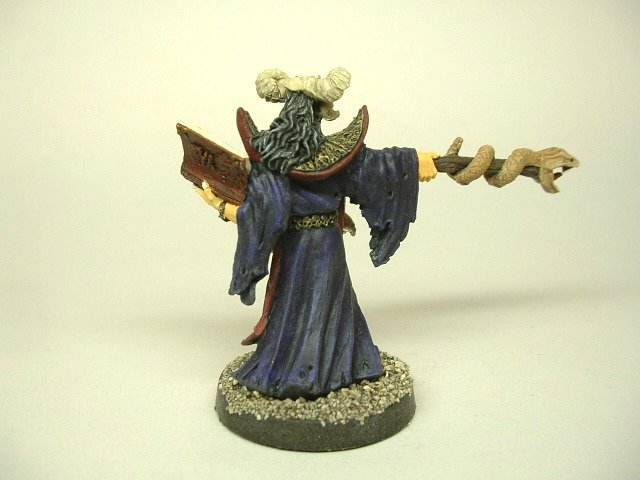 This
miniature
presents a pretty arch-typical
evil wizard
to throw at your
player characters
in any
fantasy role-playing game
such as
Dungeons & Dragons
™ and
Warhammer Fantasy
™.
Comments Off