05/18/10
Watch the skies! Stepping out of the classic science fiction movies of the 1950s (many of which were B-grade I admit) comes this interplanetary soldier! The prototype for invaders from outer space.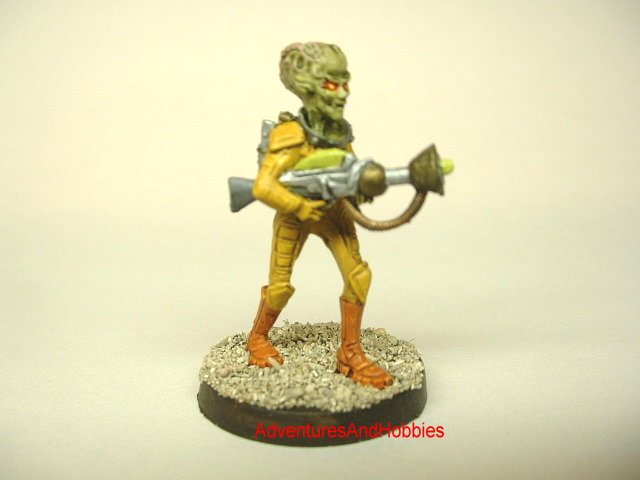 Green-skinned and green-blooded, this Martian soldier could have just disembarked from his flying saucer. Hefting a large death ray energy rifle, there seems little hope that there will be a peaceful outcome from first contact. No, it looks like he and his friends are more interested in conquering the Earth.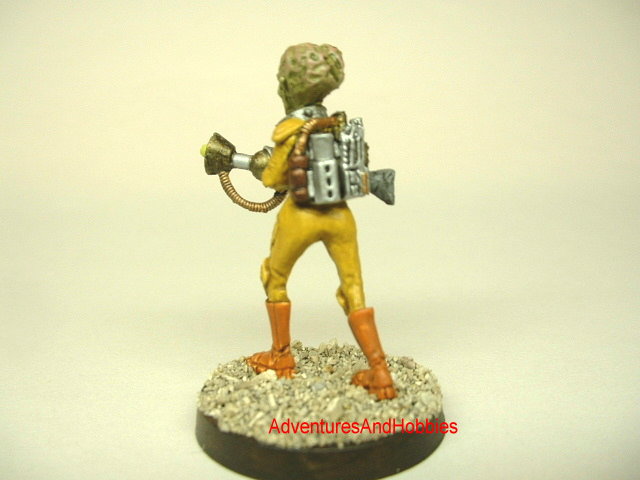 A nicely detailed backpack sports an array of equipment.
This fellow would look at home on any futuristic science fiction battlefield, but feels even better in an 1950s pulp adventure.

Comments Off
05/03/10
This fellow is going to be the life of the party. Unfortunately, you're going to be the sacrifice of the party!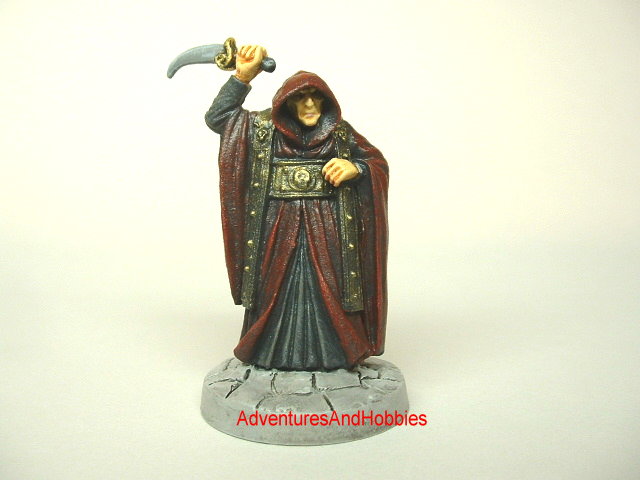 A nice sculpt that works for any evil cultist. The raised dagger certainly shows he means to conduct some deadly business at the meeting. There is the hint of a slight smile on his face hidden beneath the robe which adds to his malevolence.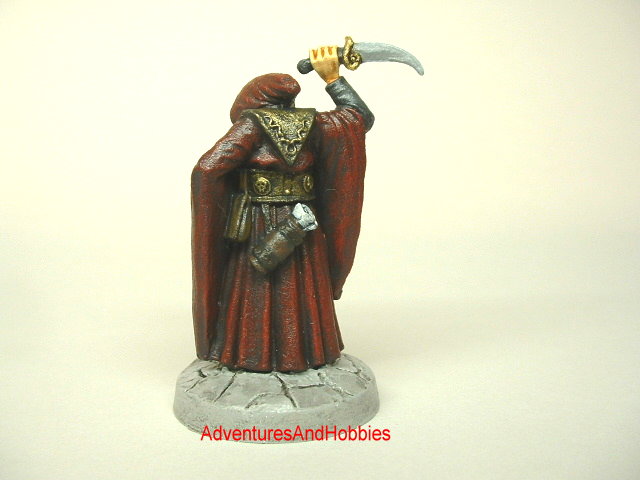 He has a scroll pouch hanging at his back. It could easily contain the summoning spells of a lesser god. This miniature figure would work well in a variety of horror, pulp and fantasy role-playing games and miniature war games including Call of Cthulhu™ and Dungeons & Dragons™.

Comments Off