08/13/23
Colonizing a new planet is not for the weak. In most instances it means long years of toil on the frontier of an untamed world. Sometimes colonists face aggressive native species; sometime the danger comes from age old clashes brought within the human community. New colony worlds can also become the target for roving space pirates intent on raiding small colonies for valuable plunder. The need for basic defense is common.

Often the struggling settlements possess only low-tech small arms because of the cost of importing and maintaining higher-tech weapons. In times of trouble, this group of colonists carries an assortment of slug throwers from handguns to shotguns.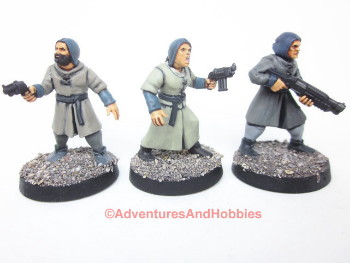 I chose to paint the figures with muted colors. The head coverings and clothing accents are painted in a similar color to suggest the characters belong to a particular family, clan or community.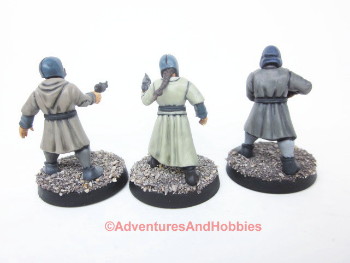 These
28mm-scale miniatures
are
kitbashed
from models by different manufacturers. They could be used in a variety of
science fiction role-playing
and
table top miniature games
including
Stargrave
™ and
Five Parsecs From Home™
.
You can see more of my
painted miniatures
by visiting
my store
.
Comments Off
07/19/23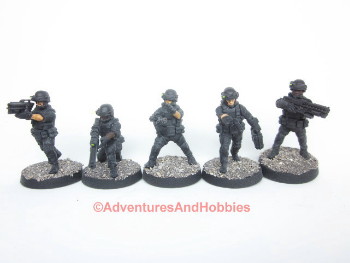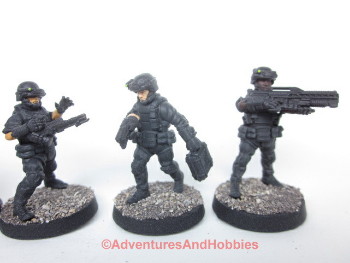 Comments Off
05/28/23
As interstellar flight became available, Earth's inhabitants journeyed beyond the confines of their home solar system. Most contact with new sentient species went smoothly and with little conflict. Unfortunately, the expansion sometimes fell short of noble intentions. Some Terran individuals, groups and governments brought with them age-old problems. Political interests, religious beliefs, racial/species bias, commercial greed and more caused friction in some interactions.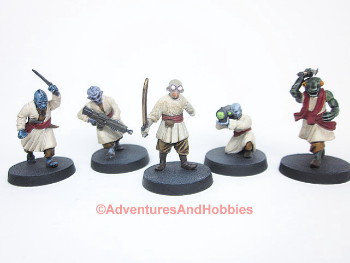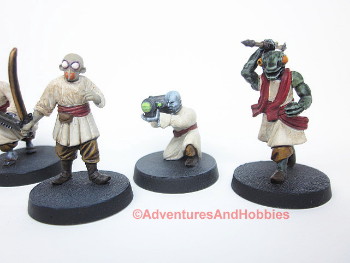 These
plastic 28mm scale game miniatures
are
kit-bashed
from multiple manufacturers. They can be useful in many
science fiction games
including Stargrave™ and Five Parsecs From Home™.
Visit my store to see more of my painted game miniatures.
Comments Off
07/15/22
The pilot carries a laser pistol. The technician holds a datapad and tool. The security officer is armed with a power rifle.
Comments Off
04/17/22
Comments Off
02/03/21
Comments Off
09/26/20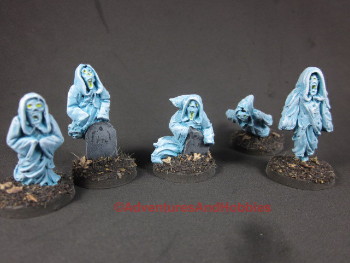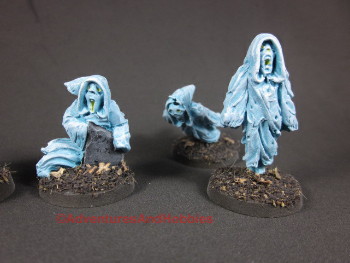 Perhaps they are trying to seek help from the living to right a wrong in their past life. Or maybe they just enjoy causing fear in whomever they encounter.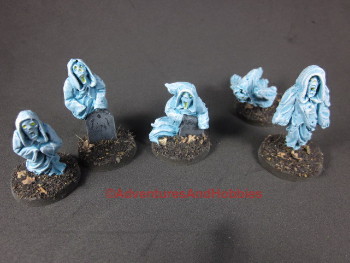 Comments Off
05/12/19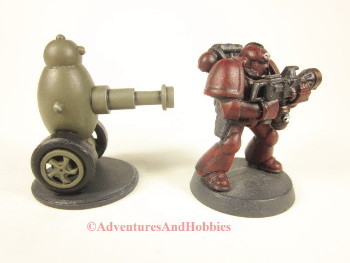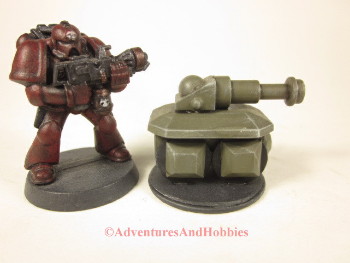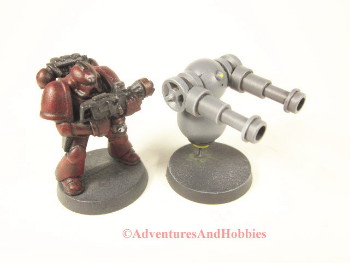 Comments Off
05/03/19
A large shadow moves in the swirling snow storm. Suddenly, a furred beast bursts from the white landscape, an inhuman roar crashes across the frozen land!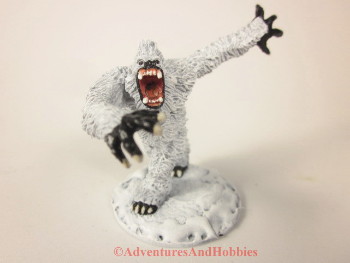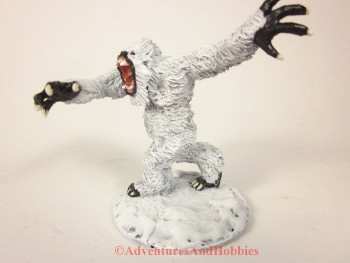 The
Yeti
possesses deadly claws on its hands and feet that are capable of inflicting severe damage. As seen in the pictures, the creature also has large dangerous teeth and it's bite can easily shred clothing and body tissue. Even armor cannot hold up to repeated assaults by this powerful monster.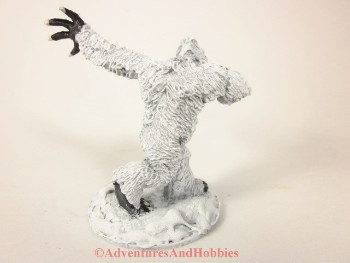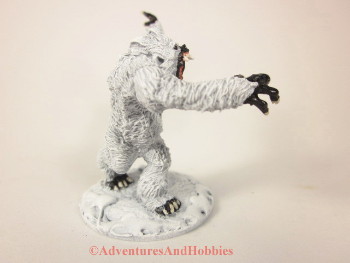 The Yeti can appear in many
game settings
. It could be used in
fantasy
,
horror
,
science fiction
,
pulp action
, and
super hero role-playing adventures
and
table top miniature war games
.
Visit my store to see more of my painted game miniatures.
Comments Off
08/06/18
Comments Off