05/13/14
Something large stirs in the deep recesses of the underground tomb. Its shape seems to distort in the dim flickering torchlight, constantly shifting, expanding, contracting.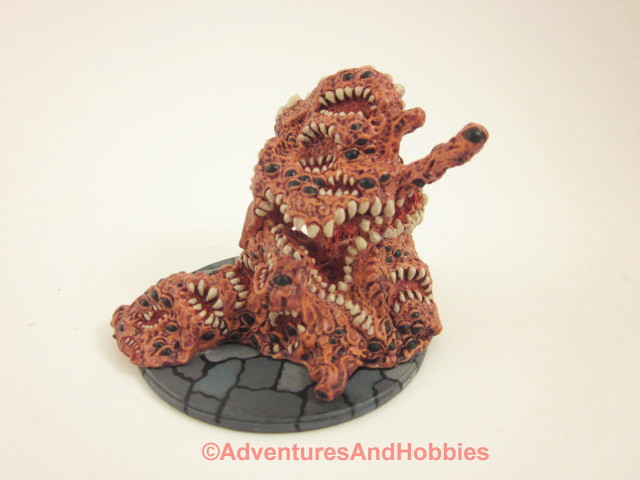 You shine your flashlight beam into the shadows and a scream catches in your throat as the
creature
is caught full in the electric light! This
monstrosity
was not born on this plane of existence!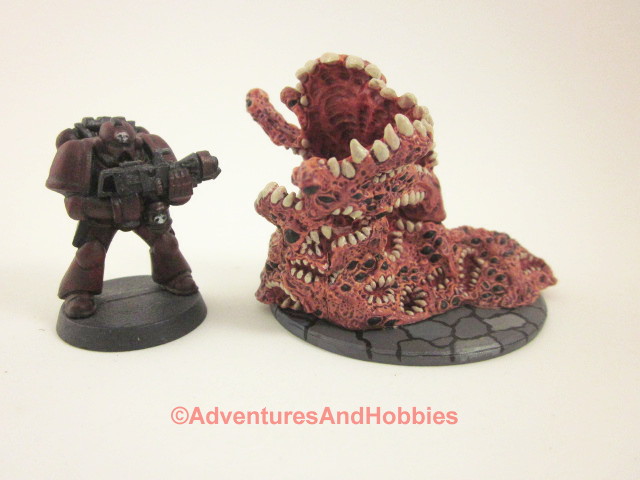 Numerous horrific mouths cover the
creature
, each opening and closing, waiting to consume its next prey. Even worse are the dozens of black, demonic eyes that dot the entire body. But what truly chills you is the realization that an
alien intelligence
hides behind each of the eyes. That and the sense of hunger!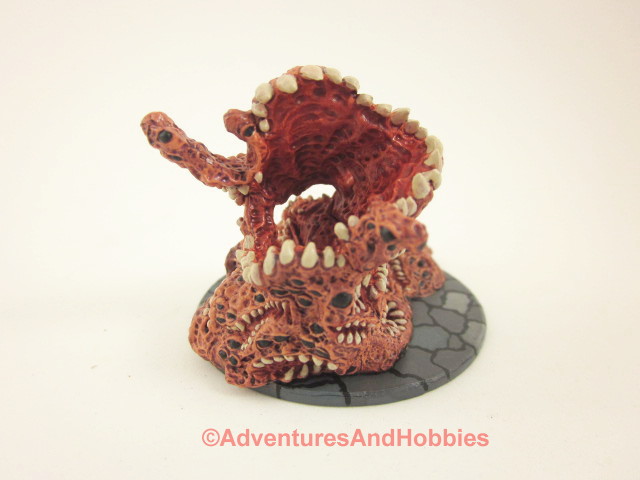 The skeletal remains of its previous kill can be seen in its viscous gut.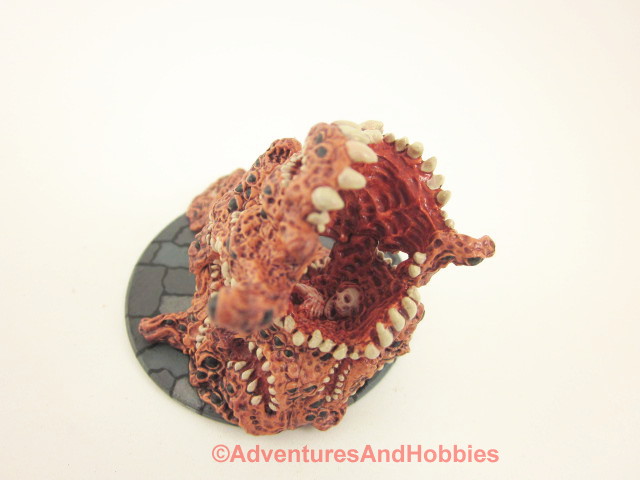 Surely this is a creature born in
nightmares
!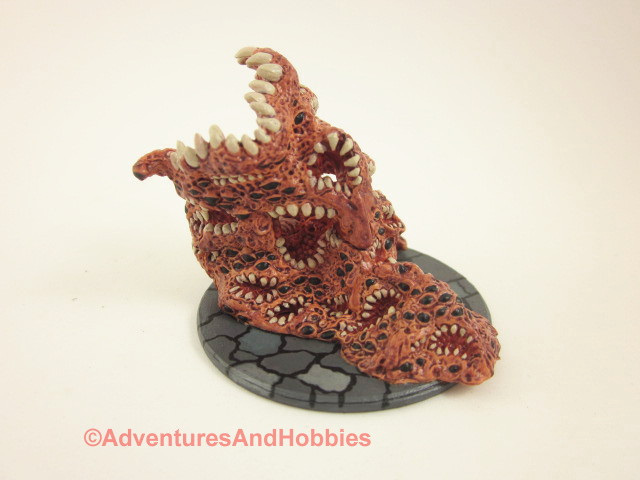 This resin/plastic
miniature monster
stands about 1-3/4 inches (45 mm) tall. The base measures 2 inches (50 mm) in diameter.
The sculptor has really captured the sense of unworldly horror with this 25-28mm scale miniature. It can easily be used as a Lovecraftian horror in Call of Cthulhu™, an alien life form in any science fiction adventure, or a horrific dungeon dweller in fantasy game worlds.
Visit my store to see my painted miniatures.
Comments Off