09/23/14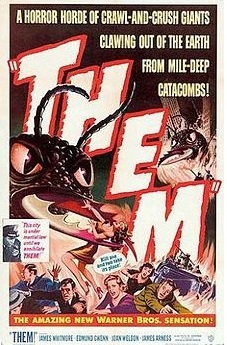 The 1954 movie Them! was one of the best
science fiction movies
from the 1950s. Filmed in black and white, it followed the discovery of
giant mutated ants
that were the unintended result of early
nuclear weapons testing
in New Mexico. The expanding colonies threatened to
take over the world
. It was one of the first
giant insect sci fi movies
that appeared in the middle of the 20th century.
In the same vein, here are some giant ants to terrorize the denizens of your game world. First we have a group of worker ants. The one at the far right is emerging from the entrance to the underground colony.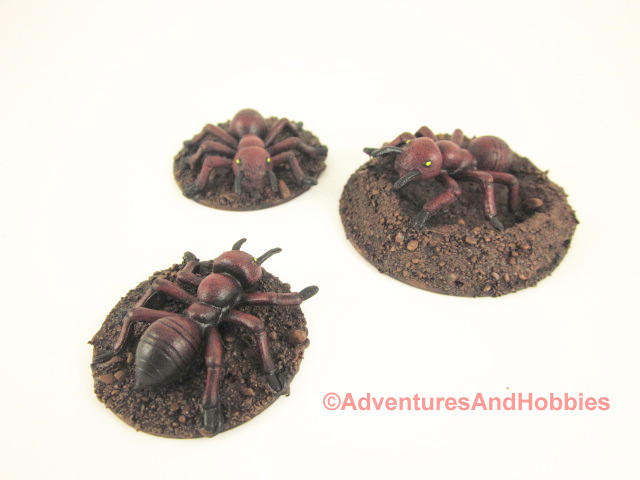 Then there is the larger
Queen ant
!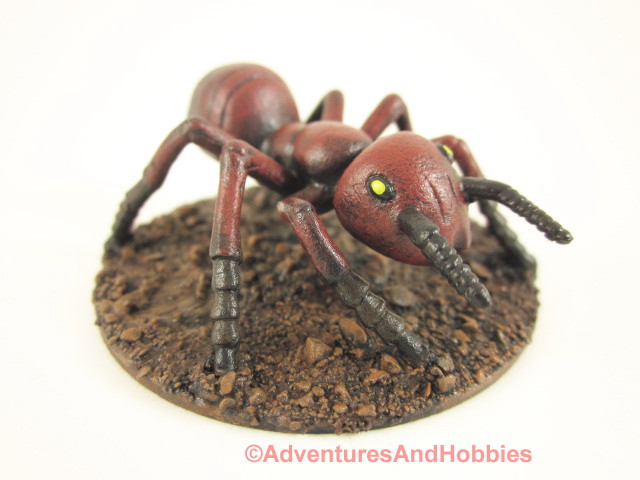 Uh oh, our unlucky
25mm soldier
has found himself confronted by several of the
creatures
!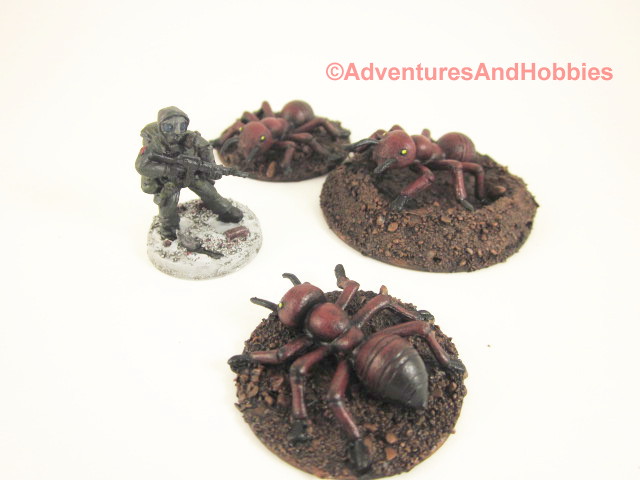 Here are photos of the ants with a
15 mm scale science fiction soldier miniature
.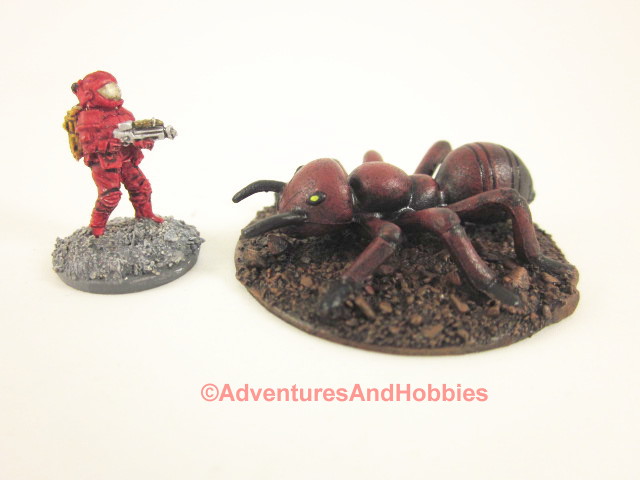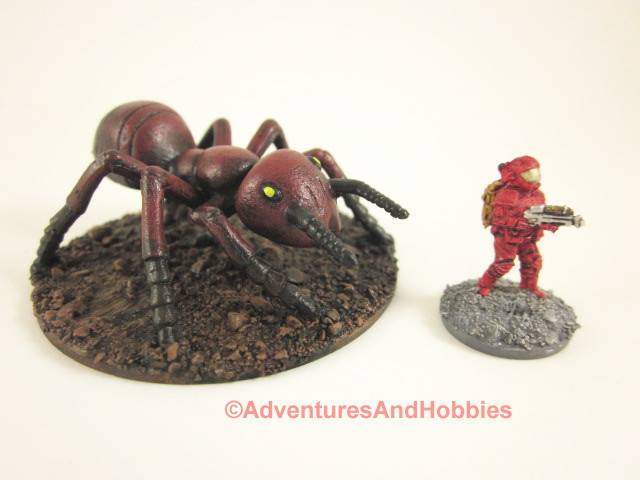 These over sized
monsters
would be right at home in many
science fiction
,
fantasy
,
pulp
and
post apocalyptic game worlds
. In particular they would make for an exciting
Halloween horror scenario
!
Visit my store to see my painted miniatures.
Comments Off
10/11/13
Something is slithering about in the dark corners of the laboratory! Soft squishy sounds come from the shadows.
What has our little mad scientist been creating under the full moon in time for Halloween? Some "trick" for the local children to discover when they come trick or treating at the doctor's door?
Tentacled terrors to haunt the dreams of any sane person, that is for certain. Experimental Life Form 1 exhibits signs of high intelligence, just not necessarily anything that conforms to human standards. Multiple eye pods move about in seemingly uncoordinated ways, looking in different directions at the same time. Tentacles grasp at the air, seeking to make contact.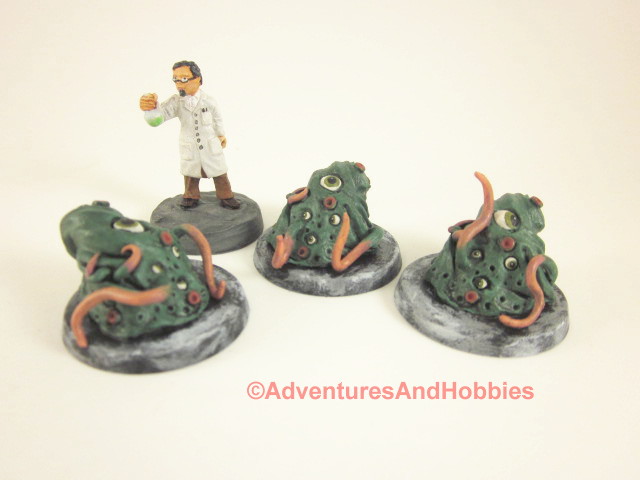 Experimental Life Form 2
is a bit less sophisticated, but no less
alien
. These
creatures
lack the obvious eyes of the first
abomination
, but seem to move in response to some other stimuli, possibly body warmth.
Tentacles
stretch out, touching everything in the vicinity, using a high sense of touch to explore their new world. Their skin erupts in oozing sores, filling the
lab
with objectionable stench. The good doctor has thoughtfully provided a fresh
zombie
as a treat for his new pets.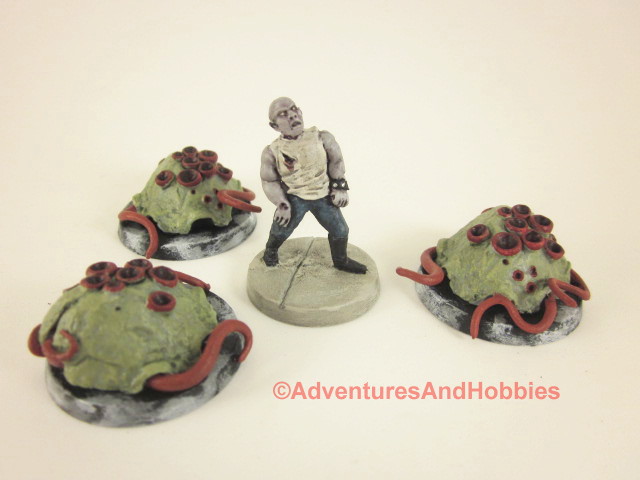 These
creatures
could pop up in any
science fiction
,
horror
or
fantasy game world
. The
mad scientist
and
zombie
figures in the photos are
25mm scale
for size comparison. But the critters also could be used as very large
monsters
with
15mm scale miniatures
.
Visit my store for my painted miniatures.

Comments Off
03/21/11
This six-man squad of modern soldiers is packing heat!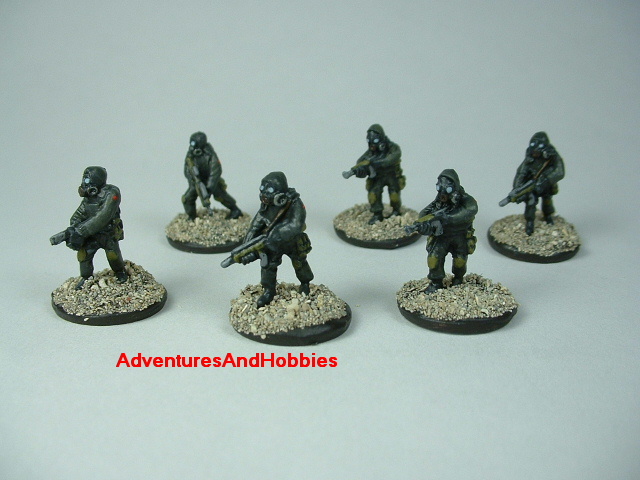 The
troops
are outfitted with
CBR
(
Chemical Biological Radiation
)
Suits
to protect them against the unseen terrors of a
modern battlefield
.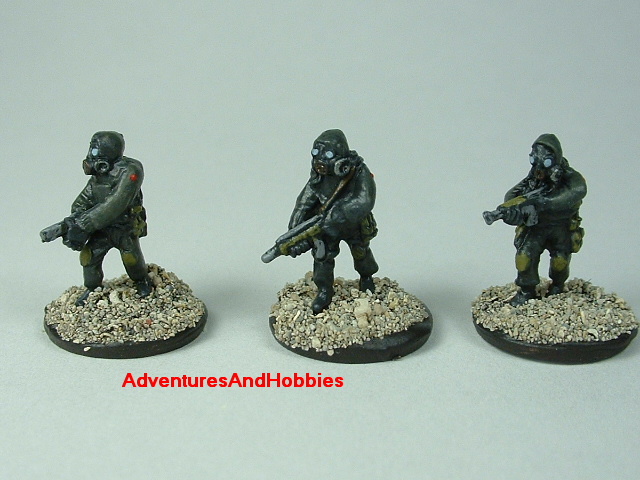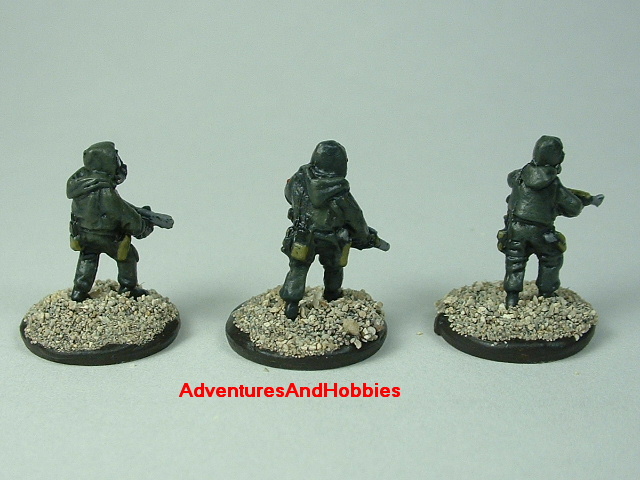 They wear
full face respirator masks
.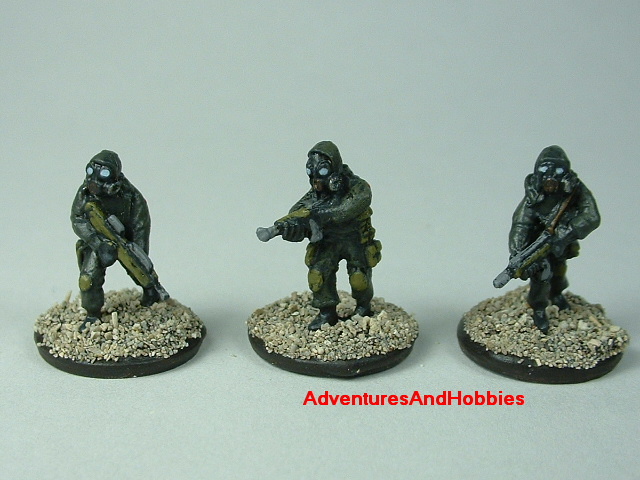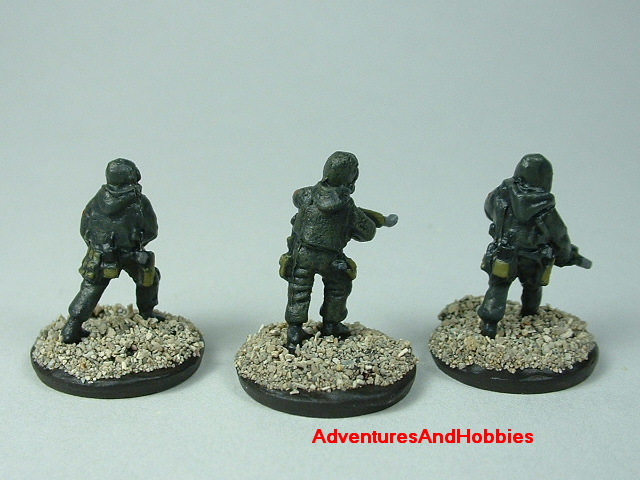 Armaments
include a
semi-auto handgun
,
Military Assault Rifles
,
Sub Machine Guns
, and a
Sniper Rifle
.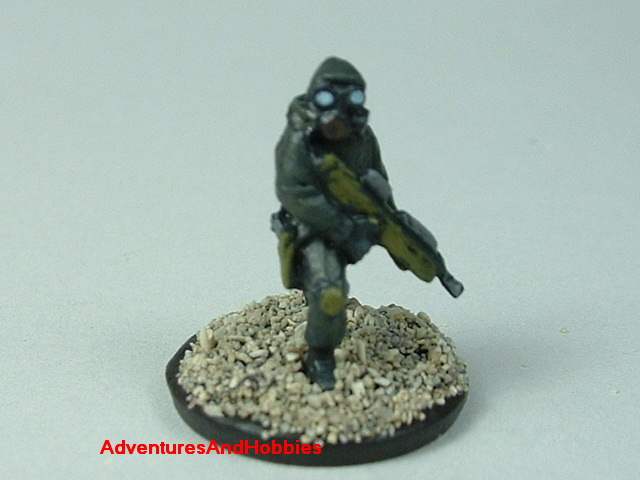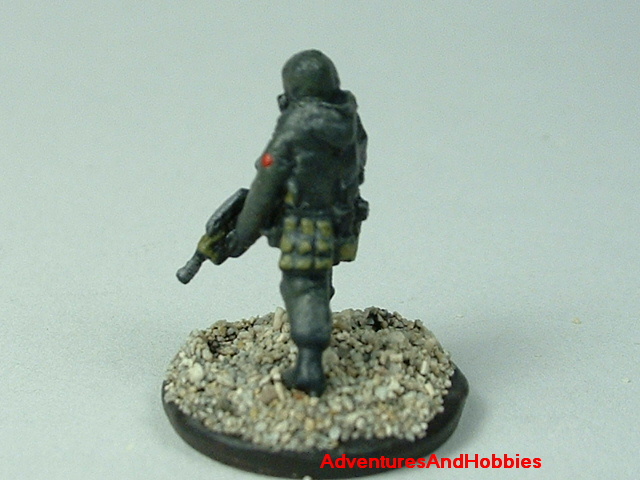 The detail in these small
15 mm scale miniatures
is very nice. Including the bases, they stand approximately 3/4 inches (20 mm) to the top of their heads. They would be right at home in a
modern firefight
, a
post apocalyptic wasteland
, or on a
zombie hunt
!
Comments Off
03/12/11
Filed under:
Science Fiction
,
15-20 mm
Posted by:
G R
@ 7:07 pm
Armed conflict moves across the stars! Who is tasked with maintaining peace among the human worlds? The Star Marines!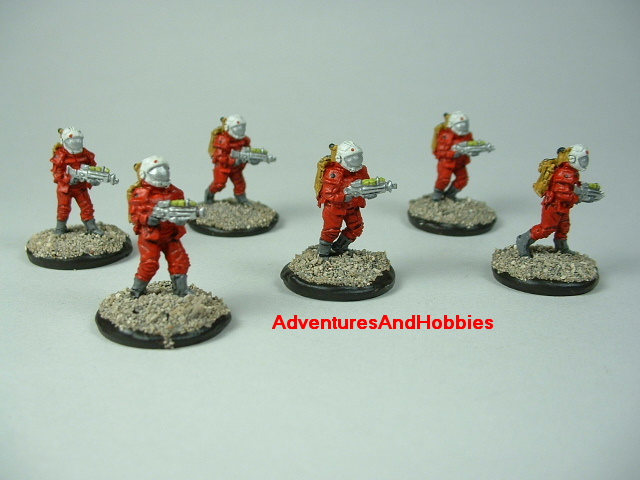 Here we have a 6-man
squad
of
Earth Marines
outfitted in
vac suits
for action in the
airless voids
of
deep space
or on
planets
in
non-friendly atmospheres
.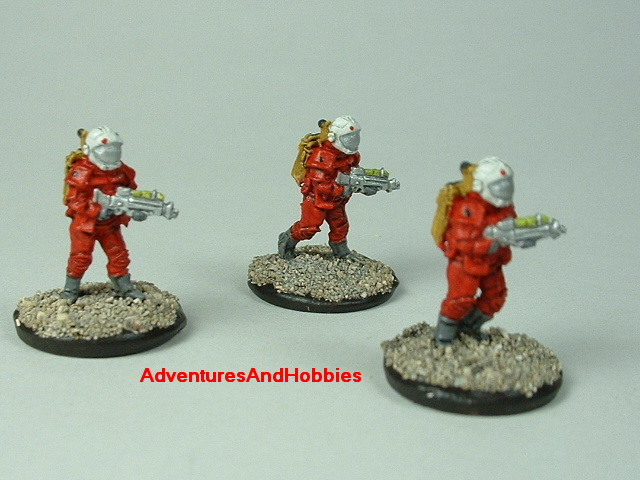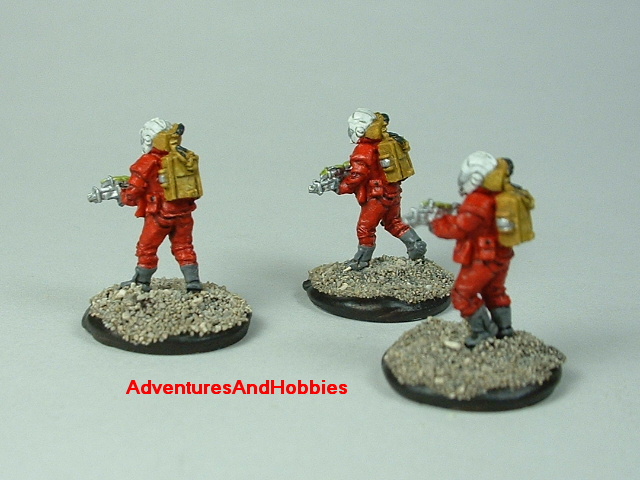 These
troopers
are armed with
energy rifles
.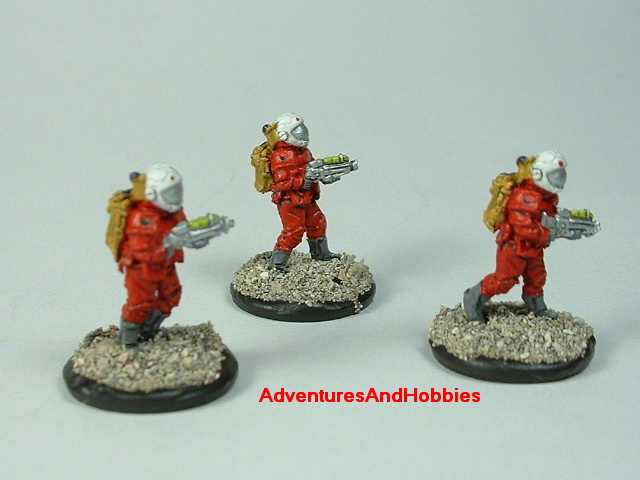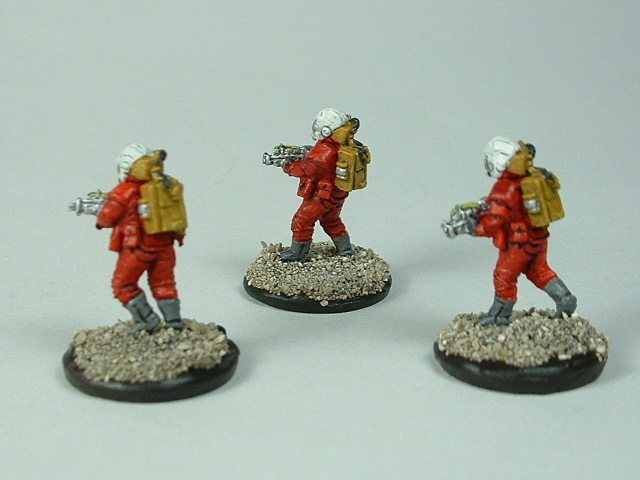 The
uniforms
feature a
hard helmet
,
life support back pack
, and
soft skin vac suits
.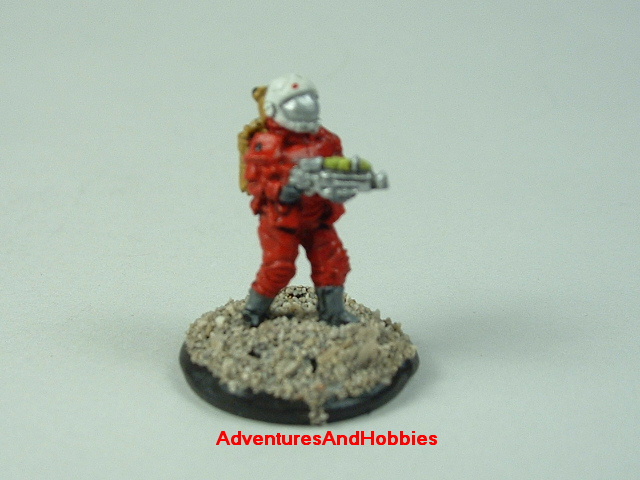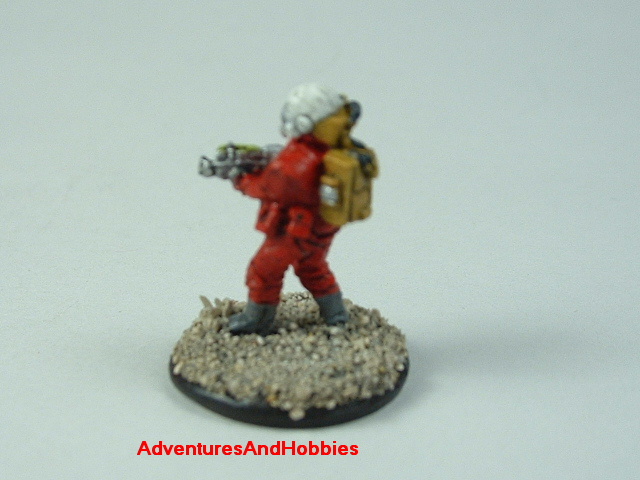 These
15 mm scale science fiction war game figures
stand approximately 3/4 inch tall (20 mm) from bottom of the base to top of the heads. The
miniatures
have an outstanding amount of detail for a smaller scale.
Comments Off