10/23/10
The air is full of the putrid smell of decay. Something is moving in the dark shadows just beyond your torchlight. A crunching of small stones and bones underfoot, then it moves into your pool of light. A disgusting ghoul, a monster straight out of your nightmares!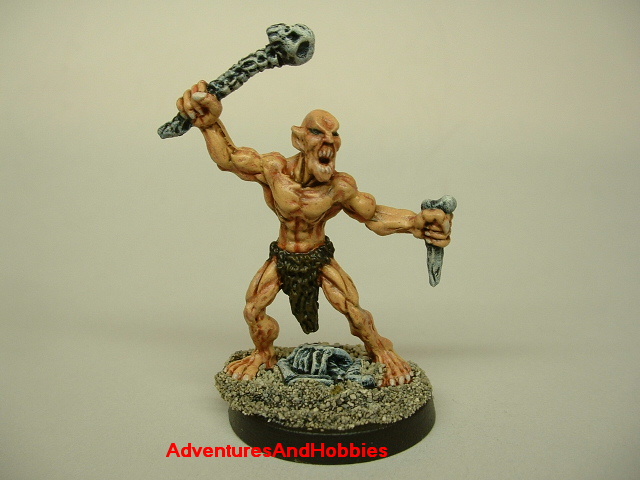 Standing atop the bones of its previous
victims
, the
ghoul
radiates strong
evil
. With its aggressive intelligence, it has fashioned
weapons
from the bones left from earlier feastings. It holds a sharpened bone as a dagger and brandishes a club made from a skull and spinal bones. It has only one desire… attack and consume!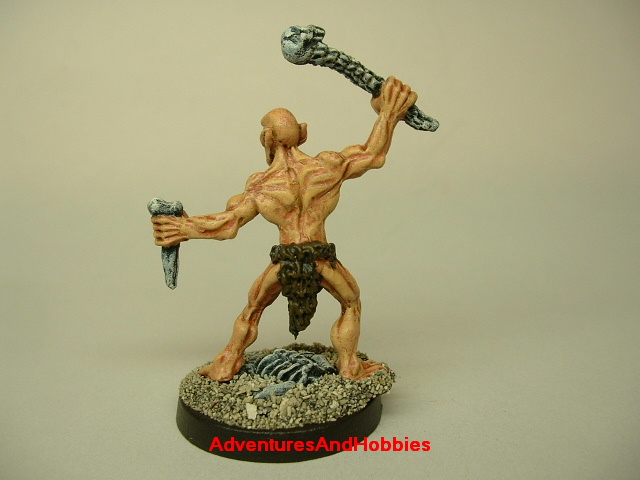 Ghouls
have appeared in
horror tales
from classical times. They can appear in modern
horror role-playing games
such as
Call of Cthulhu
™,
fantasy campaigns
including
Dungeons & Dragons
™, as well as
zombie
encounters. This
25 mm scale game miniature
captures the raw super-aggressive nature of the
ghoul
.
Comments Off
10/22/10
In continuing with the Halloween season, direct from the good doctor's laboratory, here is Frankenstein's monster himself! The poor creature clearly expresses his agony in trying to understand his existence.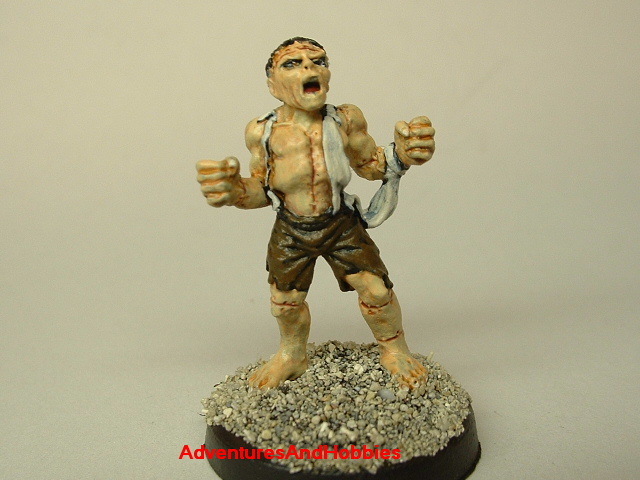 You can easily see the scars where the
mad scientist
has pieced together his
creation
from the
corpses
dug up from
fresh graves
. There is definitely a pallor of
death
in the
creature's
skin tones.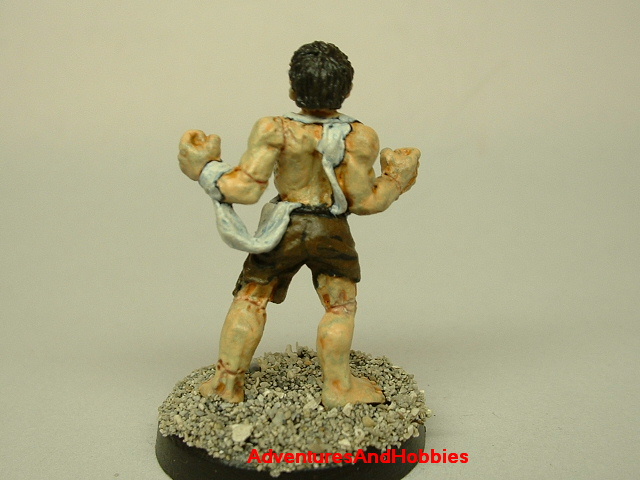 This
25 mm scale miniature figure
does a nice job of capturing the
monster's
internal struggles! It can add a nice
classic touch
to your
horror role-playing games
and
table top war game scenarios
.
Comments Off
10/19/10
"Zombies — yeah, I've seen 'em. So what?" Zombie hordes are combing the countryside in search of fresh brains. But our hero has got enough bad attitude (and firepower) to take them on.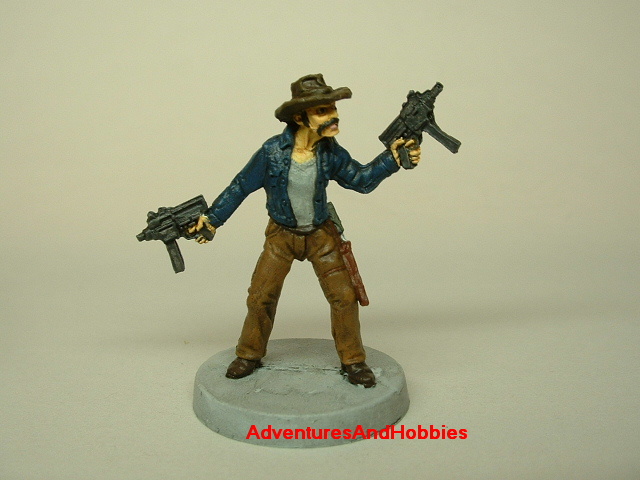 Those

twin sub-machine guns

can really cut a swath through
those

brain-suckers

! And the

machete

hanging at his side is good for
close-up work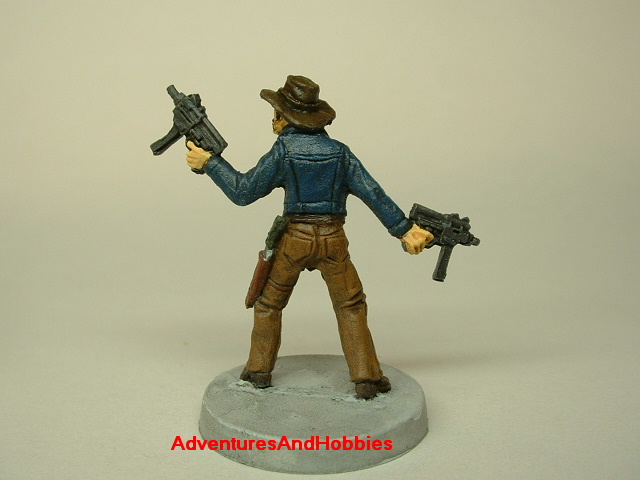 This

25 mm figure

would fit right into a lot of

modern horror role-playing game scenarios

.
Comments Off
10/17/10
In the spirit of the Halloween season, we present this feminine ghost rising like fog from the ground.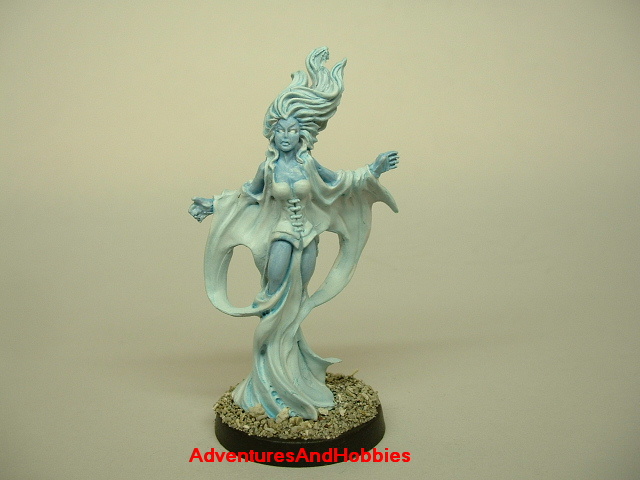 Her

protoplasmic

body glows softly in the dark of the

graveyard

.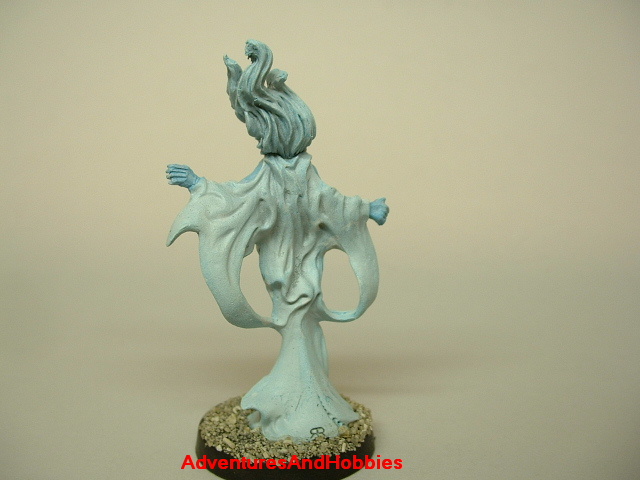 Has this
wispy being returned from the

spirit world

as a

benevolent spirit

or as a


demonic avenger

?

The casting on this 25 mm miniature is quite clean and the details are superb.

Comments Off
10/16/10
"Don't call me a dumb blond!"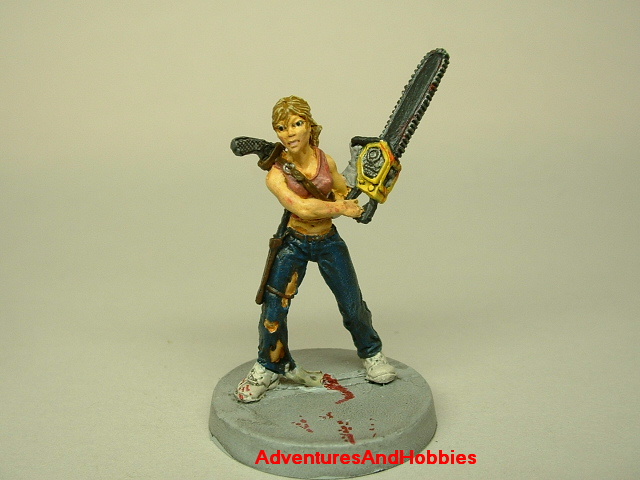 The

zombie hordes

have arrived and
they are no match for our

heroine

! Just ask the last

brain-eater

that
tried to grab her.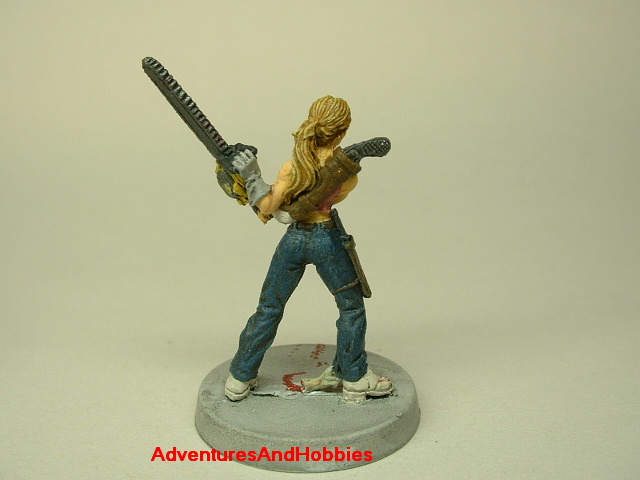 Apparently she's quite handy with that

chainsaw

if
the severed hand clutching her jeans is any indication. And she carries a


sawed-off shotgun

in her shoulder holster and a large

knife

on her hip
for extra protection.

This 25 mm game miniature shows a lot of character in the facial features and the pose is exceptionally well done. A great figure for any horror role-laying game.
Comments Off
Is this the form that Death takes on All Hallow's Eve? Or has this evil monster just borrowed Death's scythe for the holiday?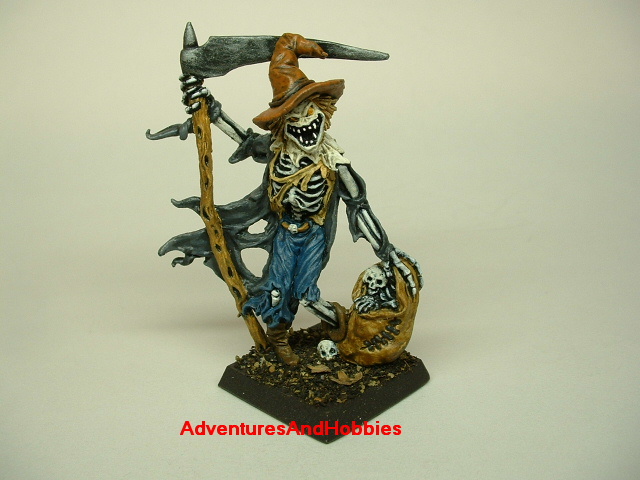 The large
scarecrow
horror
stalks the lonely country fields and city streets, seeking helpless
victims
whose
souls
he reaps. He collects the
bones
of his
victims
in his sack.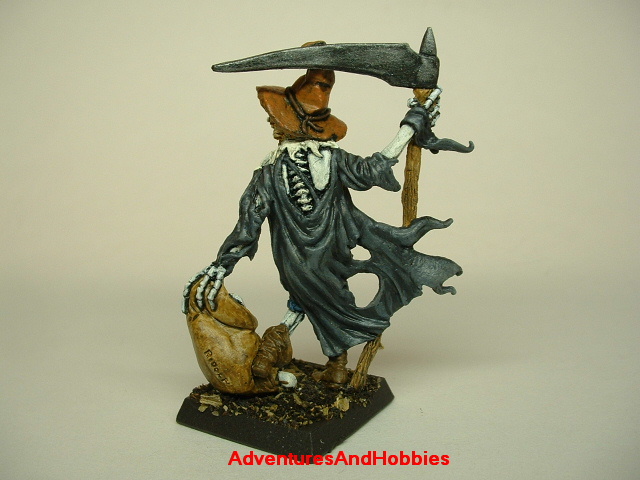 This nicely detailed
game miniature
is meant to be large to represent the awful power of the
creature
. It stands about 2-1/4 inches (60 mm) tall. Here is a shot with a standard
25 mm figure
for a size comparison.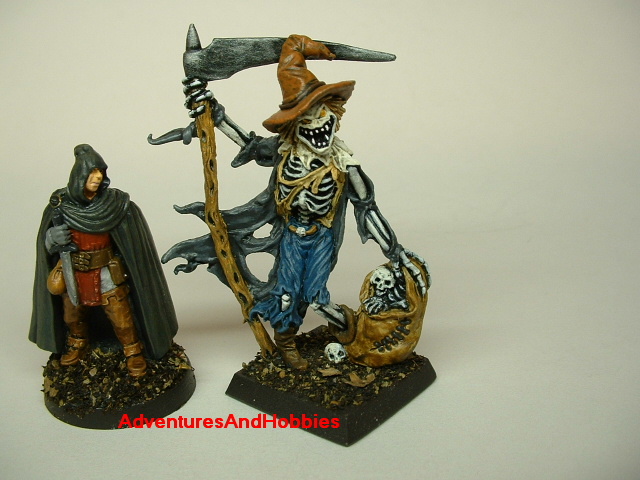 Your
players' characters
will definitely not want to encounter this bad boy on
Halloween
or any other time of the year.
Comments Off
10/15/10
Alien invasions — nature gone wild — zombie infestations — man-made catastrophes! It's the end of the world and there's plenty of gaming possibilities. Here are three post apocalypse survivors fighting to keep the human race alive.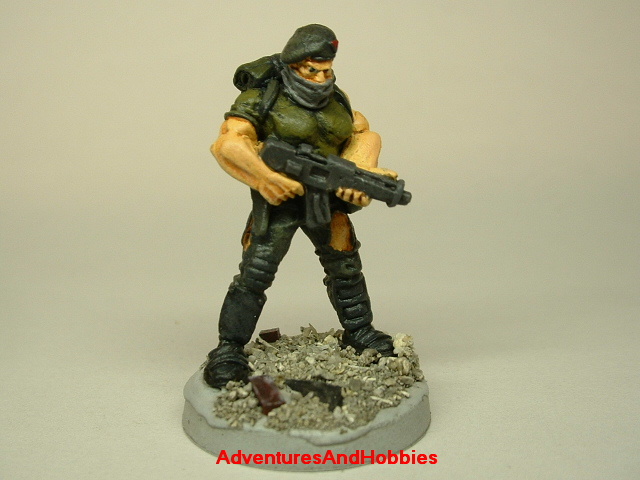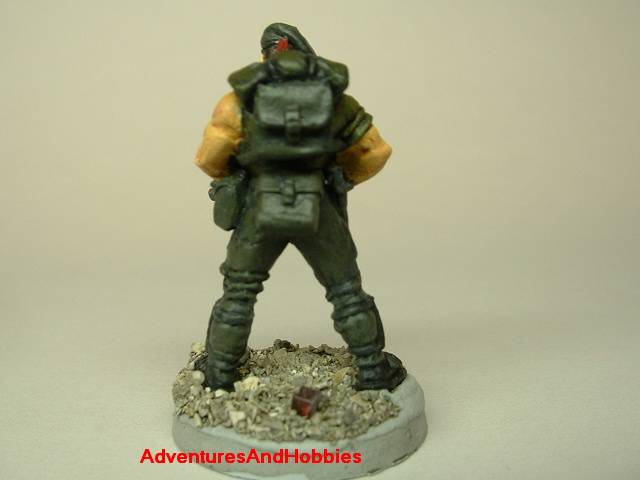 Before the surprise
alien invasion
, he was a major in the national
special forces
. He guesses he still is technically, but since the
initial horrific hostilities, he's been on his own. But just because it
seems that the government and its armed forces have been forced to go
underground and he no longer is part of the chain of command, doesn't
mean he's topped fighting. No, indeed, he's still a
soldier
. He has
been busy these last months surviving in the
ruins
of this city while
organizing a handful of toughened
civilians
into a small, but effective
team of
insurgents
. Oh yes, he can still
wage war
, just on a smaller
scale.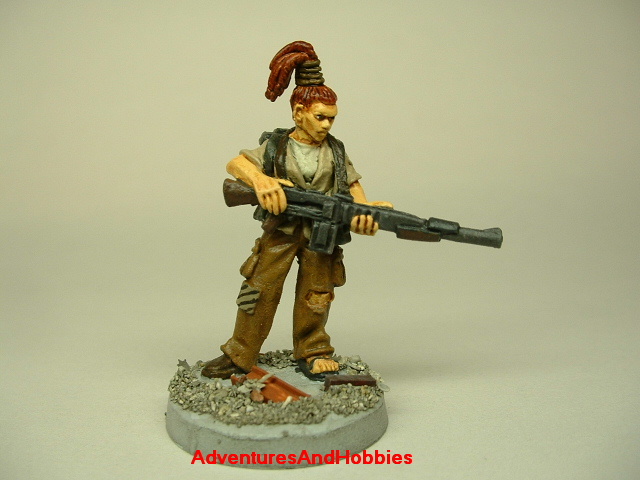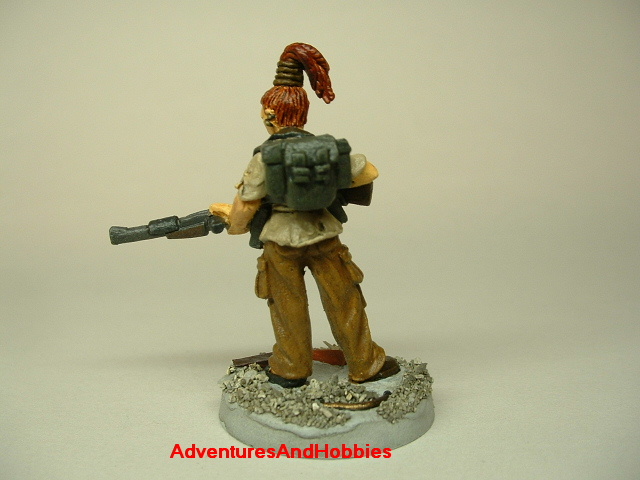 Sure, her city is in
ruins
all around her. The
aliens
made a real mess
of the place. But they haven't succeeded in killing or enslaving all of
the planet's inhabitants. There are still pockets of
survivors
. And some
are even fighting back. At least she is, thanks to running into that
army major. He's taught her some necessary
survival skills
in the last
couple of months. Plus he was real good at finding non-civilian
equipment. She had been as "
civilian
" as one could get in the days before the
invasion
, but now she's found a calling and the
aliens
will continue to
pay their debt to her.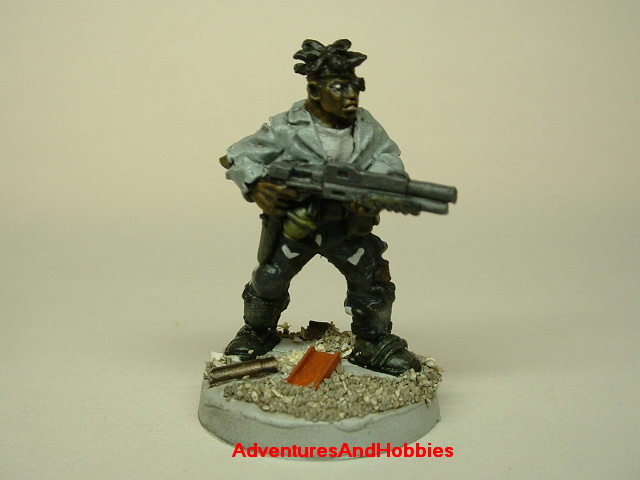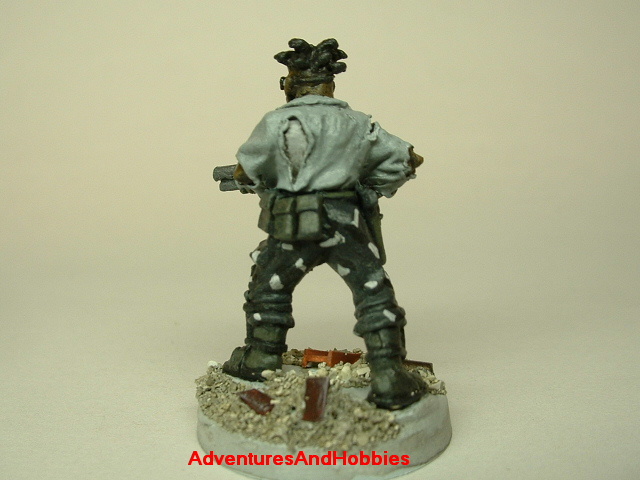 Man, what a change! He was doing fine, had a mid-level executive job in
the financial system, was moving along with his life plan. Then the
alien ships
appeared in the skies and started dumping their
troops
onto
his city. So his life plan had to be altered. Maybe the methods had
changed dramatically, but he still was helping to sort out the accounts.
In the last few months, he had helped reduce the
aliens'
"net worth" and the "books" are still open!
These 25-28 mm figures can fit in with many game scenarios ranging from near future science fiction, horror and post apocalyptic survival.

Comments Off