09/02/12
Even in the aftermath of of a global apocalypse, enterprising entrepreneurs will find a niche to fill. There will be always be a demand for certain trade goods.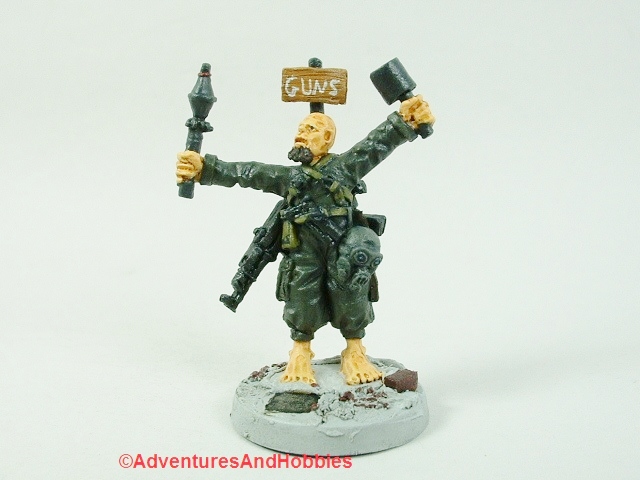 Take our
gun merchant
here. He has set up shop on a busy corner of the
devastated city
where he hawks his deadly goods. Several
assault rifles
hang from his back. An
automatic pistol
and a
gas mask
are tucked in to his belt.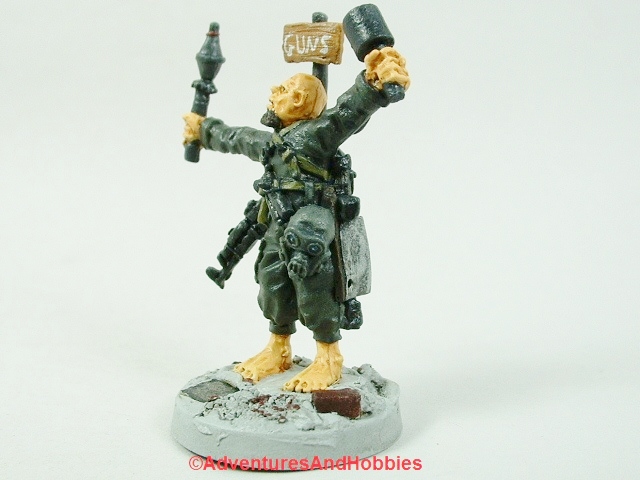 He holds a
rocket-propelled grenade round
and a long-handled
hand grenade
aloft as he makes is sales pitch. He even a hefty
meat clever
for sale!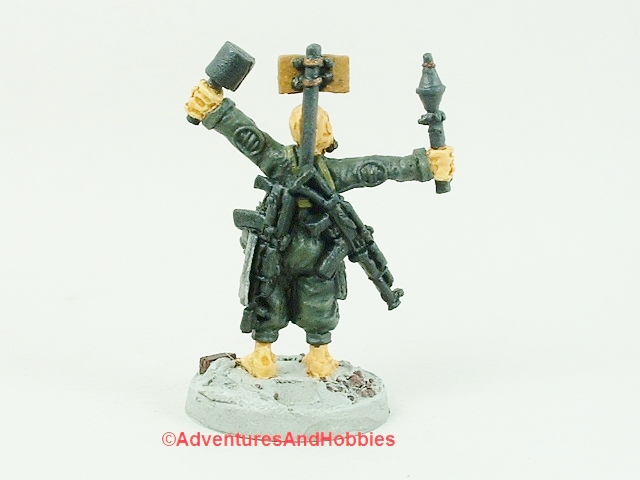 This
25-28mm miniature
offers a different kind of
character
to appear in your
post apocalyptic game world
.
Comments Off