10/13/20
Scattered clouds scuttle across the dark night sky on a special Halloween night. Not only is the rare full moon shining in all its glory as the witching hour approaches, but the stars are finally aligned! It is time for the cultists to assemble and perform their ancient rite to summon an Elder God!
These cultist minions are decked out in their best robes and hoods to usher in a new reality of terror.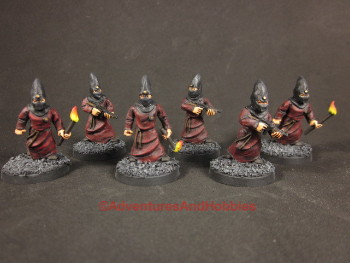 Some of the followers carry flaming torches to illuminate the evil rite.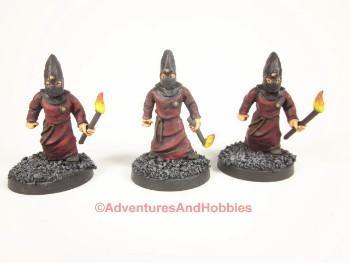 Other members of the cult are armed to prevent any foolish interloper from interrupting the ceremony. They are armed with Thompson sub machine guns! Enough firepower to dissuade those meddlesome investigators from Miskatonic University who have been asking too many questions lately.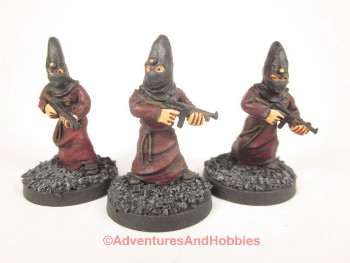 These 25mm scale miniature figures would make fine cultists in many pulp horror role-playing games such as Call of Cthulhu.
You can see these and all of my other
painted game miniatures
by visiting
my store
.
Comments Off