11/23/10
The unexpected appearance of the alien invaders came as shock to the local military. The initial battles were incredibly one-sided. Most of the armed forces suffered heavy losses and unit integrity quickly fell apart. But there are many soldiers wandering the ruins of the city. Some are just trying to survive; others are attempting to form some sort of resistance to the aliens.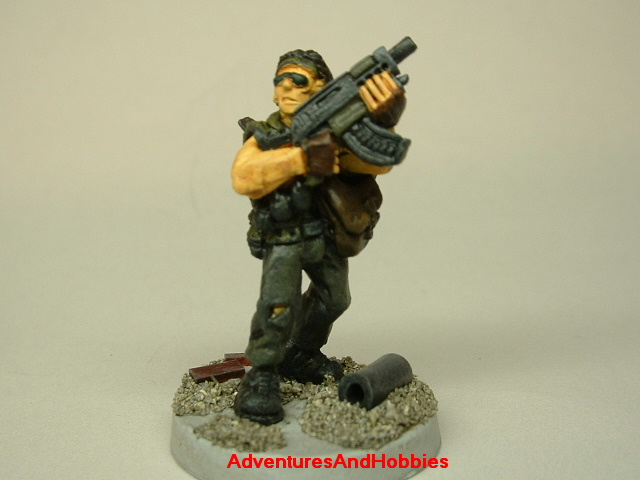 Our first
hero
has retained his military-issued SMG along with a variety of explosive devices carried on his belt and in a large satchel.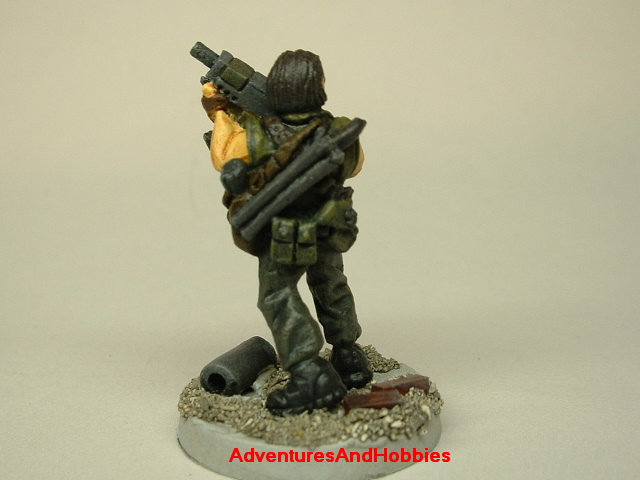 He has also picked up a
civilian saw-off double-barreled shotgun
as a back-up
weapon
.
Likewise, the town has become a hot war zone and the civilian survivors have to make their own way.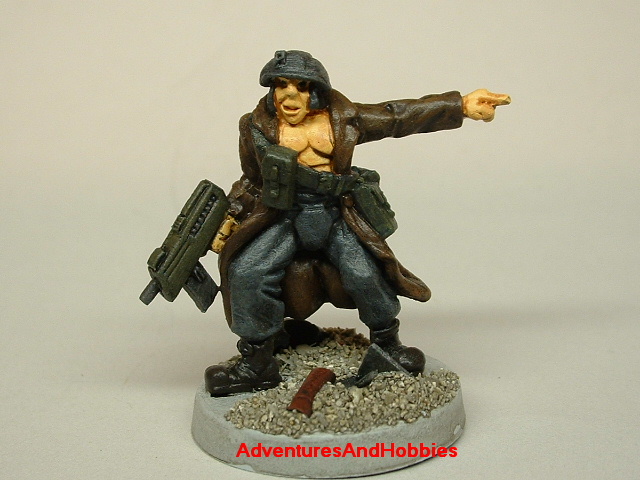 The one benefit of the devastating losses is the availability of
military weaponry
that was scattered about the
battle areas
.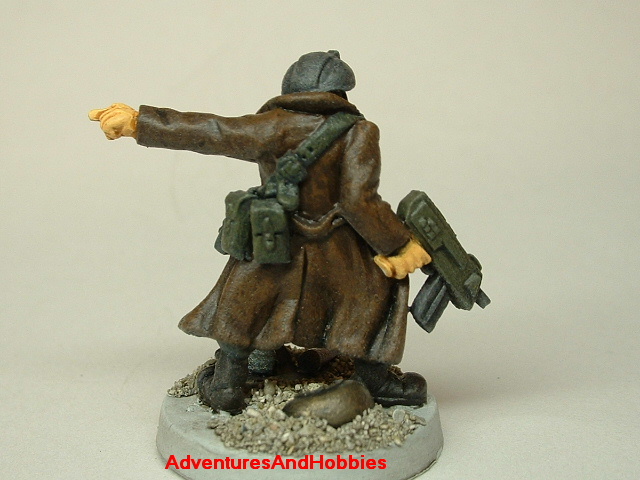 Our
survivor
has managed to scrounge a
submachinegun
with plenty of extra ammo along with a protective
helmet
.
These miniature figures can fit into numerous game situations including science fiction (alien invasion or future warfare), horror (zombie infestation) and others

Comments Off
11/04/10
This master swordsman wears no armor for protection. He relies on his highly honed weapons proficiency along with an athlete's agility to keep him safe from harm.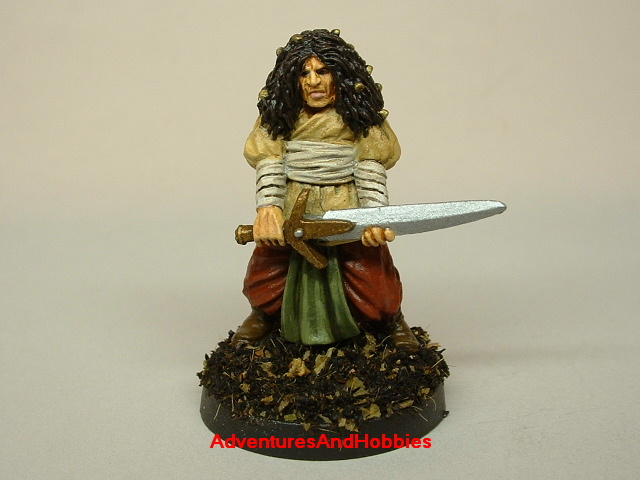 Another odd feature are the multiple small metal bells he has woven in to his hair. These bells come alive with a symphony of death when the
fighter
leaps into action, weaving his deadly
attack
around his
enemy
. This ringing brings the
warrior
to almost Dirvish-like heightened state while causing confusion in his
foe
.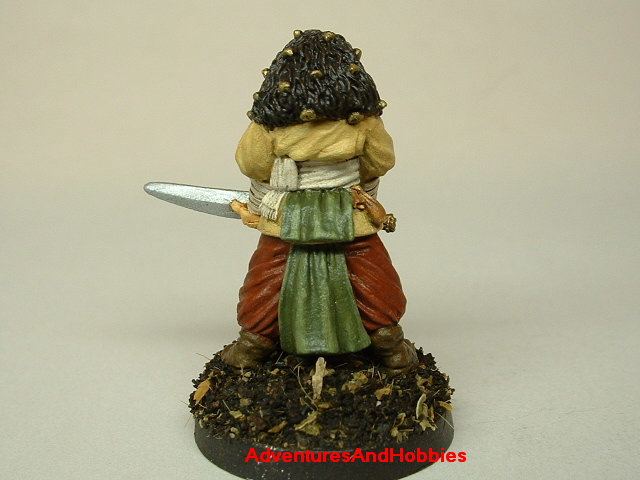 An interesting and different
character
figure. He could be used as a martial teacher or a
patron
in your
fantasy campaign
and would make a unique
non-player character
that your
player characters
need to interact with.
Comments Off
11/03/10
Do not let her beauty distract you from this warrior's deadly skill. Clad in full plate mail armor, this female knight is perfectly at home on the battlefield.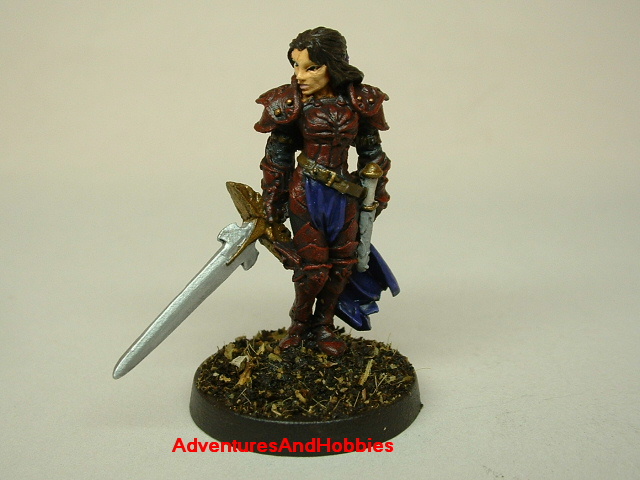 She holds her
helmet
in her left hand. She wields a
longsword
as her primary
weapon
, but also carries a vicious
dagger
sheathed at her hip.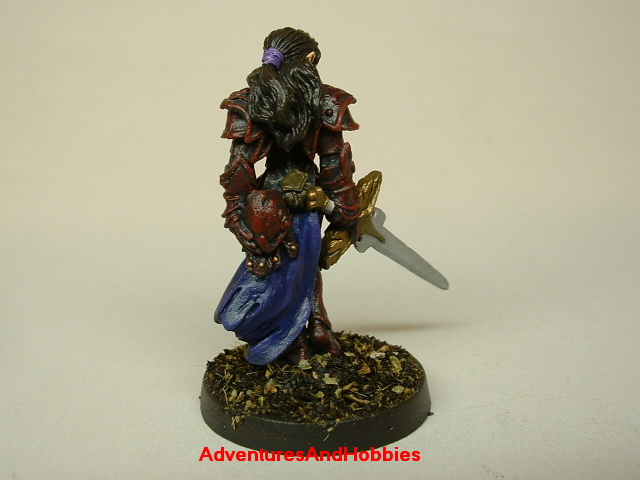 This casting nicely captures the figure's noble bearing both in her stance and her composed stern face.
Comments Off
11/01/10
This fair-haired elven fighter is all set to go adventuring in your fantasy world!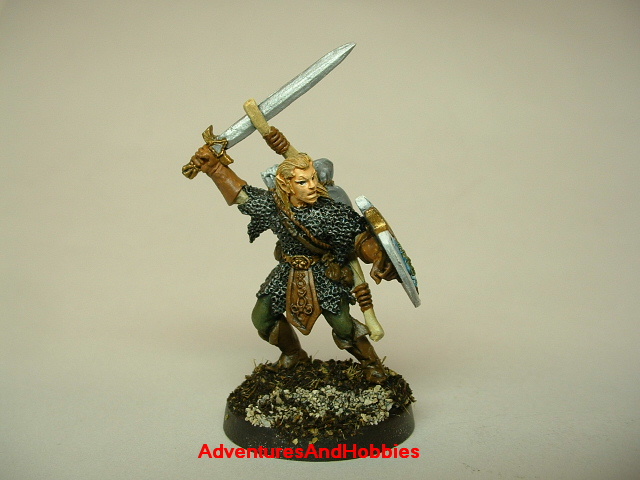 Clad in
chainmail armor
. He wields a
longsword
in
close combat
, but has a
longbow
slung over his shoulders for long-range work. A full quiver of
arrows
for the
bow
along with and a sleeping roll also hang on his back.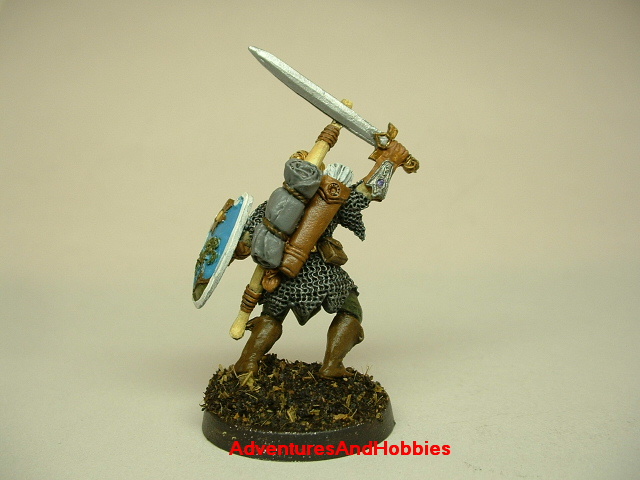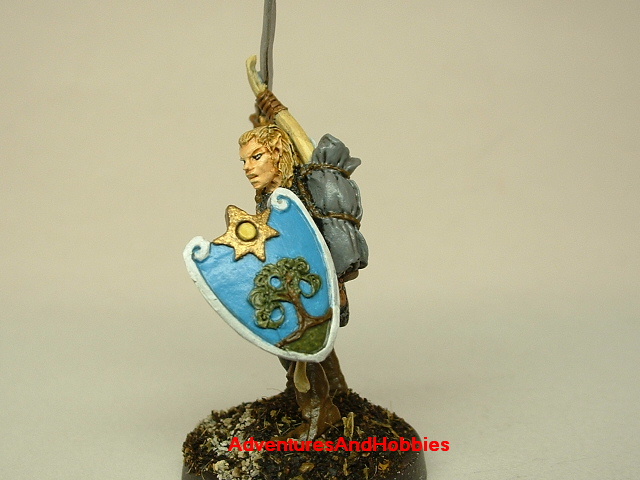 His
shield
is decorated with the symbol of his household, a mighty tree basking beneath the life-giving sun. Small pouches hang from his belt.
Comments Off