11/04/10
This master swordsman wears no armor for protection. He relies on his highly honed weapons proficiency along with an athlete's agility to keep him safe from harm.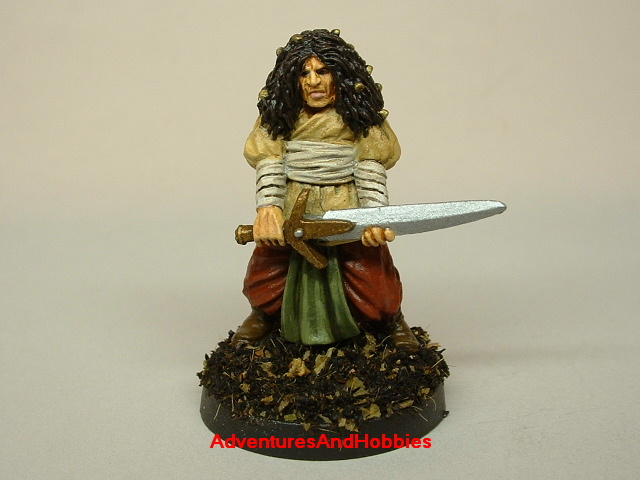 Another odd feature are the multiple small metal bells he has woven in to his hair. These bells come alive with a symphony of death when the
fighter
leaps into action, weaving his deadly
attack
around his
enemy
. This ringing brings the
warrior
to almost Dirvish-like heightened state while causing confusion in his
foe
.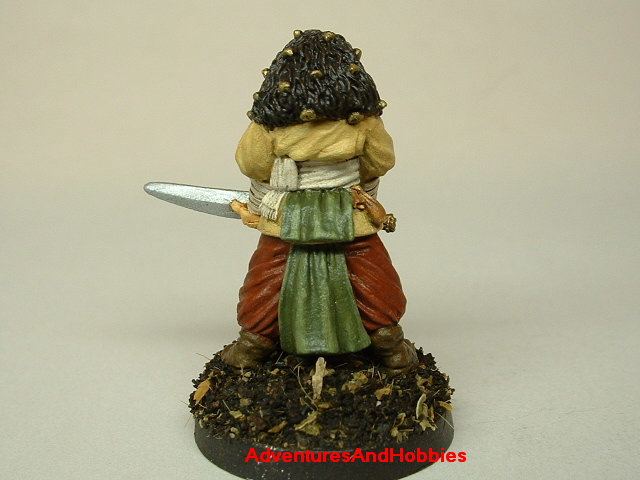 An interesting and different
character
figure. He could be used as a martial teacher or a
patron
in your
fantasy campaign
and would make a unique
non-player character
that your
player characters
need to interact with.