07/10/12
Survival in the post apocalyptic world will mean the ability to adapt to the new reality. Sometimes that may include living underground for an extended period.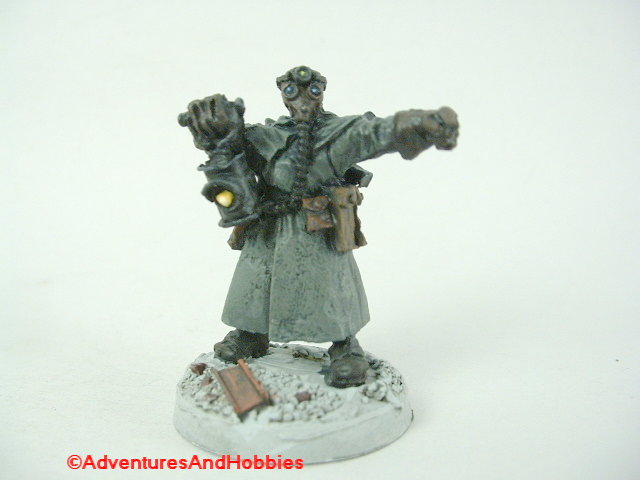 Our
survivor
holds a simple
lantern
in his right hand to provide him with enough light to find his way around the darkened levels of his new home. He also wears a small miner's lamp in a band around his head.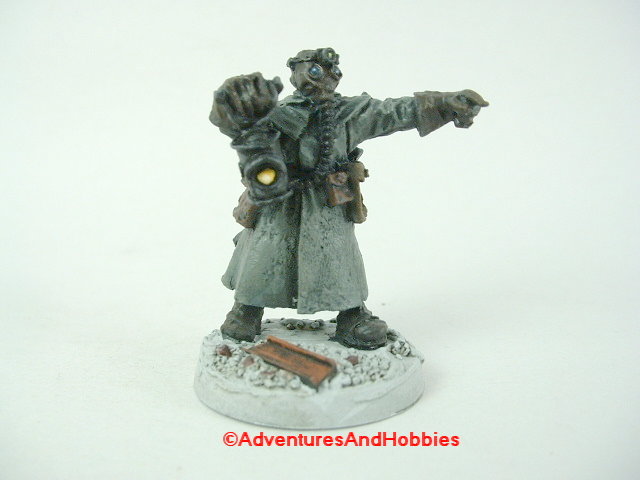 His
gas mask
provides him with some
protection
from the
toxic fumes
found in many sites in the
rubble
of society.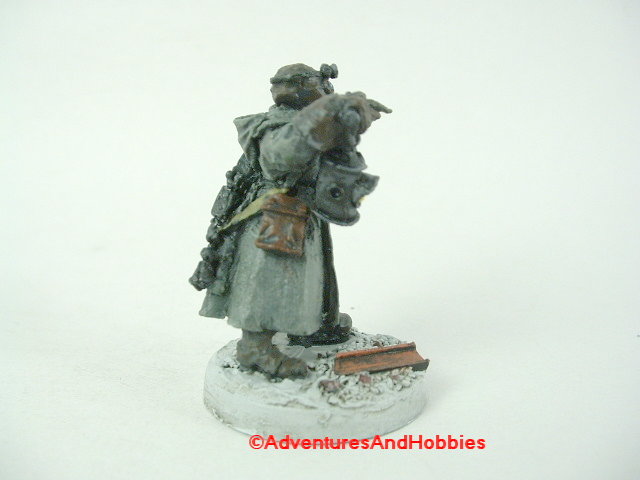 And of course, he needs some
protection
from
dangers
far less subtle than poisonous gases, including other
survivors
who have no problem in robbing unwary
survivors
of their meager goods. For that reason, he carries a
military assault rifle
slung over his back.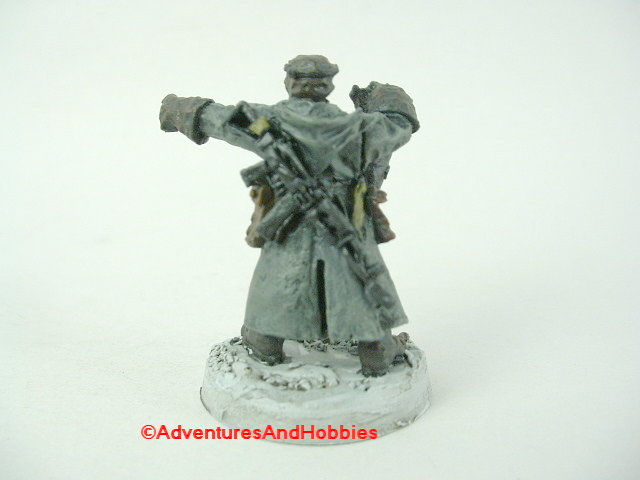 I particularly like this
miniature figure
because of the lantern. It adds a different ambiance to a
post apocalyptic character
that reveals another aspect of life in the
wastelands
.
Comments Off
07/03/12
It's good to be queen! Especially when you have the fighting skills to back it up.
OK, so this female elf noble may lean toward the evil side, but that doesn't mean she is without her talents. Just ask her predecessor. Wait, that would be his skull she holds in her left hand.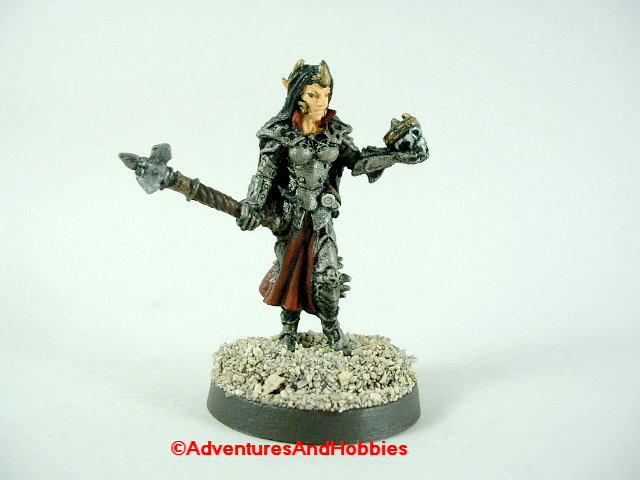 She wears a suit of
plate mail
and carries a serviceable
mace
in her right hand. She appears to be an able
warrior
who is proficient at
hand-to-hand combat
.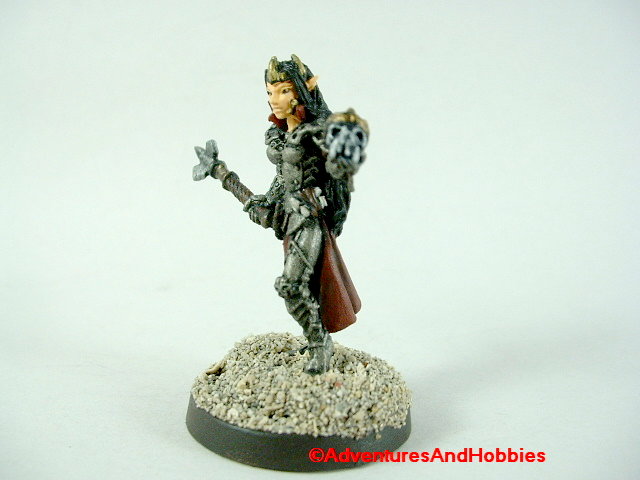 In addition, she carries several
scrolls
on her belt. They contain some of her
arcane spells
so she is also capable of
magical combat
.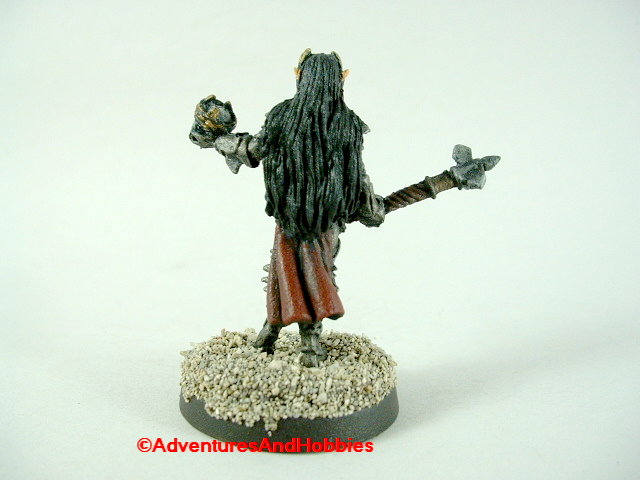 She would make a notable
adversary
in any
fantasy game campaign
.
Comments Off