07/03/12
It's good to be queen! Especially when you have the fighting skills to back it up.
OK, so this female elf noble may lean toward the evil side, but that doesn't mean she is without her talents. Just ask her predecessor. Wait, that would be his skull she holds in her left hand.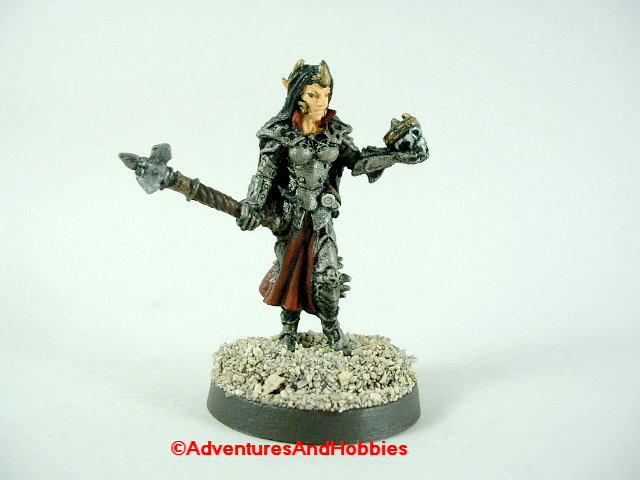 She wears a suit of
plate mail
and carries a serviceable
mace
in her right hand. She appears to be an able
warrior
who is proficient at
hand-to-hand combat
.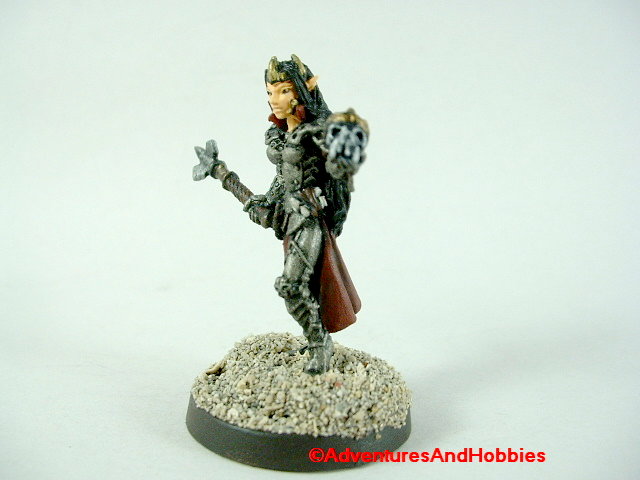 In addition, she carries several
scrolls
on her belt. They contain some of her
arcane spells
so she is also capable of
magical combat
.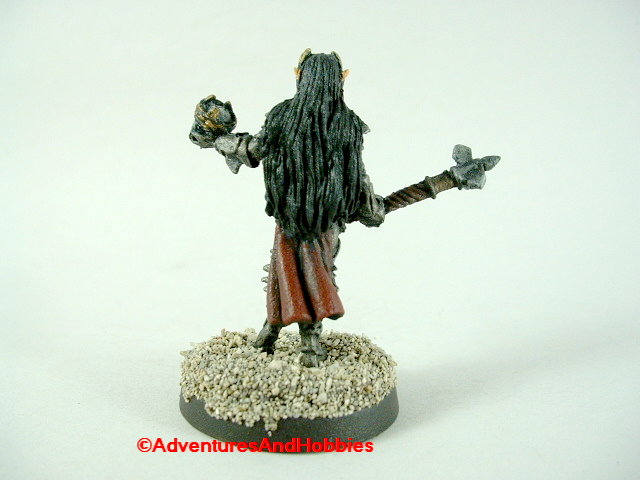 She would make a notable
adversary
in any
fantasy game campaign
.