08/19/13
This nobleman is the head of his family and as such stands ready to rally his troops in battle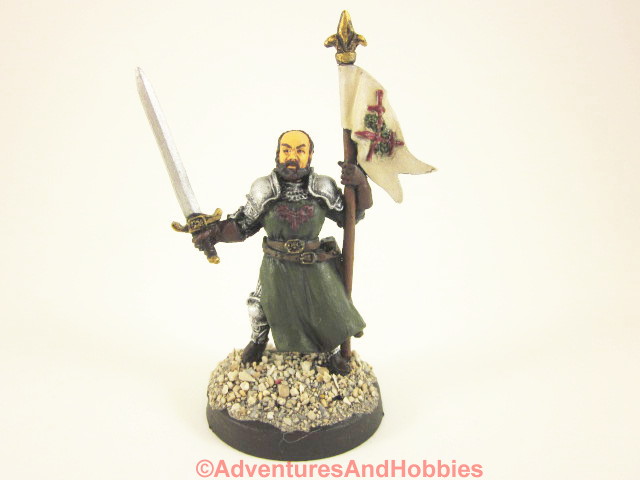 He wields a fine
longsword
in
combat
.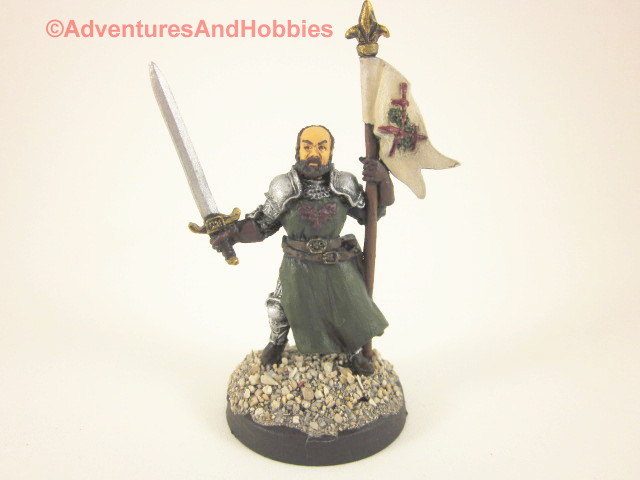 He wears a suit of
armor
consisting of
plate
and
chainmail
.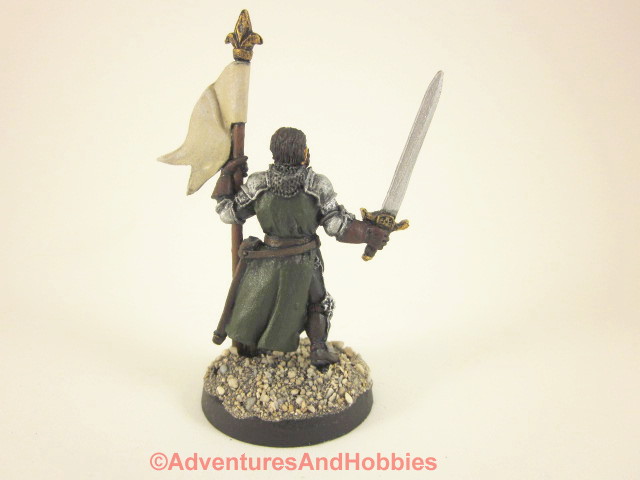 His
tunic
bears his personal symbol. The
standard
he holds in his left hand bears his
family crest
.
This is a nice 25mm scale fantasy miniature that captures the essence of the character. His face is particularly well cast.
Visit my store for my painted miniatures.
Comments Off
08/16/13
This dwarven adventurer packs a lot of power to judge by his cloak that is fashioned from the hide of a green dragon!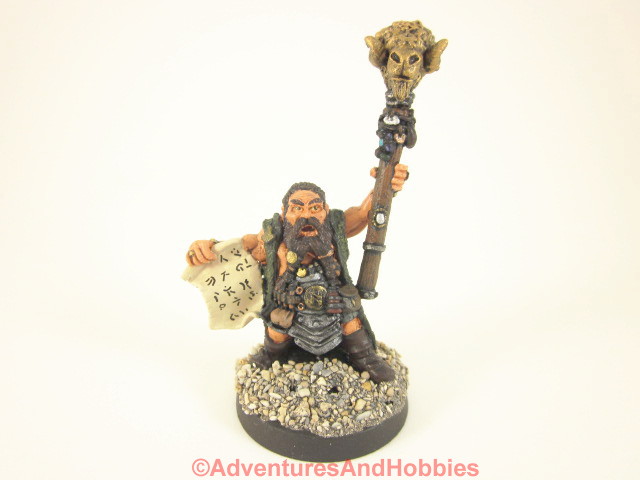 He holds an
arcane staff
in his left hand. The
staff
is topped with a golden ram's head. Numerous
magical totems
and
foci
dangle from the top of the staff.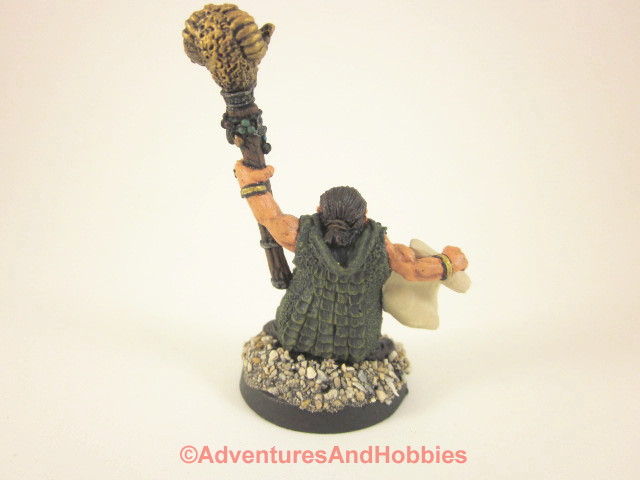 Obviously he possesses
spell casting
abilities. He holds forth a
spell scroll
in his right hand. It seems as if the sculptor has caught the
character
in the midst of forming a
magical spell
.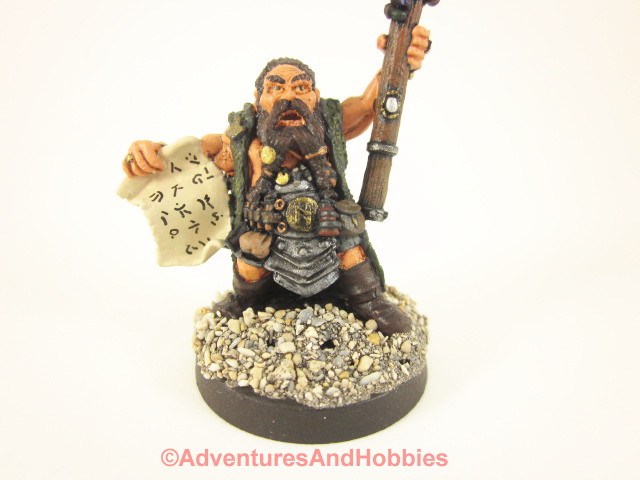 Multiple vials, pouches and symbols hang about his person.
Magic user
,
cleric
,
shaman
… He could be all these things.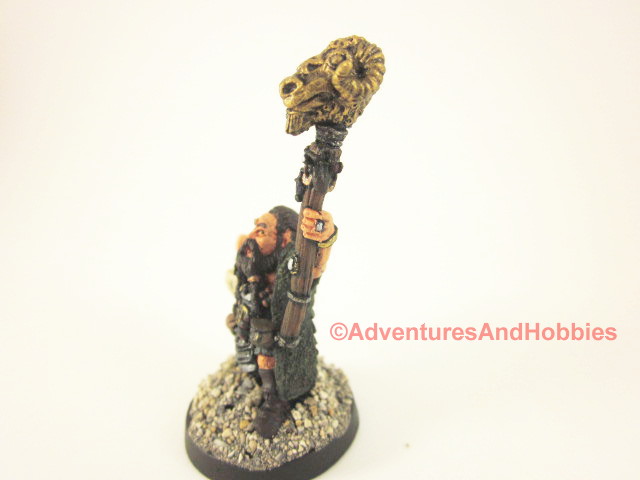 An interesting
25-28mm scale fantasy miniature
.
Visit my store for my painted miniatures.
Comments Off
08/01/13
This warrior knight comes with a lot of dark side imagery that speaks to his evil nature.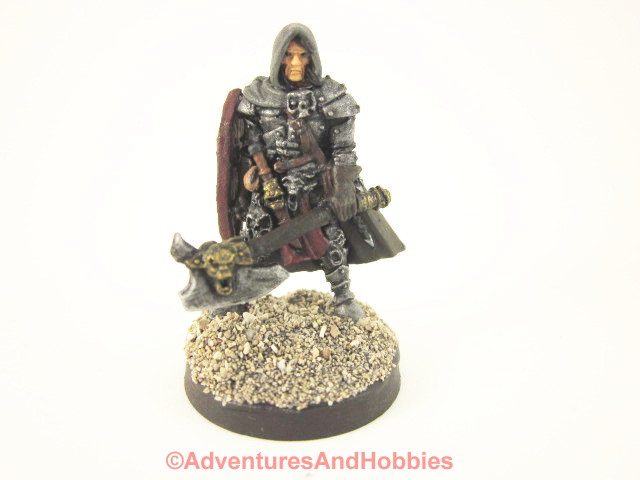 He wears a full suit of plate mail armor adorned with a variety of demonic and skull visages.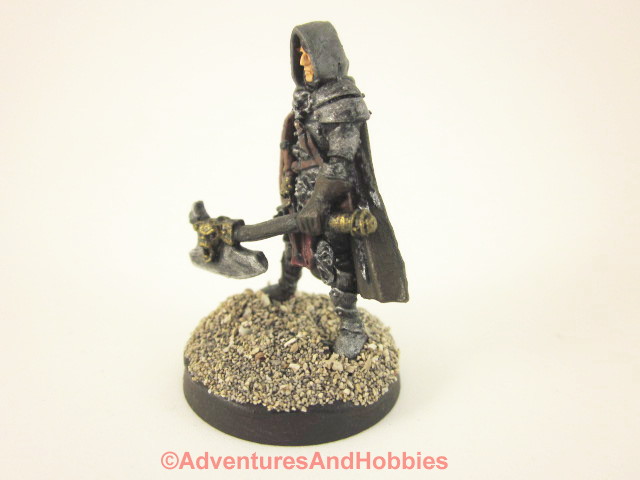 He wields a large battleaxe in his left hand. A demonic face is incorporated into the blade of the weapon.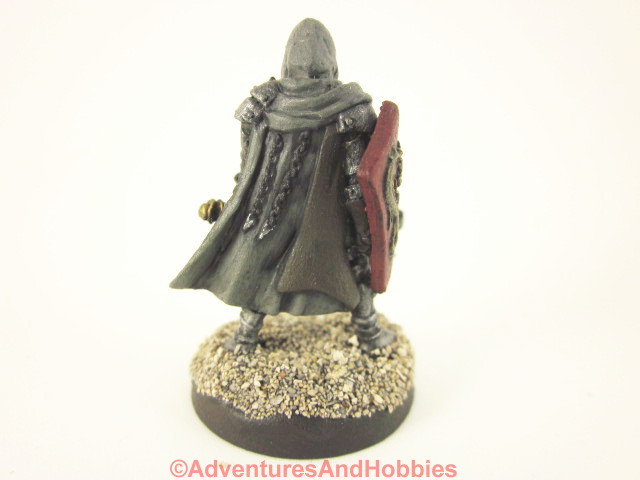 Also, our fighter carries a dagger in a sheath on his belt. In addition, he wield a vicious weapon consisting of several blades attached to lengths of chain, some of which can be seen hanging under his cloak.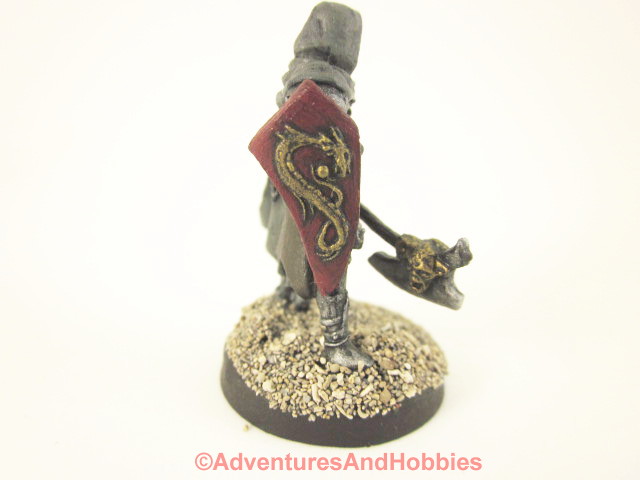 The large footman's shield carried in his right hand boasts a detailed image of a wyrm.
The sculptor has done a nice job of capturing this figure's no nonsense expression on his face. This is a warrior who
commands respect and does not flinch from facing his enemies in battle.
This 25mm scale fantasy miniature would make a formidable opponent for your player characters to encounter.
Visit my store for my painted miniatures.

Comments Off