09/24/11
As soon as the emergency signal was received from the remote underground research station, all further contact was lost. Following emergency protocol, Headquarters sends in an "clean-up crew" whose mission is to to enter the sealed station, identify the cause of the shut down, and sanitize any "mess" they find.
The nature of the research being conducted at the station necessitates that the team be outfitted in complete bio suits for protection against possible contamination.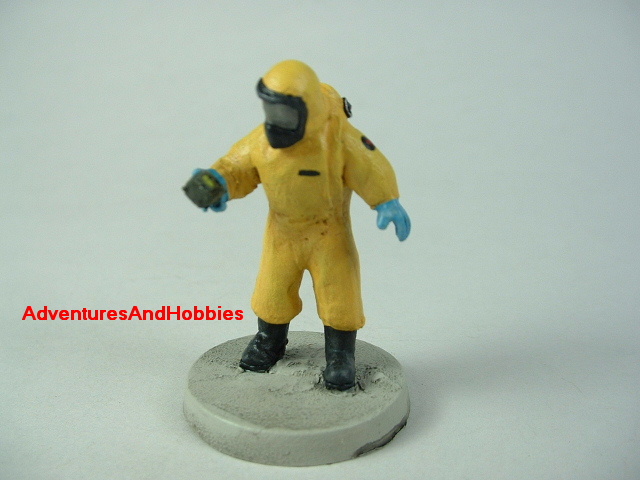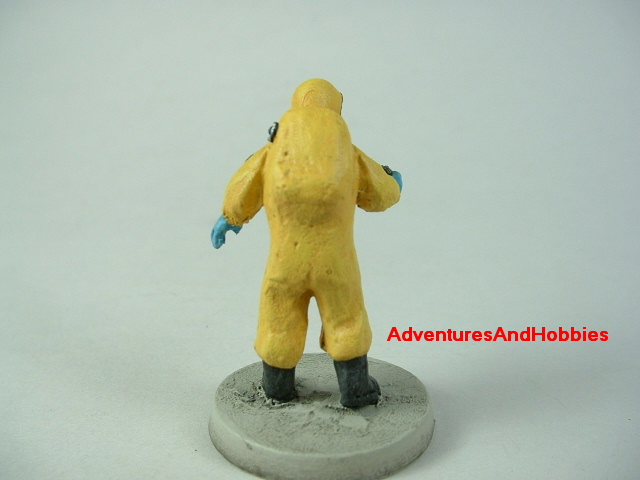 The scientific leader of the team carries a
sensor
to detect possible dangerous organisms that may be on the loose in the
laboratories
.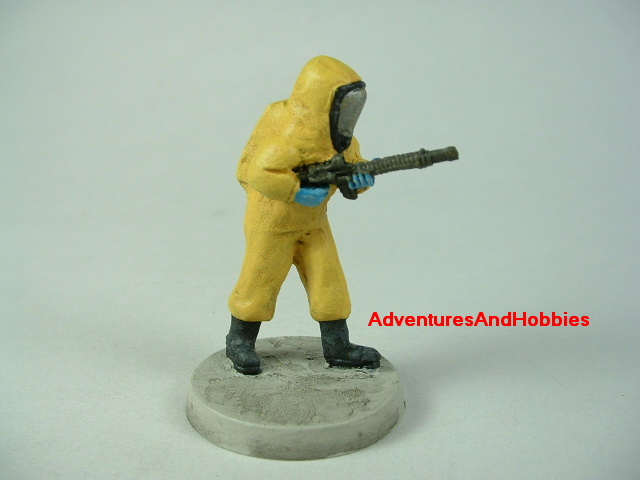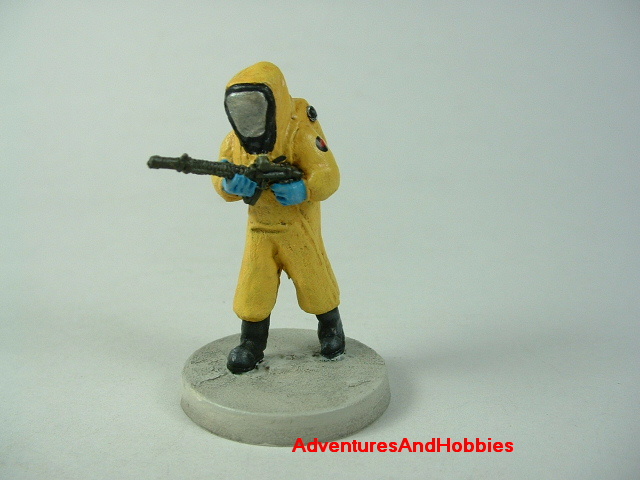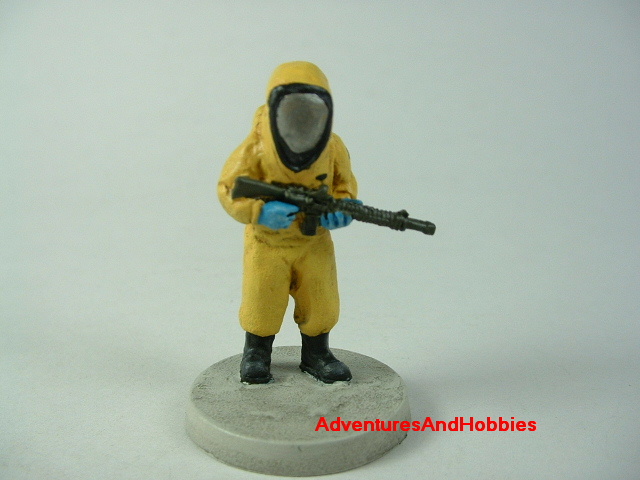 The rest of the team consists of
military special forces
and are
armed
with
military assault rifles
.
The possible scenarios for putting the team of 25mm scale figures on the game board range from a simple chemical spill, to a mutating virus, to a full-fledged zombie breakout!

Comments Off
09/21/11
Visiting a lonely graveyard late on Halloween night can introduce you to all manner of new friends (or fiends). Here is someone (or something) just waiting to make your acquaintance.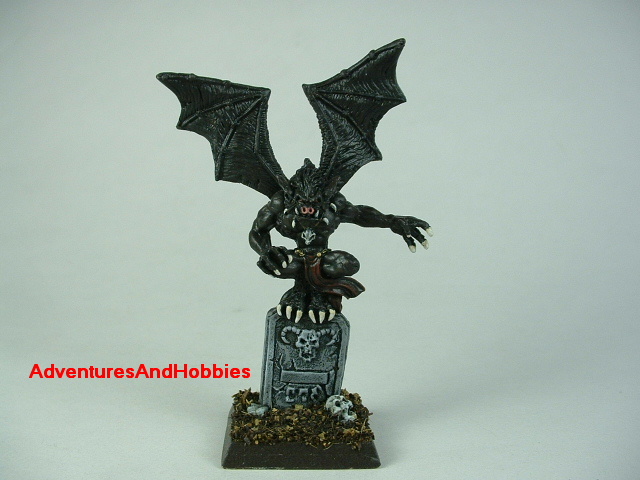 Perched atop a
grave marker
, this
crypt bat
is posed to strike!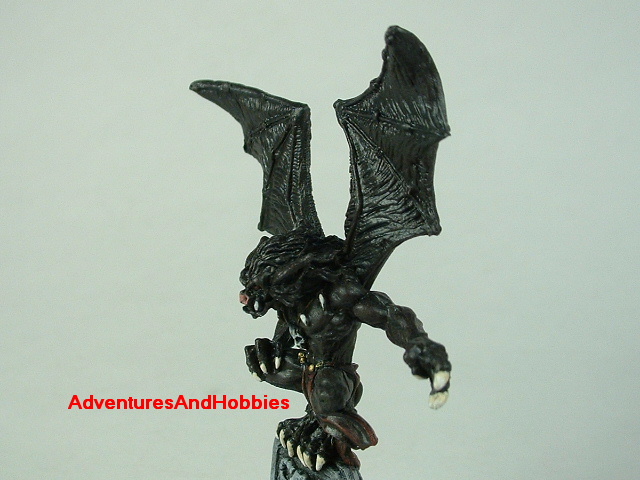 His large bat-like wings allow him to move silently through the air. His dark brown body lets him hide amongst the shadows with ease.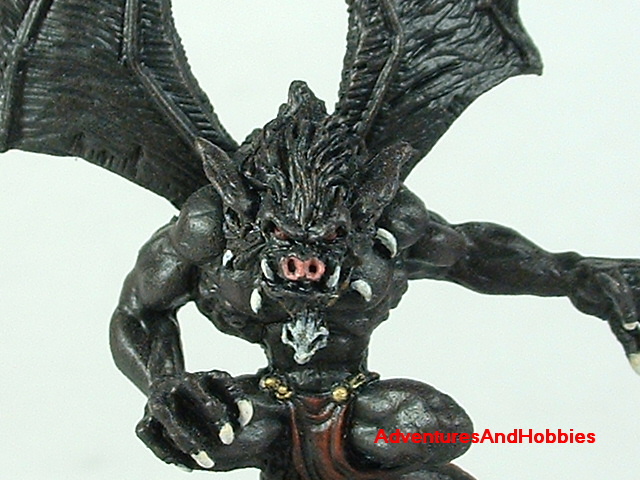 But this is not a mindless animal. There is a distinct
evil intelligence
behind those red eyes, making him all the more deadly opponent.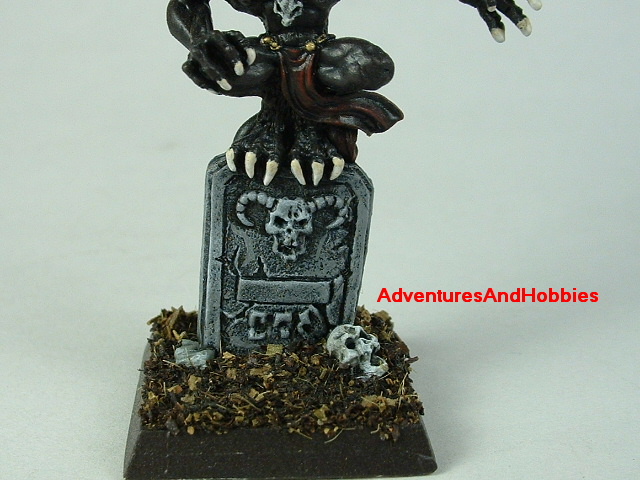 The
creature
wears a loincloth that is adorned with golden links. Around his neck hangs a necklace fashioned from the skull and talons of an earlier
victim
.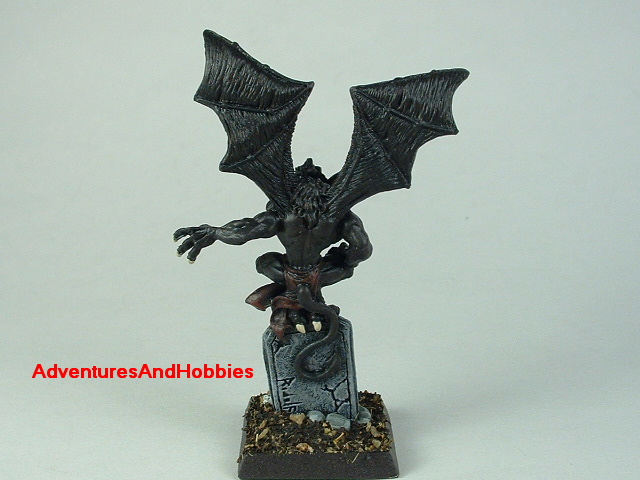 A nice
25 to 28 mm scale miniature
that captures the strength and danger of the
monster
. It could appear in many genres of
role-playing games
including
fantasy
,
horror
and
pulp action
.
Comments Off
09/01/11
In conjunction with our previous post on the undead skeleton fighters, I think the warband needs a leader. How about a mounted warrior to direct his "men" (at least they were men once upon a time)?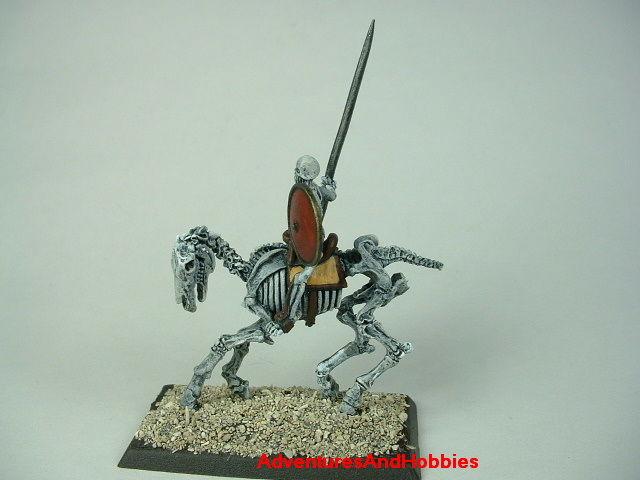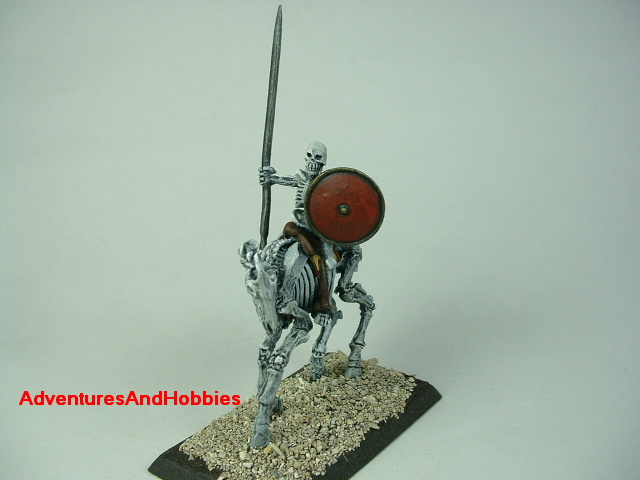 Of course, the best mount for any
undead warrior
is an
undead creature
so that their
auras of fear
do not interfere with their functions. Our
lancer
sits atop a
reanimated war horse
.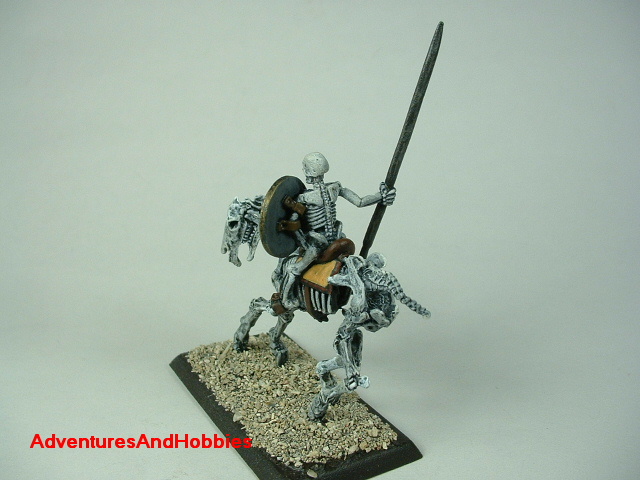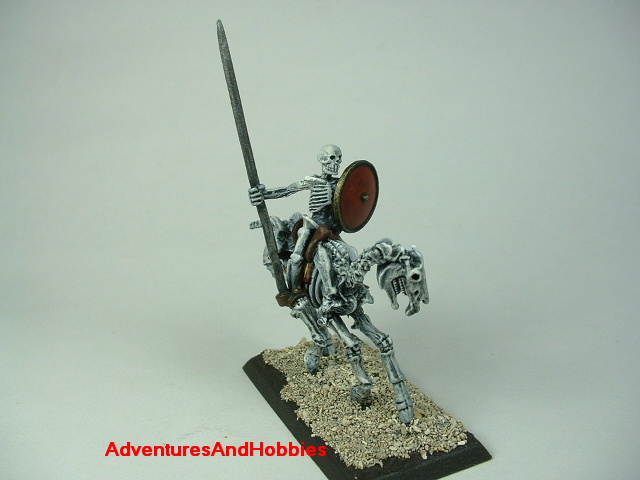 The
fighter
carries a long
lance
and round
shield
.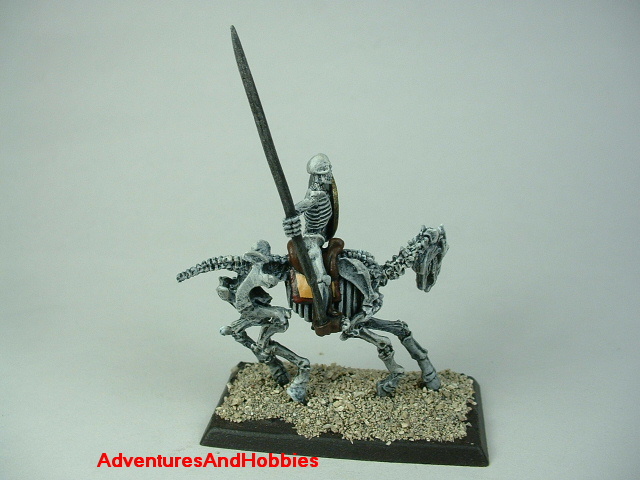 This is a very nice casting in
25 mm scale
. The
skeletal bones
provide a wonderful "canvas" for painting the pair, particularly the
war horse
.
Comments Off