09/24/11
As soon as the emergency signal was received from the remote underground research station, all further contact was lost. Following emergency protocol, Headquarters sends in an "clean-up crew" whose mission is to to enter the sealed station, identify the cause of the shut down, and sanitize any "mess" they find.
The nature of the research being conducted at the station necessitates that the team be outfitted in complete bio suits for protection against possible contamination.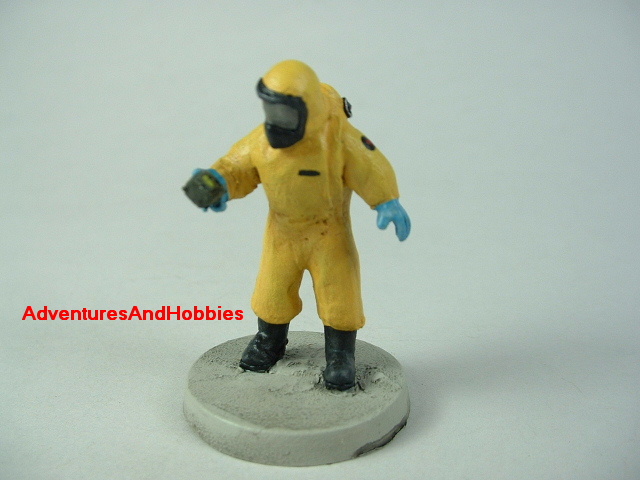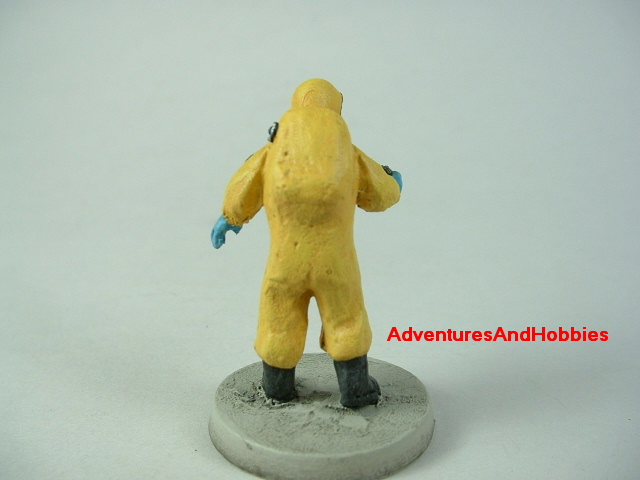 The scientific leader of the team carries a
sensor
to detect possible dangerous organisms that may be on the loose in the
laboratories
.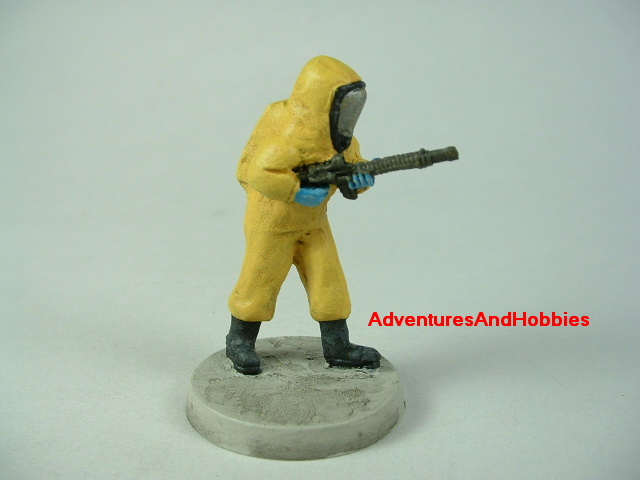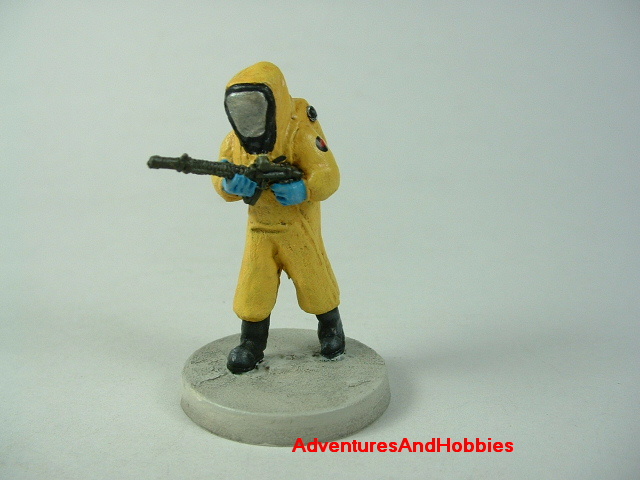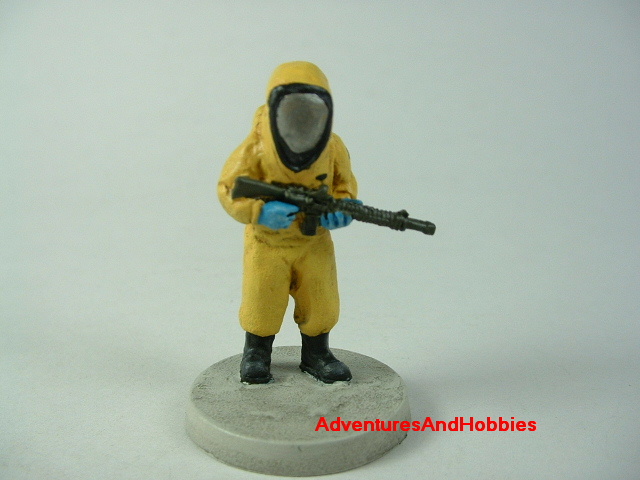 The rest of the team consists of
military special forces
and are
armed
with
military assault rifles
.
The possible scenarios for putting the team of 25mm scale figures on the game board range from a simple chemical spill, to a mutating virus, to a full-fledged zombie breakout!

Comments Off