09/21/11
Visiting a lonely graveyard late on Halloween night can introduce you to all manner of new friends (or fiends). Here is someone (or something) just waiting to make your acquaintance.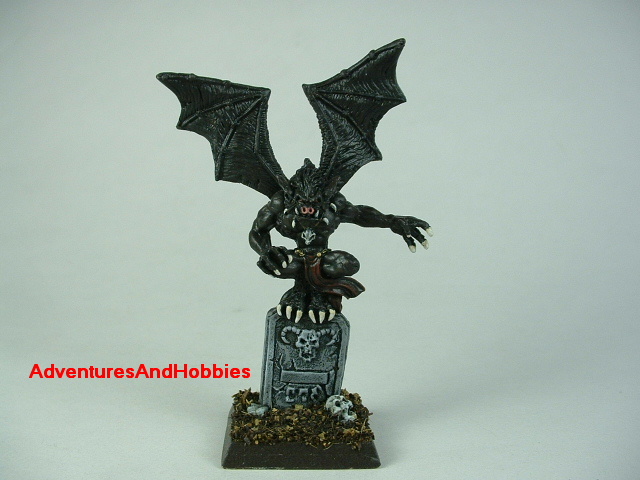 Perched atop a
grave marker
, this
crypt bat
is posed to strike!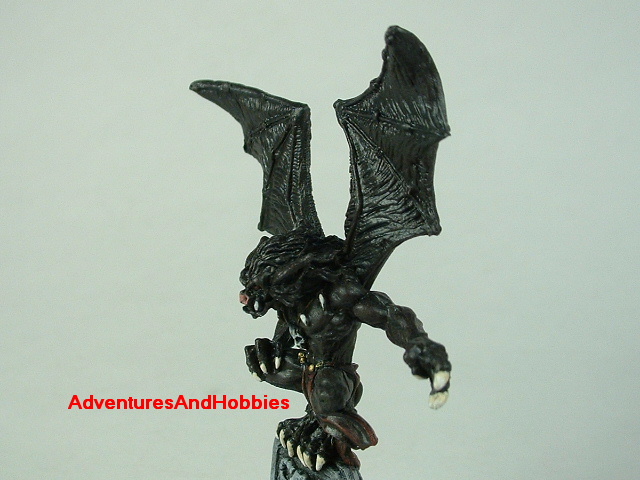 His large bat-like wings allow him to move silently through the air. His dark brown body lets him hide amongst the shadows with ease.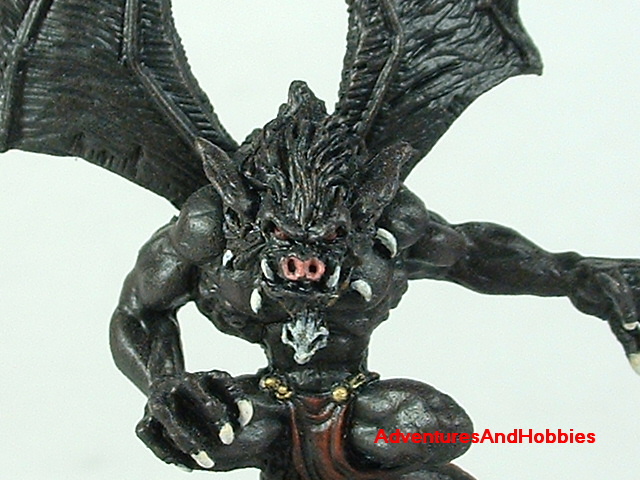 But this is not a mindless animal. There is a distinct
evil intelligence
behind those red eyes, making him all the more deadly opponent.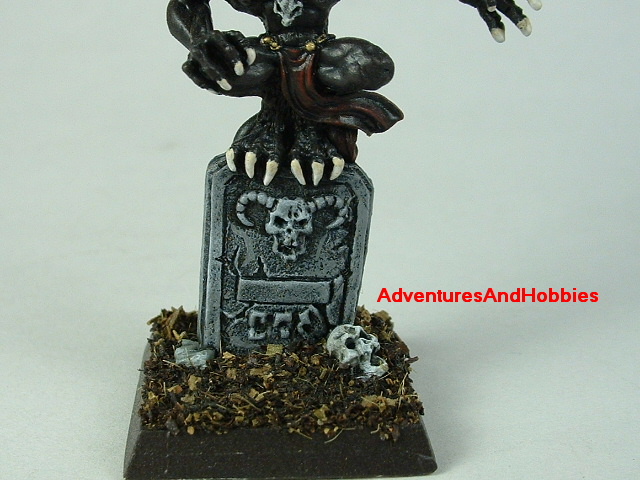 The
creature
wears a loincloth that is adorned with golden links. Around his neck hangs a necklace fashioned from the skull and talons of an earlier
victim
.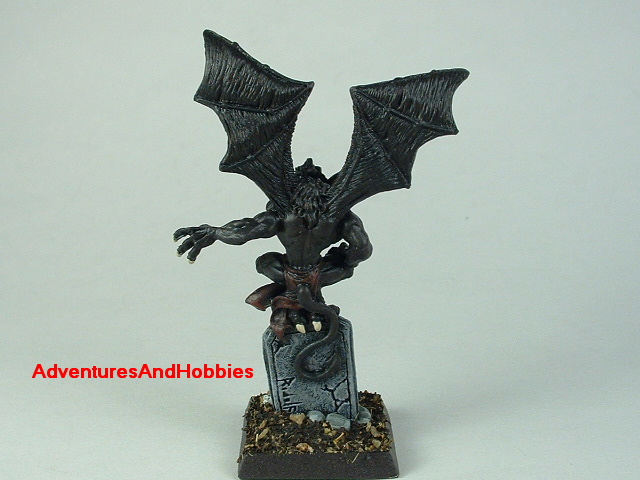 A nice
25 to 28 mm scale miniature
that captures the strength and danger of the
monster
. It could appear in many genres of
role-playing games
including
fantasy
,
horror
and
pulp action
.
Comments Off