09/21/13
Let's go dungeon delving! This adventurous fellow is all set to seek his fortune in the darkened ruins of the local dungeon.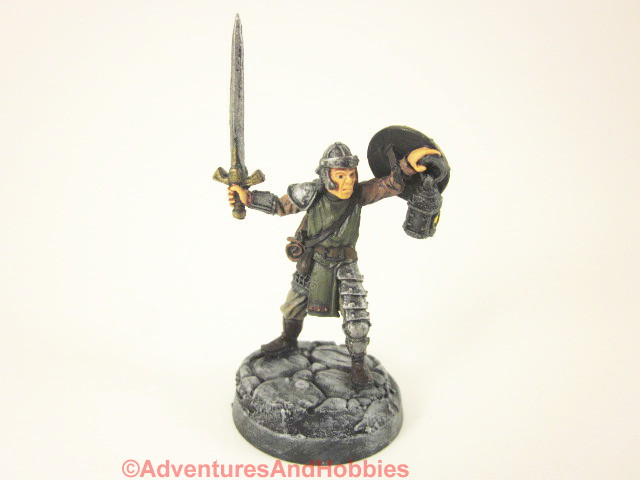 Armed with a trusty
longsword
, he also has a
dagger
in a sheath on his left hip. All prepared to defend himself should he encounter any aggressive
monsters
lurking in the shadows or protecting
hidden treasure
.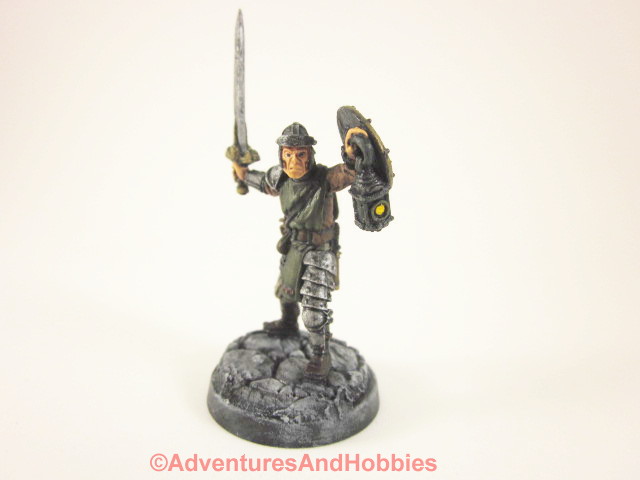 He wears
chainmail
and bits of
plate armor
for protection, along with a sturdy
helmet
. He carries a small round
shield
strapped to his left arm as well.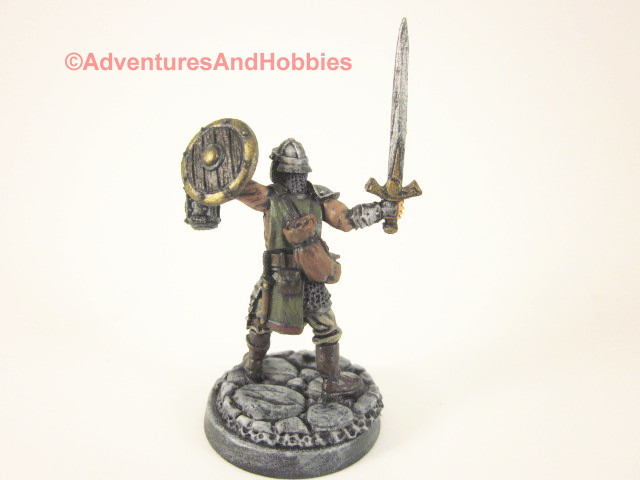 The lantern held in his left hand provides a valuable light source when searching among the darkness of the dank
dungeon
.
This 25mm scale game figure makes for an classic member of any dungeon party of adventurers. He would be right at home in many fantasy role-playing games including Dungeons & Dragons™ or table top miniature war games.
Visit my store for my painted miniatures.

Comments Off