07/20/23
The Cthulhu Mythos has lured many people to their peril. Here are four individuals from the 1920-30s becoming embroiled with the Mythos.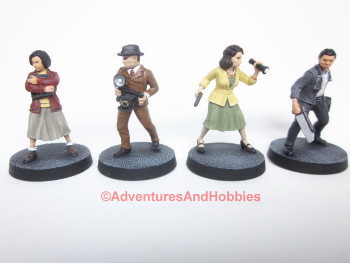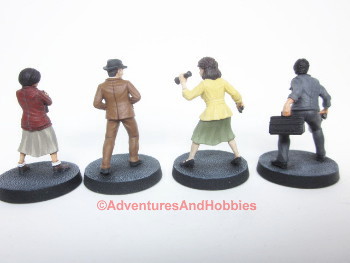 The young
college co-ed
. As a library research assistant, she stumbled into Mythos references in the restricted book stacks of her university library. Now she has a thirst for divining even deeper
arcane knowledge
.
The
reporter
. Hungry for sensational stories to add to his byline, he is always on the lookout for tidbits with even the smallest hints of the
occult
.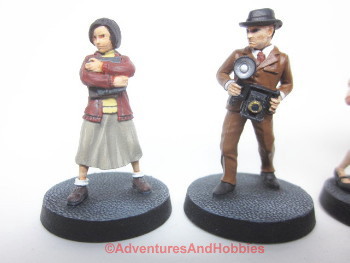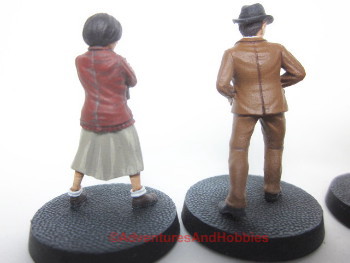 The
socialite
turned
investigator
. Her social connections have revealed rumors of dark activities among the upper classes and she intends to uncover the truth.
The doctor. Drawn into the dark webs of experimental medical techniques, he finds himself entangled with knowledge better left unknown.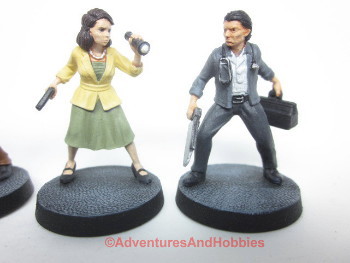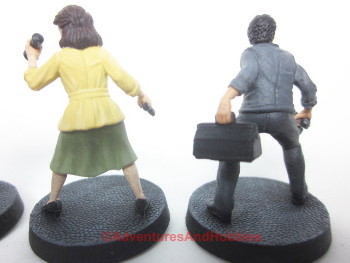 These 28mm scale painted resin miniatures would fit into any 1920-30s Call of Cthulhu™ game. They also can be useful in other Horror and Pulp Action table top miniatures and role-playing games.
Visit
my store
to see more of my
painted game miniatures
.
Comments Off
07/19/23
In 1941, humanity made its first verified contact with extraterrestrials on Earth in modern times. The result was the creation of a secret worldwide network of organizations capable of fighting possible alien incursions around the planet. That effort evolved into Majestic 13 and is tasked with defending the Earth while keeping the existence of aliens from the public at large.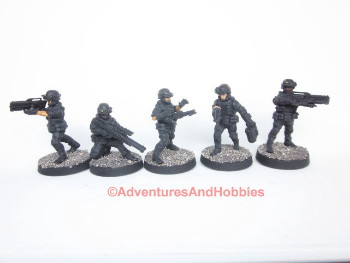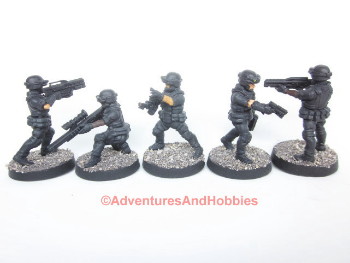 Select teams of operatives are maintained and dispatched to deal with extraterrestrial threats around the globe. This is one such team.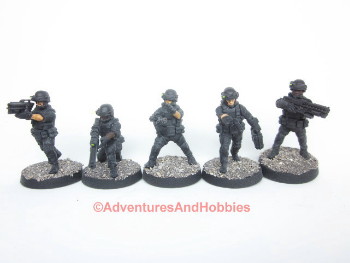 Armed with a variety of weapons, including some incorporating captured alien technology, they are our first line of defense.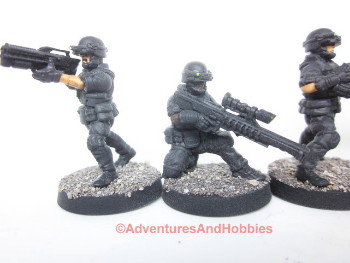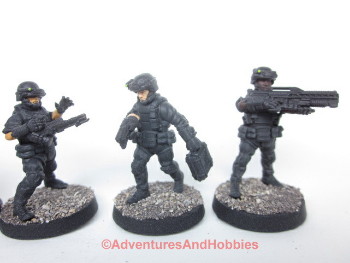 The Majestic 13™ table top miniatures game is published by Snarling Badger Studios. It is a miniatures agnostic game system which allows you use any appropriate miniatures.
These plastic 28mm scale figures can represent your Player Characters or NPCs in many science fiction table top miniatures games and role-playing games including Majestic 13™, Stargrave™ and Five Parsecs From Home™.
Visit
my store
to see more of my
painted game miniatures
.
Comments Off