09/01/11
In conjunction with our previous post on the undead skeleton fighters, I think the warband needs a leader. How about a mounted warrior to direct his "men" (at least they were men once upon a time)?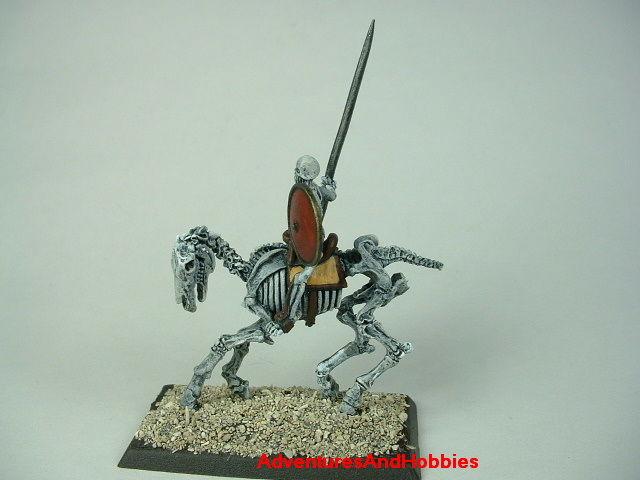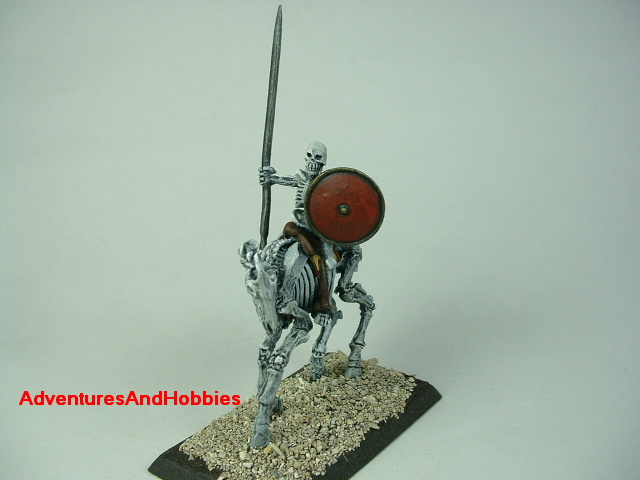 Of course, the best mount for any
undead warrior
is an
undead creature
so that their
auras of fear
do not interfere with their functions. Our
lancer
sits atop a
reanimated war horse
.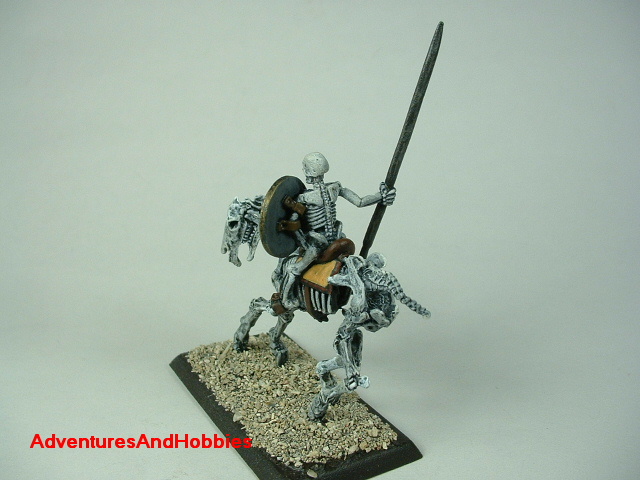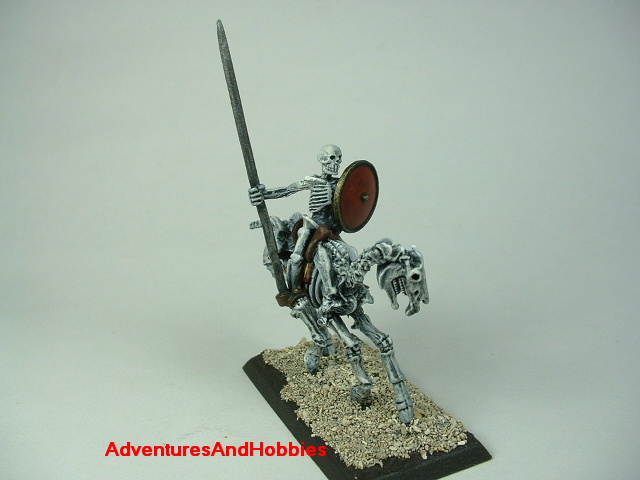 The
fighter
carries a long
lance
and round
shield
.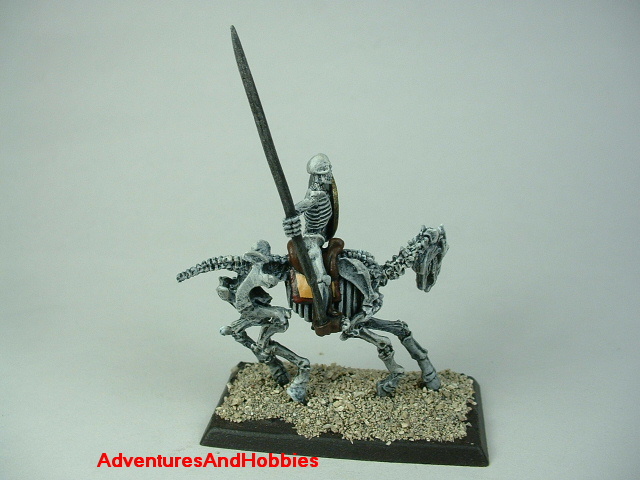 This is a very nice casting in
25 mm scale
. The
skeletal bones
provide a wonderful "canvas" for painting the pair, particularly the
war horse
.
Comments Off