10/23/10
The air is full of the putrid smell of decay. Something is moving in the dark shadows just beyond your torchlight. A crunching of small stones and bones underfoot, then it moves into your pool of light. A disgusting ghoul, a monster straight out of your nightmares!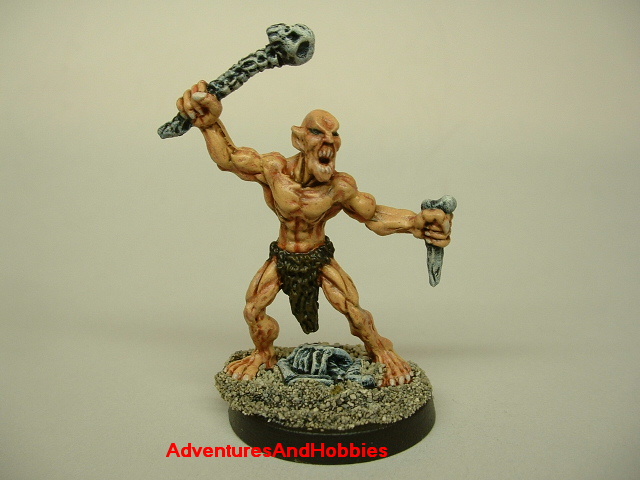 Standing atop the bones of its previous
victims
, the
ghoul
radiates strong
evil
. With its aggressive intelligence, it has fashioned
weapons
from the bones left from earlier feastings. It holds a sharpened bone as a dagger and brandishes a club made from a skull and spinal bones. It has only one desire… attack and consume!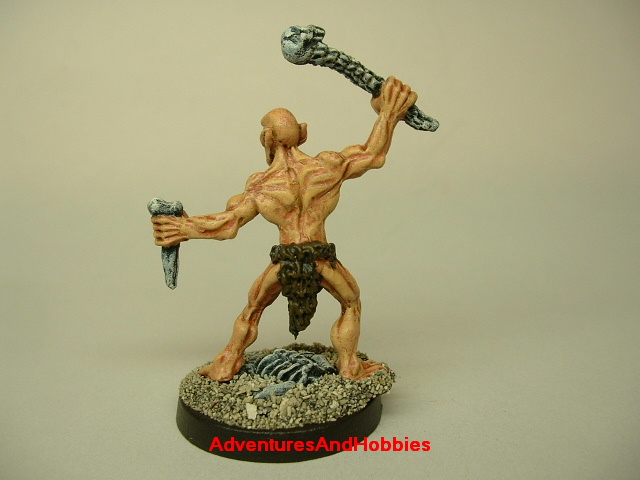 Ghouls
have appeared in
horror tales
from classical times. They can appear in modern
horror role-playing games
such as
Call of Cthulhu
™,
fantasy campaigns
including
Dungeons & Dragons
™, as well as
zombie
encounters. This
25 mm scale game miniature
captures the raw super-aggressive nature of the
ghoul
.