10/16/10
"Don't call me a dumb blond!"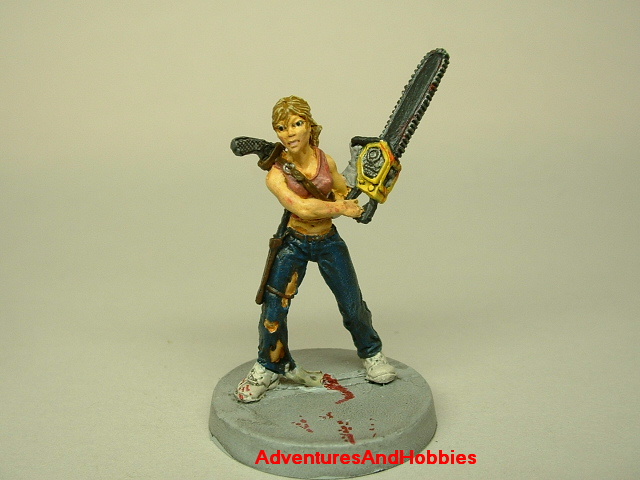 The

zombie hordes

have arrived and
they are no match for our

heroine

! Just ask the last

brain-eater

that
tried to grab her.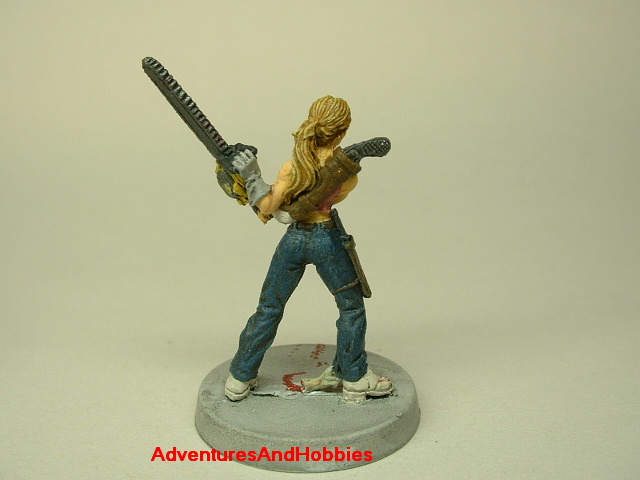 Apparently she's quite handy with that

chainsaw

if
the severed hand clutching her jeans is any indication. And she carries a


sawed-off shotgun

in her shoulder holster and a large

knife

on her hip
for extra protection.

This 25 mm game miniature shows a lot of character in the facial features and the pose is exceptionally well done. A great figure for any horror role-laying game.