04/17/22
So, you are the captain of a small starship. You earn part of your revenue by moving cargo between planets. Consider adding some Cargo Bots to your crew.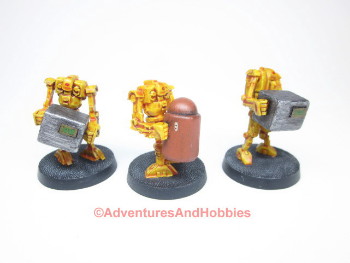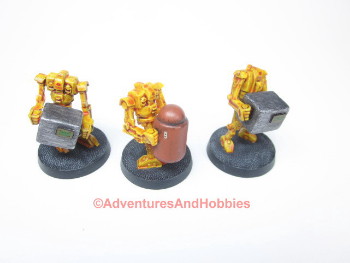 These lower-tech robots can simplify the job of loading and unloading cargo, particularly for smaller vessels. Once given their instructions, they can be left on their own to complete the job while you and your organic crew perform higher priority assignments.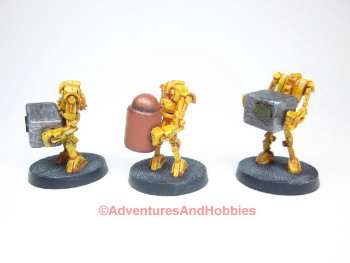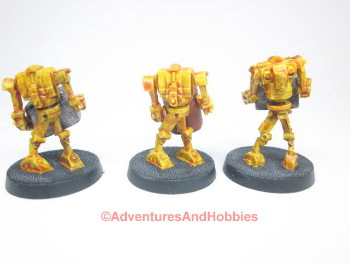 They are also very useful in retrieving cargo from derelicts being salvaged (or by the unscrupulous space pirate, to secure newly "liberated" cargo).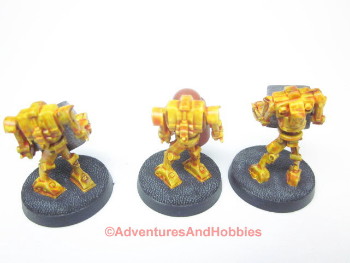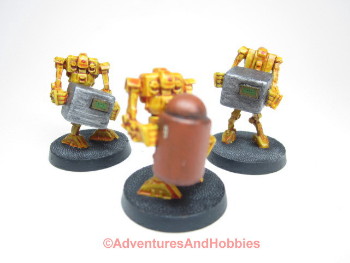 These game miniatures stand about 1-1/8 inches (28 mm) tall, including the base.
Visit
my store
to see more of my
painted game miniatures
for
science fiction
,
fantasy
and
horror table top war games
and
role-playing games
.