07/15/22
Sometimes you need to board another spaceship in the void of space. Or maybe you have to conduct a salvage mission on a world with an inhospitable atmosphere. You just need to don your vac suit to get on with the job at hand.
These three crew members are wearing light weight vac suits. The suits are orange for better visibility in darkened or obscured environs. Each suit has a scratch built environmental backpack providing basic life support.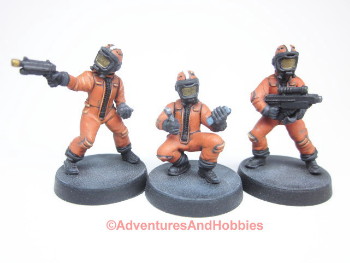 The pilot carries a laser pistol. The technician holds a datapad and tool. The security officer is armed with a power rifle.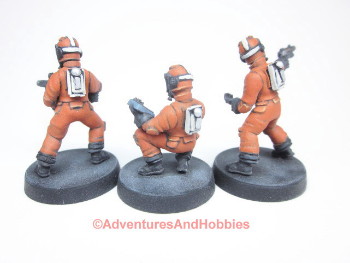 These 28mm scale miniatures can be utilized in many science fiction role-playing games and table top wargames, including Stargrave™ and Five Parsecs From Home™.
Visit my
webstore
to see more of my
painted game miniatures
.