05/03/10
This fellow is going to be the life of the party. Unfortunately, you're going to be the sacrifice of the party!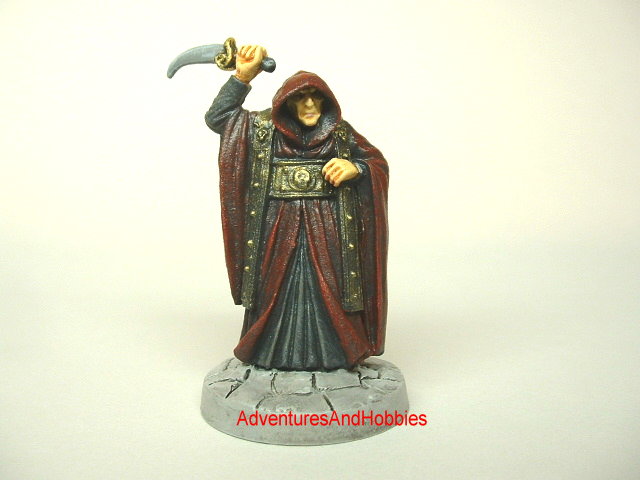 A nice sculpt that works for any evil cultist. The raised dagger certainly shows he means to conduct some deadly business at the meeting. There is the hint of a slight smile on his face hidden beneath the robe which adds to his malevolence.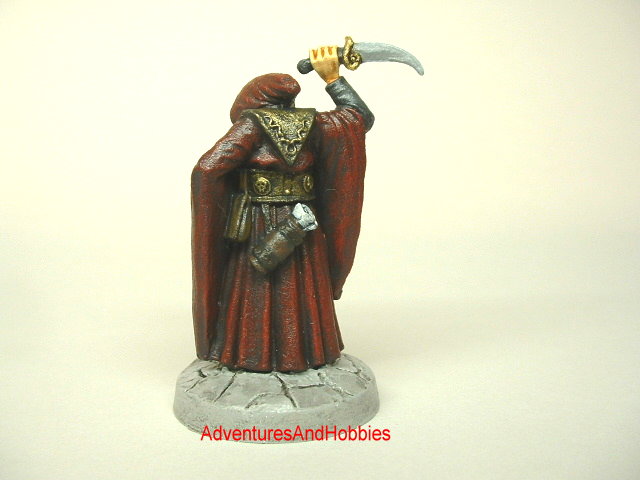 He has a scroll pouch hanging at his back. It could easily contain the summoning spells of a lesser god. This miniature figure would work well in a variety of horror, pulp and fantasy role-playing games and miniature war games including Call of Cthulhu™ and Dungeons & Dragons™.