07/06/11
Straight from the bowels of Hell, this skeletal evil demon has come to collect some soul!.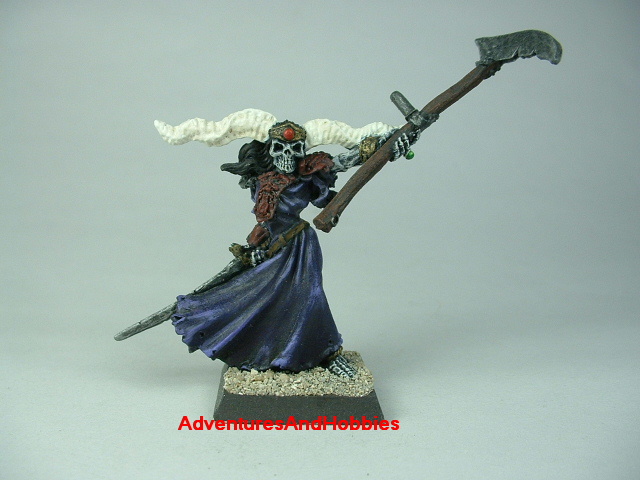 She wields a wicked
scythe
in her left hand and a
longsword
in her right.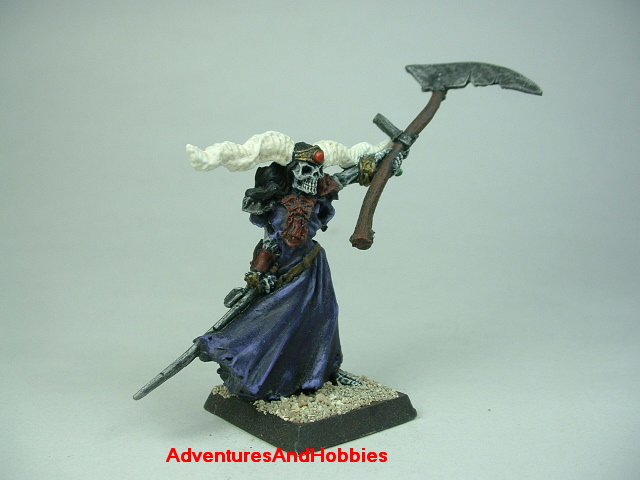 She wears little
armor
(including a
skull-emblazoned shoulder pad
), preferring a tattered flowing gown. Perhaps she likes the way it balances her large horned brow!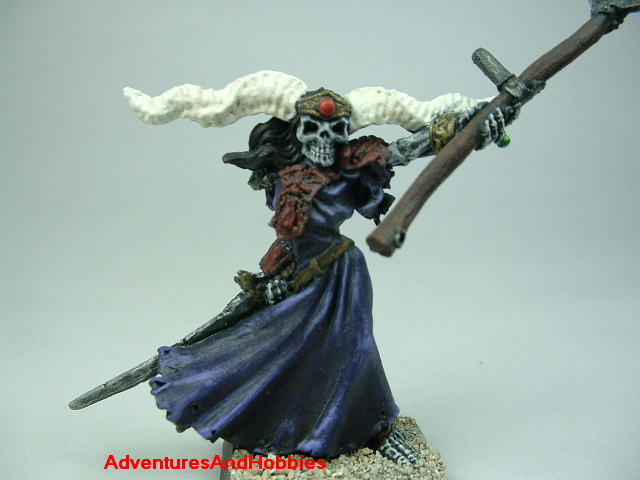 Magical jewels
adorn her
crown
and a
ring
on her left hand. Other pieces of jewelry appear on her arm and ankle.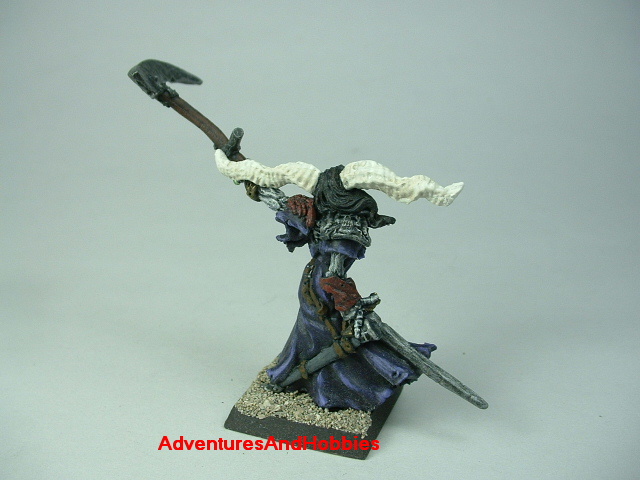 Only the greatest of
heroes
will have a chance of besting her! She should strike
fear
into any
party of adventurers
. In addition to appearing an any
fantasy world
, this
28 mm scale miniature game figure
could be used in some
horror adventures
.
Comments Off