01/30/12
Treasure! Loot! The stuff that forms the basis of many fantasy adventures. The search for treasure draws all sorts of characters, including this female adventurer.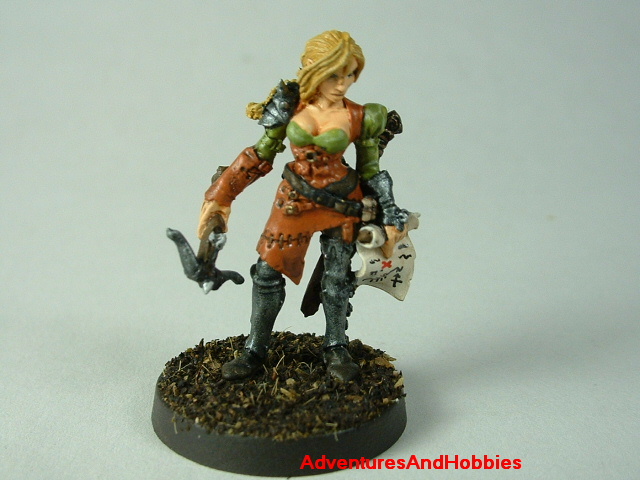 In her left hand, she holds a
scroll
with directions on how to locate a fabulous
treasure
, presumably where the "X" marks the spot.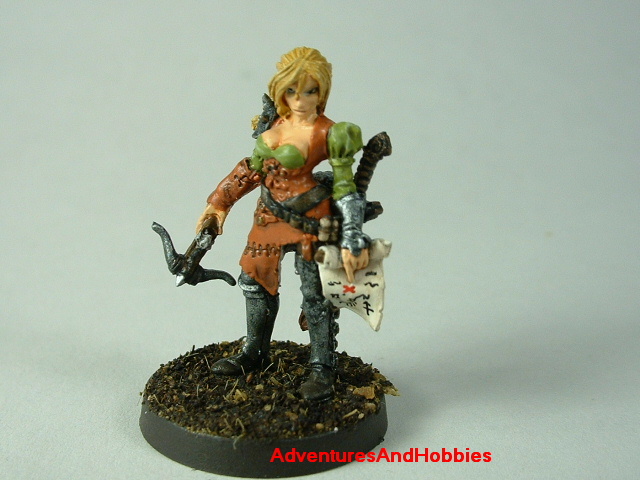 Treasure hunting
always carries a certain level of risk with it. So our young seeker holds a small hand
crossbow
in her right hand should she encounter anyone who hopes to prevent her from claiming her prize. A small quiver holds additional bolts on her belt. For close up combat, she has a
longsword
sheathed at her hip.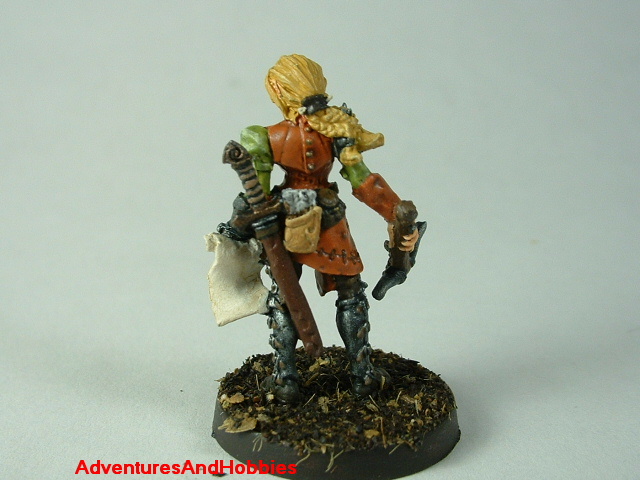 Her
leather armor
is augmented by various pieces of
plate mail
for protection. There is a definite look of no-nonsense determination on her face. This
25mm scale miniature figure
would fit into any
fantasy game
.
Comments Off