02/29/12
Caught in the midst of battle, this knight slices the air with his large two-handed sword. The sword has a large green gemstone embedded in its guard.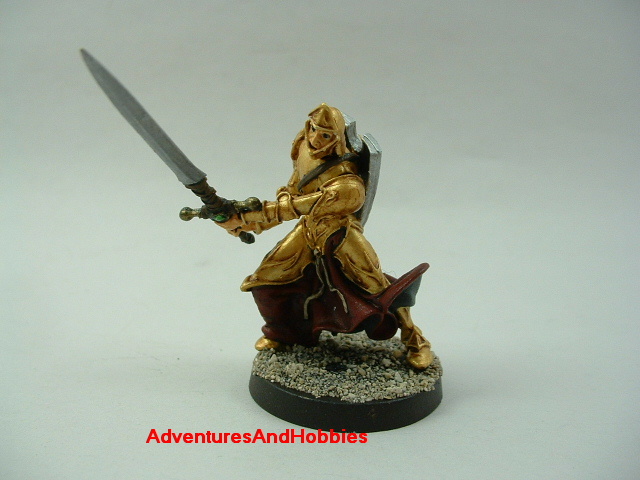 This
fantasy warrior
is dressed from head to toe in a full set of golden
plate mail armor
including
helmet
.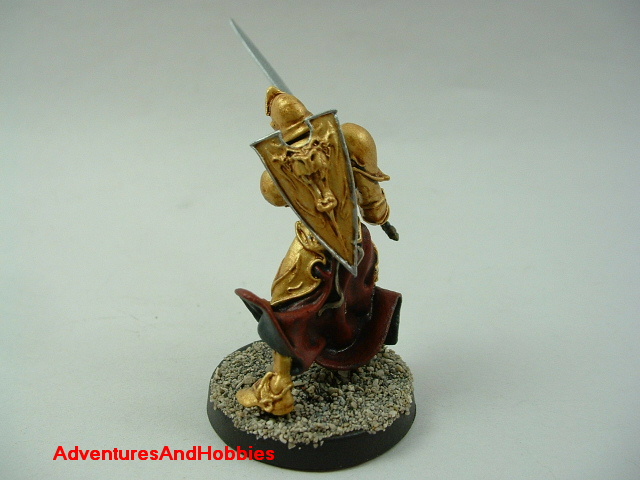 He carries a
shield
strapped to his back should he need it, indicating that he is sufficiently strong enough and possesses such proficiency as to be able to wield the
sword
with one hand. The
shield
bears a
dragon's head
motif.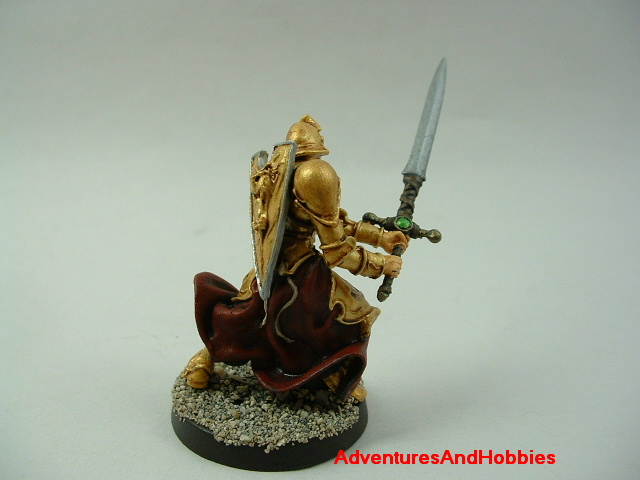 The details in this
25-mm scale sculpture
is quite nice as is the action pose. He could easily assume the role of a
noble knight
in any
fantasy campaign
.
Comments Off