04/08/12
Taking a moment's respite from combat, this warrior hold his preferred weapon, a long-handled two-handed war hammer, in his right hand. Intricate runes decorate the head of the hammer. He has taken off his horned helmet to cool down.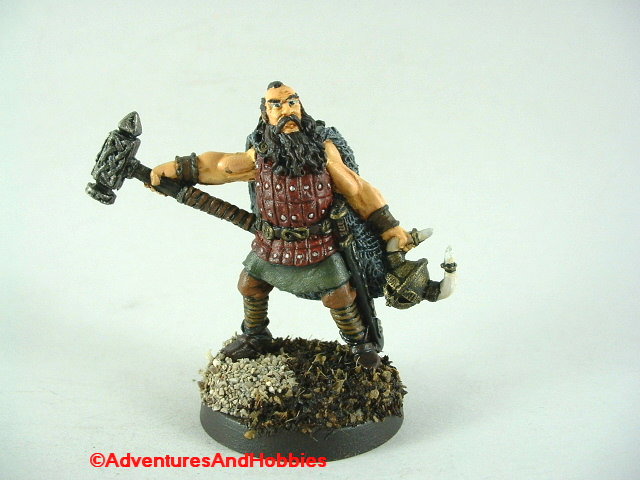 The
fighter's armor
consists of
studded leather
. A sturdy
animal skin cloak
hangs from his shoulders.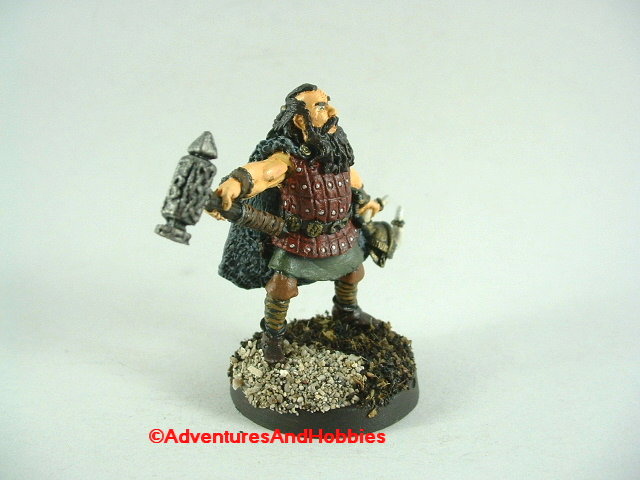 A
longsword
hangs in the
sheath
at his hip.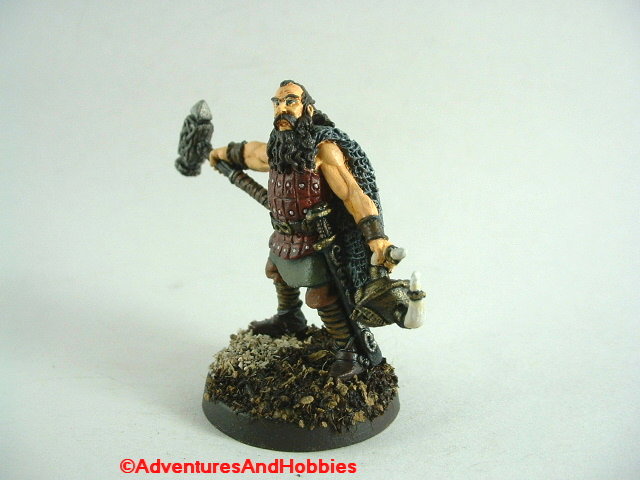 The sculptor has captured a nice look of determination on his bearded face.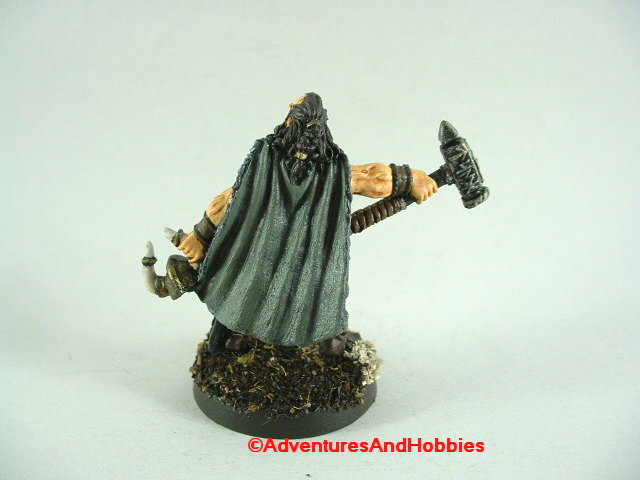 This
25mm-scale fantasy game figure
could represent the leader of a small
barbarian war band
.
Comments Off