04/02/13
What do you look for in a barbarian warrior hero? Brawn, bulging muscles, fur clothing, a strong determined mindset, a trusty big sword? Well, here is just the figure.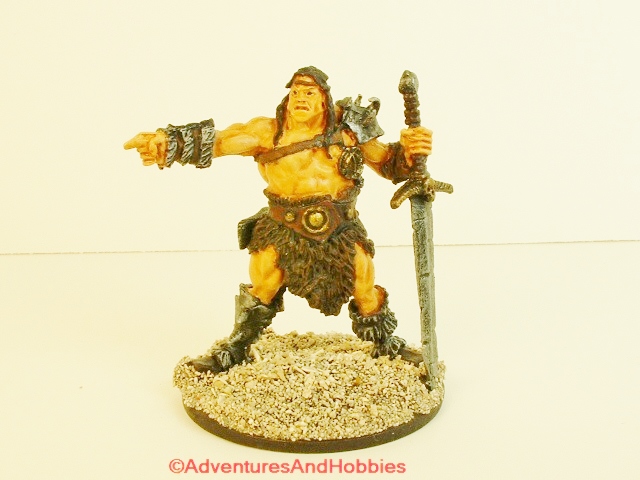 Plenty of big muscles packed in this
fighter
's body.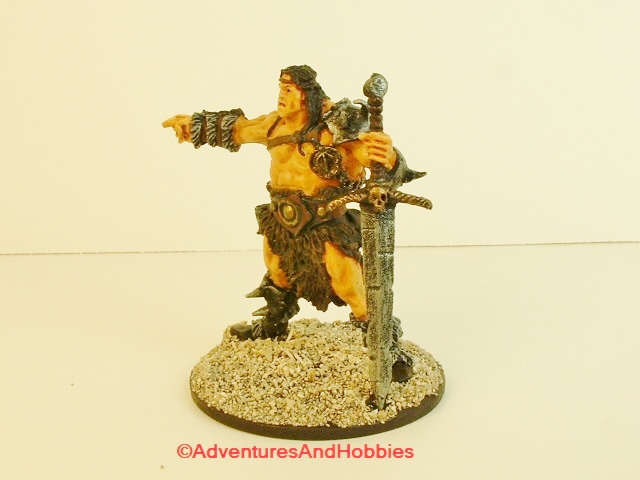 The great
two-handed sword
he is holding shows signs of use in
battle
. He also carries a small hand
axe
hanging from his belt.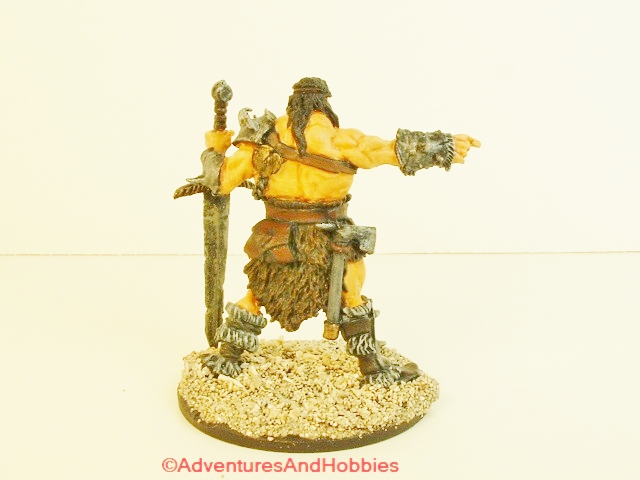 His protection consists of heavy furs and bits of
armor
strapped to his body in strategic spots, but in no way encumbers him in
battle
.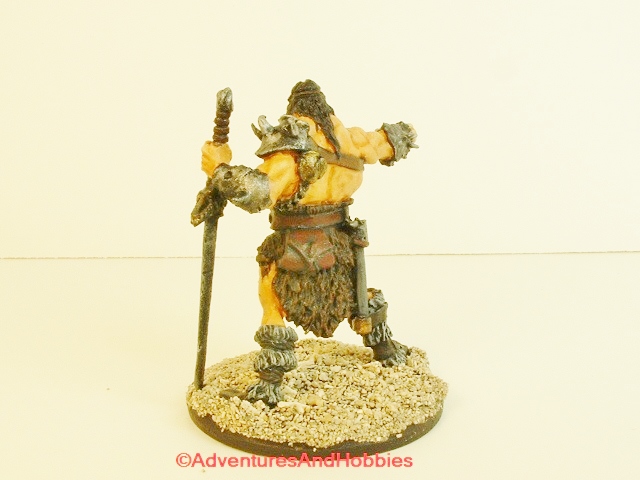 I do not know what he is pointing to, but his body language sure tells you to pay attention! This
25-28mm scale miniature
nicely captures the persona of the strong
fantasy barbarian hero
.
Comments Off