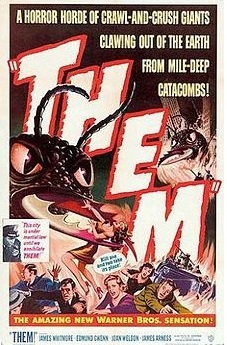 The 1954 movie Them! was one of the best
science fiction movies
from the 1950s. Filmed in black and white, it followed the discovery of
giant mutated ants
that were the unintended result of early
nuclear weapons testing
in New Mexico. The expanding colonies threatened to
take over the world
. It was one of the first
giant insect sci fi movies
that appeared in the middle of the 20th century.
In the same vein, here are some giant ants to terrorize the denizens of your game world. First we have a group of worker ants. The one at the far right is emerging from the entrance to the underground colony.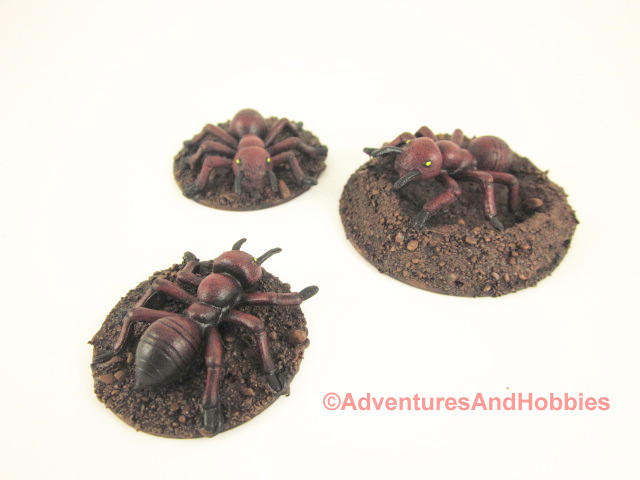 Then there is the larger
Queen ant
!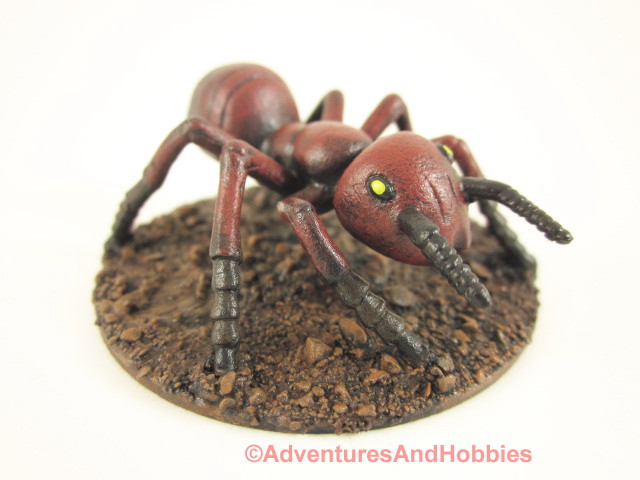 Uh oh, our unlucky
25mm soldier
has found himself confronted by several of the
creatures
!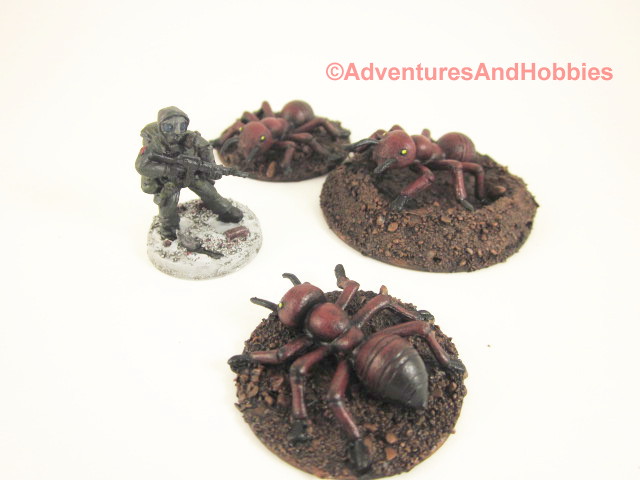 Here are photos of the ants with a
15 mm scale science fiction soldier miniature
.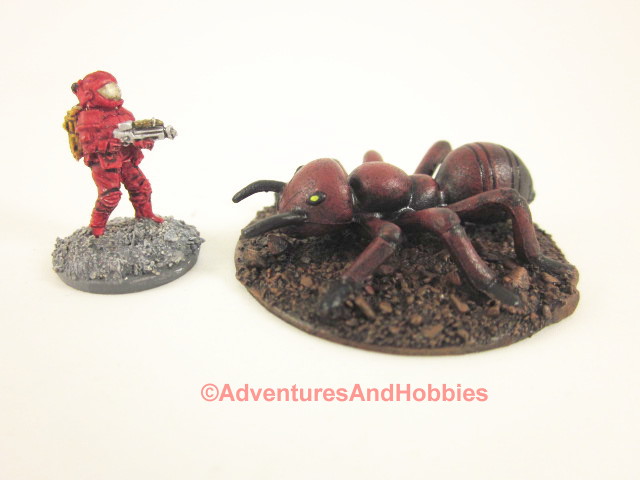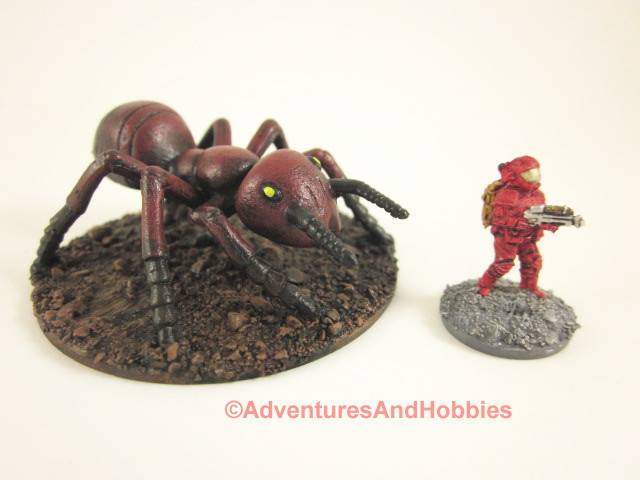 These over sized
monsters
would be right at home in many
science fiction
,
fantasy
,
pulp
and
post apocalyptic game worlds
. In particular they would make for an exciting
Halloween horror scenario
!
Visit my store to see my painted miniatures.