10/15/14
Welcome to the apocalypse! Our hero has managed to survive the first chaotic months of the zombie plague.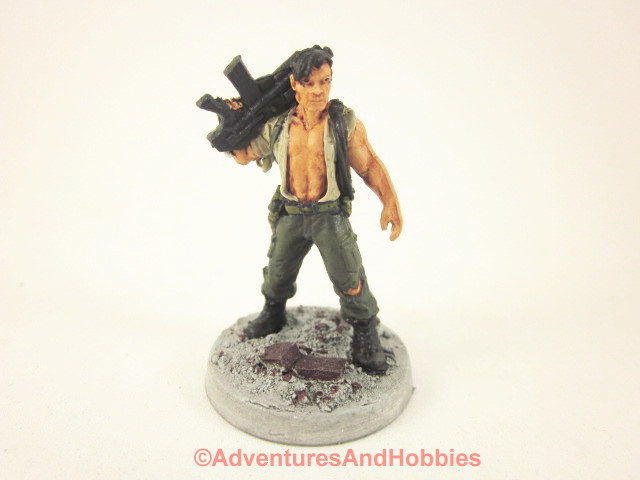 A bit worse for wear (his tattered clothing speaks to some of the tight spots he has survived in the
post apocalyptic world
), he carries an
assault rifle
. He also has a semi-auto pistol in a belt holster.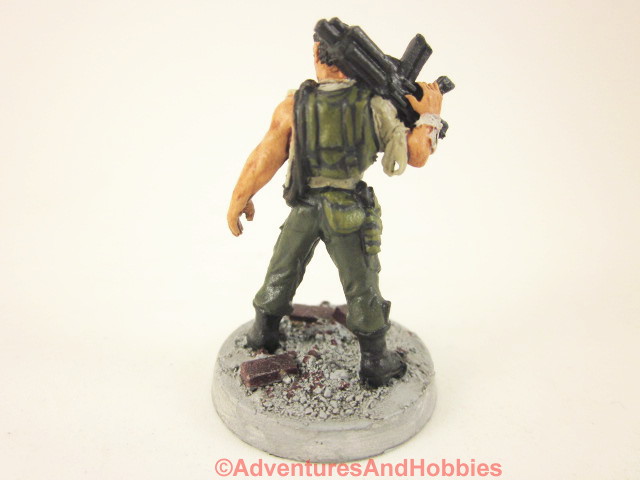 A small backpack carries all of his meager possessions. A small coil of rope hangs on his shoulder.
This 25 mm scale game figure could easily assume the role of a Player Character or NPC in many role-playing games and table top war games including post apocalypse, zombie infestation, science fiction, pulp action and horror genres such as Call of Cthulhu™.
Visit my store to see my painted miniatures.

Comments Off