02/15/15
This woman is obviously a shaman for her tribe. Animal fetishes and other magical items decorate the staff she carries.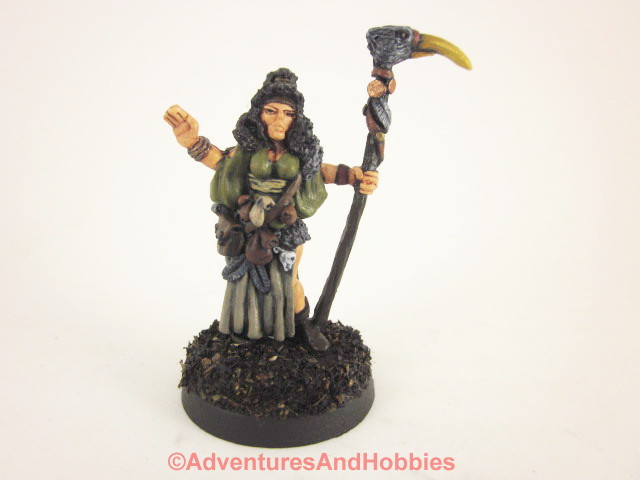 Along with more animal fetishes, numerous
pouches
and small
sacks
hang from her waist, probably holding more
spell ingredients
used in her
arcane works
.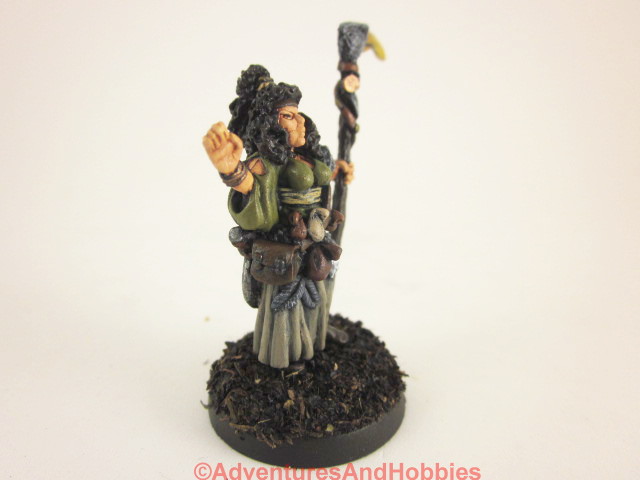 A
hand scythe
with a wicked curved blade hangs at her back, possibly as a simple tool for gathering her herbal supplies. Additionally, the blade can be used as a
weapon
for
self defense
.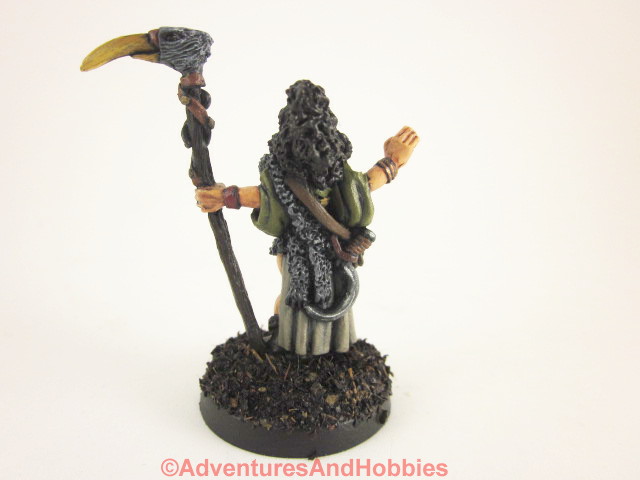 Overall an interesting and nicely sculpted figure in
25-28mm scale
that can be used in many
fantasy role-playing games
and
miniature war games
.
Visit my store to see more of my painted miniatures.

Comments Off