04/12/17
A bit of a departure from our usual fare. Although not exactly a miniature figure, these small scenery pieces are pretty related to our regular topic so I hope you find them of interest.
Treasure! Gold, gems, magical items! It's what every adventurer hopes to find!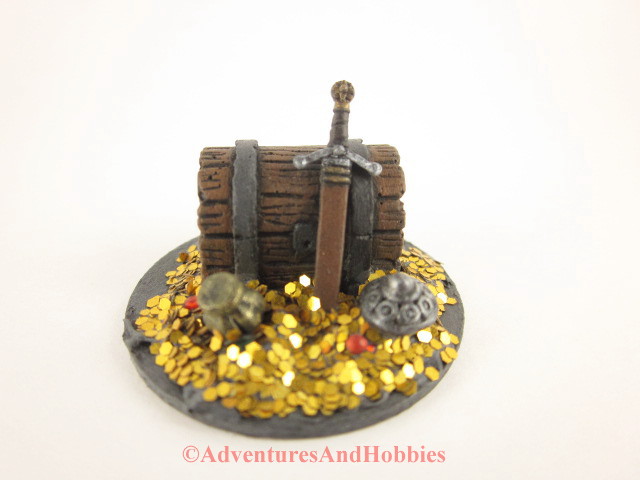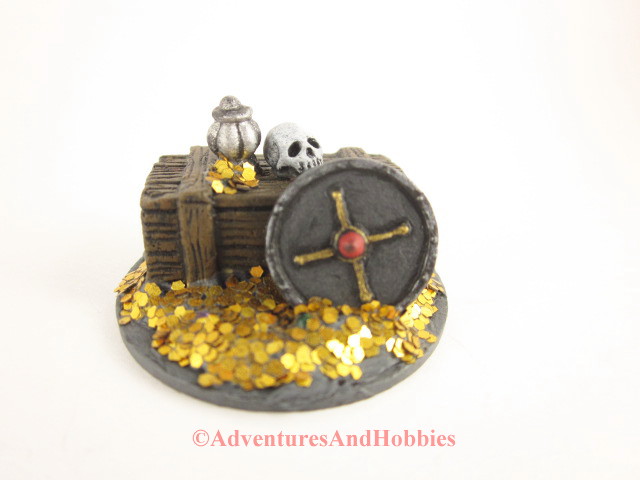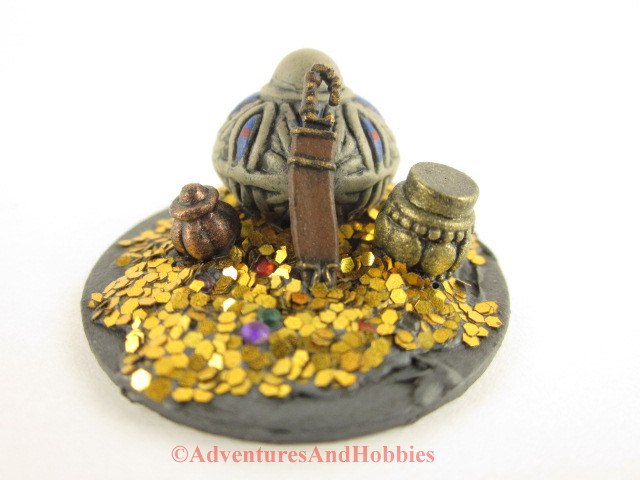 These
custom-made painted scenery pieces
can be used as
objective markers
for your
20-30mm fantasy tabletop war gaming
such as
Warhammer Fantasy
. They can also be used in many
role-playing games
such as
Dungeons and Dragons
.
The base of each treasure measures about 1-1/4 inches (32 mm) in diameter. Here is one of the treasure hoards shown with a 25mm scale miniature to give you an idea of size.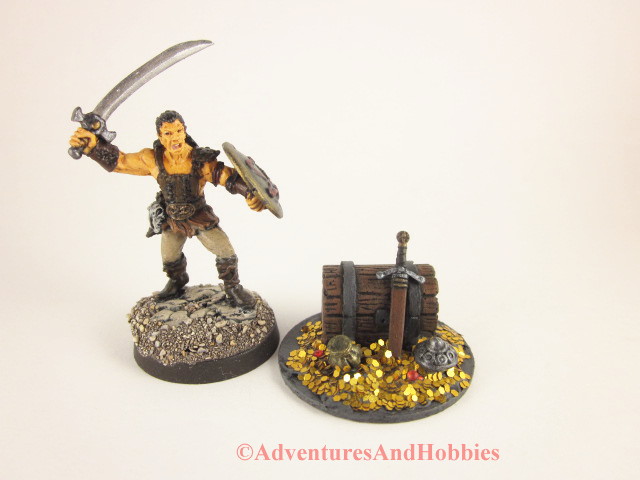 These
treasure piles
and other
miniature scenery pieces
can be found at
my store
along with my
painted figures
. If you have an interest in
miniature scenery and terrain
, you can find much more information on my
Universal Terrain blog
.
Comments Off