09/26/20
The end of September is nearly here which means Halloween is just around the corner. It's time for the ethereal spirits of the dead to rise from their burial places and haunt your characters.
Here are five graveyard ghosties ready to drift about your lonely cemetery, abandoned house, or forgotten battlefield.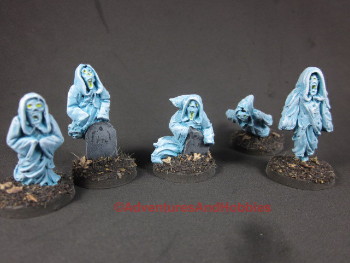 Each spirit sports a tormented visage. Wails of the damned emanate from their distended mouths.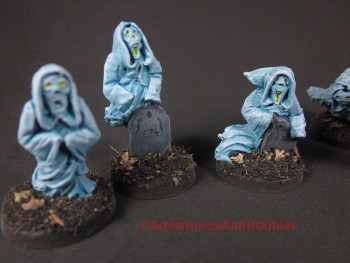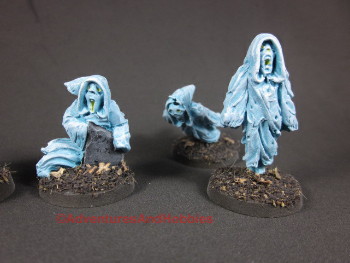 Perhaps they are trying to seek help from the living to right a wrong in their past life. Or maybe they just enjoy causing fear in whomever they encounter.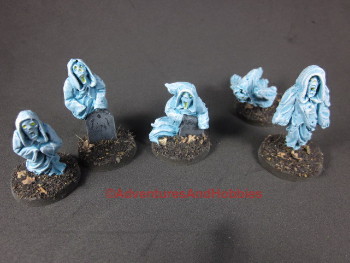 These miniatures are sculpted in the 25-28mm game scale. Ghostly spirits can appear in nearly any style of role-playing game or table top miniatures game. Fantasy, horror, pulp, science fiction, they all can be enlivened by a phantom or two.
Visit
my store
to see more of my
painted game miniatures
, including other
Halloween Horrors
for a special
fall game session of terror
.
Comments Off