05/28/23
As interstellar flight became available, Earth's inhabitants journeyed beyond the confines of their home solar system. Most contact with new sentient species went smoothly and with little conflict. Unfortunately, the expansion sometimes fell short of noble intentions. Some Terran individuals, groups and governments brought with them age-old problems. Political interests, religious beliefs, racial/species bias, commercial greed and more caused friction in some interactions.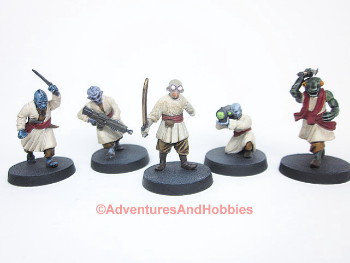 The League Against Terran Expansion (LATE) is a loose affiliation of diverse sentients who have banded together to try to stop the spread of Terrans in the galaxy. Mostly the members are individuals who harbor grievances against Humans.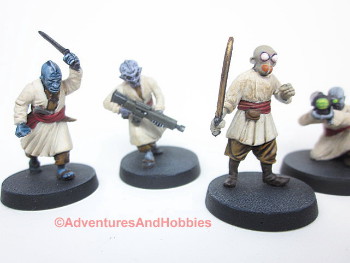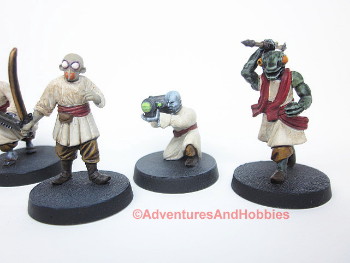 More tenacious than organized, the tactics frequently involve hit and run attacks on smaller targets. Armaments tend toward the lower tech levels, although scavenged higher tech gear will make an appearance when available.
These
plastic 28mm scale game miniatures
are
kit-bashed
from multiple manufacturers. They can be useful in many
science fiction games
including Stargrave™ and Five Parsecs From Home™.
Visit my store to see more of my painted game miniatures.
Comments Off