08/25/23
Torches, pitchforks, and more, oh my! The peasants are revolting! These characters often make an appearance in classic horror films and stories including miniature games.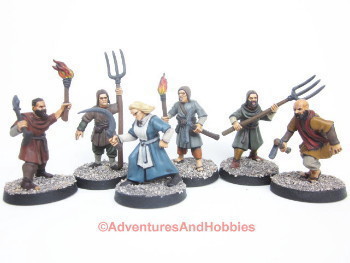 Well, our mad doctor has finally done it. His experiments may have challenged the limits of scientific knowledge, but his methods have certainly caused fear to spread through the neighboring village. The townfolk are taking matters into their own hands. Here come the angry villagers approaching to air their grievances by force if necessary.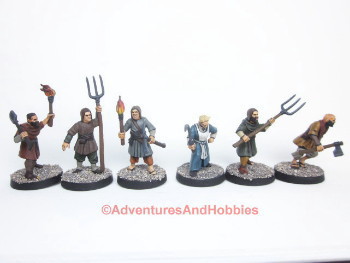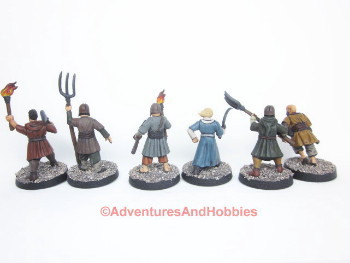 The Doctor would be well served to address the mob's demands, particularly considering the many flammable chemicals his laboratory is filled with.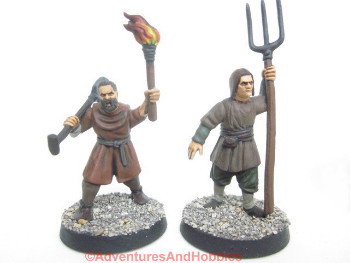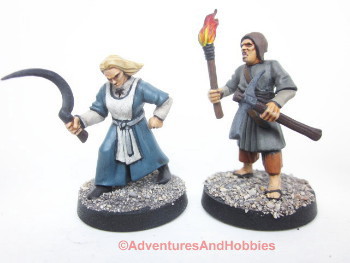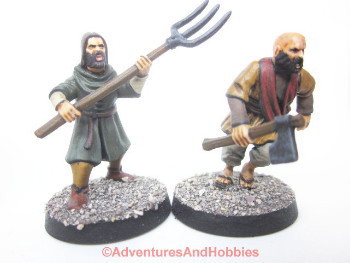 These plastic 28mm scale figures are ready to appear in many horror role playing games including pulp action and Call of Cthulhu. They can also be used to add an interesting group to your troops in tabletop wargaming.
You can check out my
painted game miniatures
for sale at
my store
.
Comments Off