01/04/13
The martial arts are not solely the domain of men. There are female warriors who are quite skilled in the way of the warrior.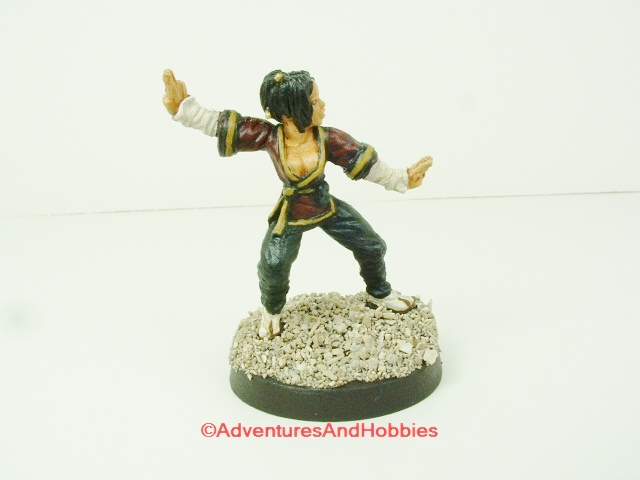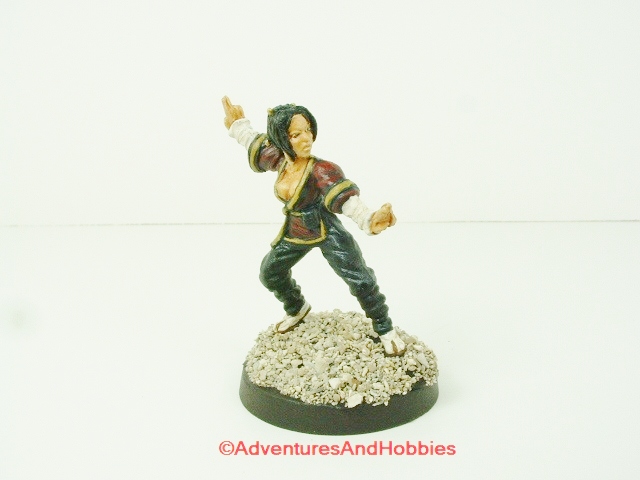 This
25mm-scale game miniature
portrays one such
woman warrior
as she prepares to unleash a vicious attack on her foe.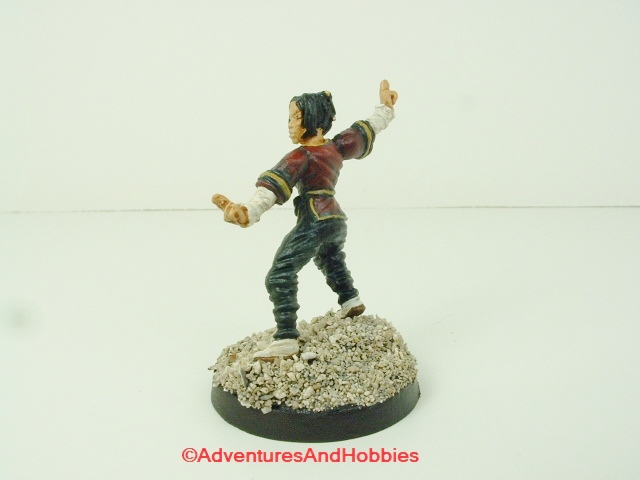 She carries no weapon, simply relying on her own body to administer damage to her opponent. On the other hand, she does have a pair of potential
weapons
in the two hairpins tucked into the back of her hair.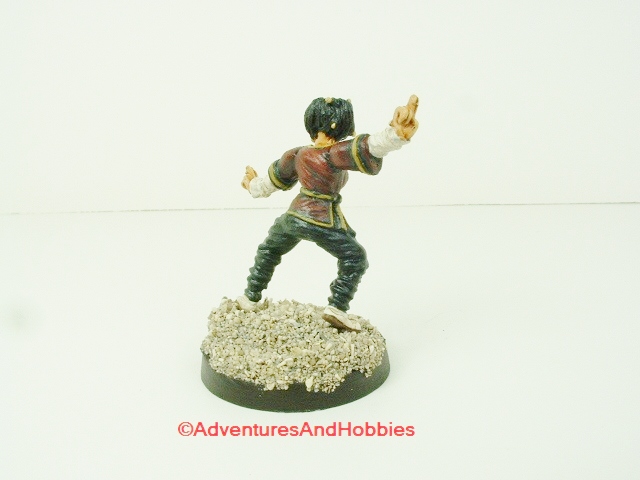 The sculptor has done a nice job of capturing the
fighter
in a classic
martial pose
.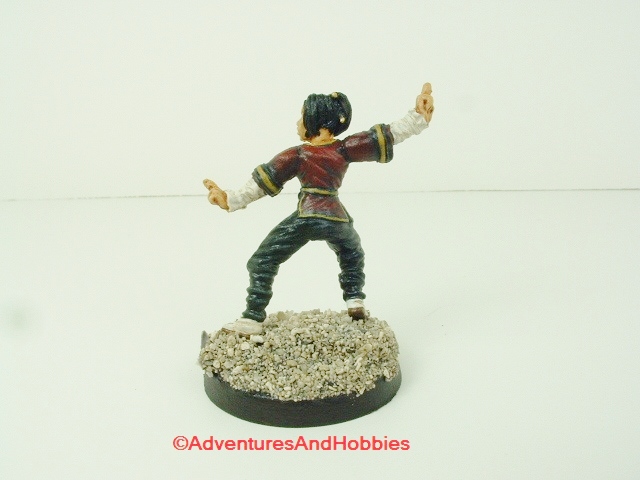 This
miniature figure
could be useful in a variety of
role-playing
and
war games
including
fantasy
,
historical
, and
pulp action adventures
.