07/12/13
Slipping from one shadow to another, this stealthy fellow prepares to strike his intended victim. He wields two deadly daggers at once, a testament to his ambidextrous fighting skill.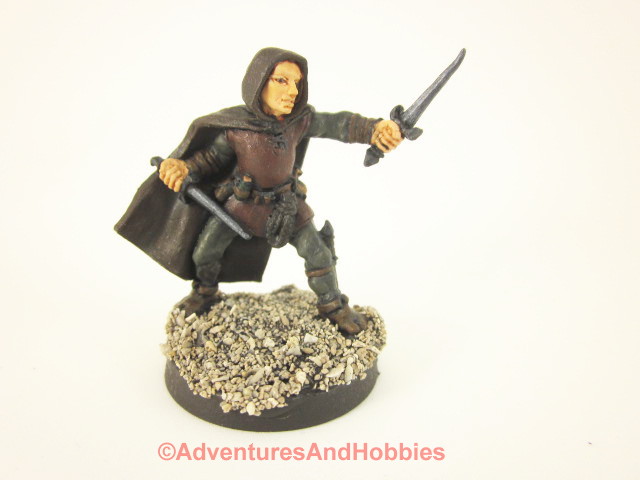 He has a back-up
dagger
in a sheath on his left leg.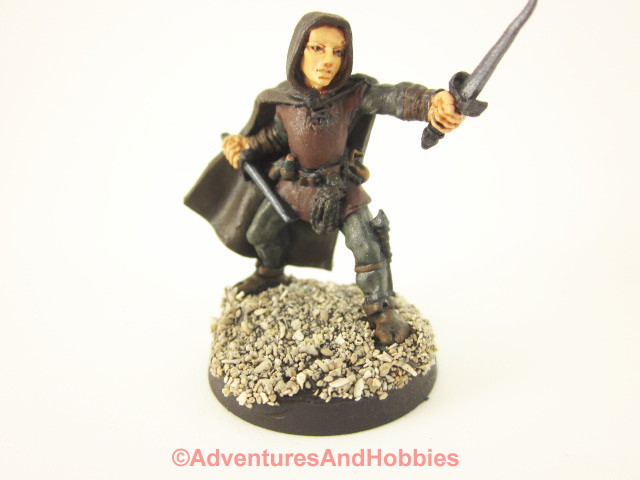 Several
pouches
and a
vial
hang from his belt, possibly filled with poisons, acids, lock picks, length of rope, and other tools of his trade.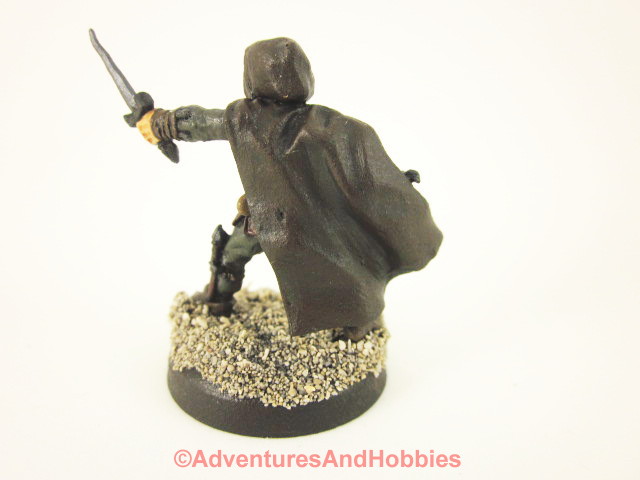 He wears supple
leather armor
and soft boots to help retain silence as he stalks his
target
.
Just the character to slip into your fantasy campaign to cause your players a bit of worry. Who sent him after the party? And why? Which party member is his target, or is it all of the party!
Visit my store for my painted miniatures.