02/11/14
Time to meet the staff. You will notice that we run a tight ship here on the manor. The servants are prepared to protect the manor house from all sorts of unwelcome visitors, including rough vagrants, agents of criminal masterminds, even the servitors of the Great Old Ones.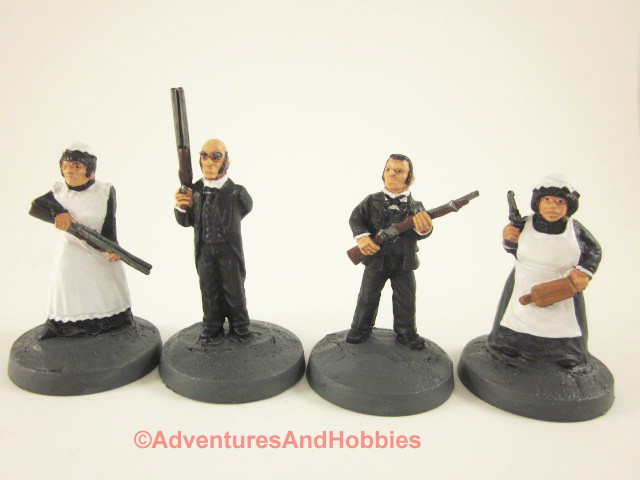 First off we have the
butler
. He is the chief
servant
and supervises the rest of the
household
staff
. He also manages his Lordship's extensive gun collection. As his eyes have lost a bit of their sharpness in later life, he has selected a sturdy
double barreled shotgun
to make up for slightly diminished
combat skills
.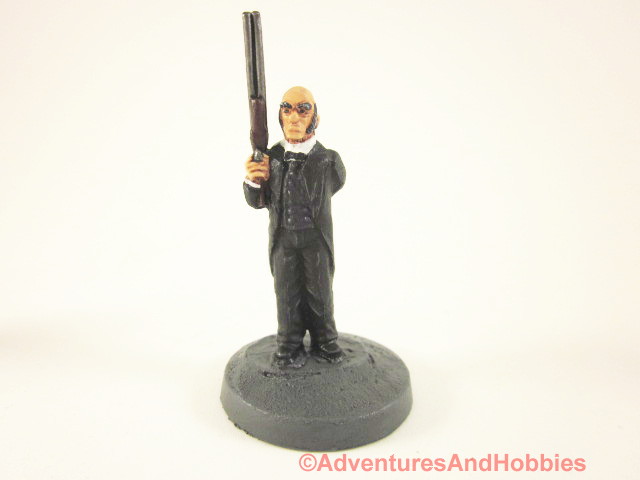 Our
maid
handles much of the general housework about the place. She is as ready to wield her
shotgun
as a duster. Besides, she is quite capable of cleaning up those nasty messes made by her weapon of choice. Getting the blood stains (human or otherwise) out of the parlor carpet is a snap for her, particularly when the blood is freshly spilt.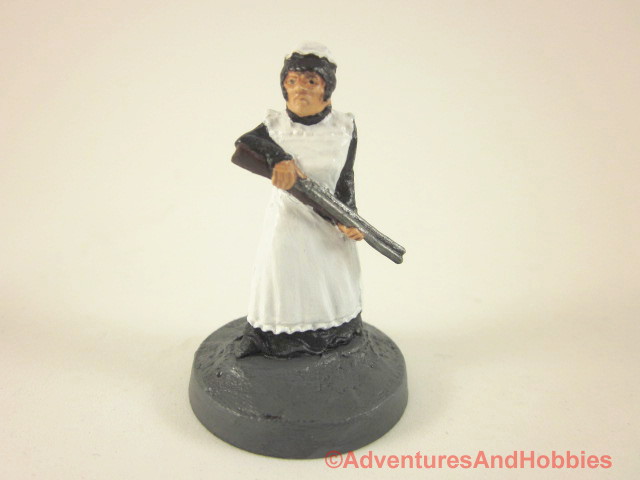 As
coachman
, our man is busy with many duties around the
manor house
, including setting the table ware for the family and guests. He is also quite capable with his
rifle
in dissuading unwanted guests.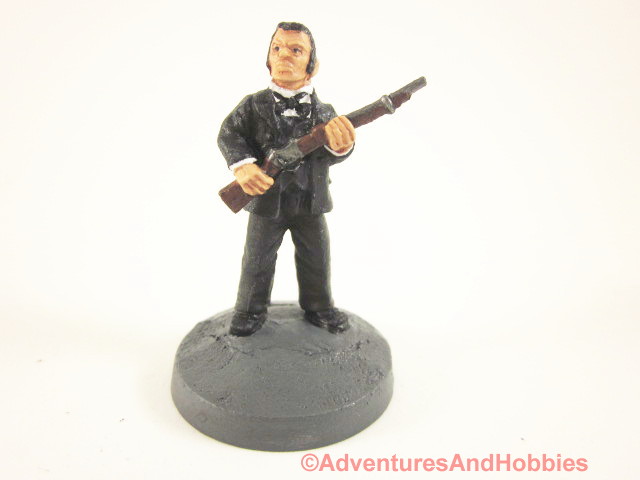 Last, but not least, is
Cook
. A marvel in the kitchen in preparing many wondrous dishes. She also is handy at applying her rolling pin to the heads of any
miscreant
who enters her domain. When harsher punishment is called for, she is rather handy with a
revolver
.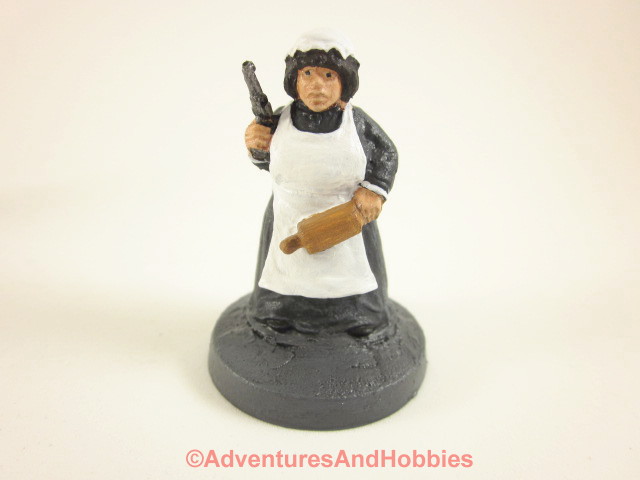 Never under estimate the value of good help.
These 25mm scale miniatures work well as secondary characters in many historical periods from the late 18002 to the early 20th Century. They would be comfortable in game genres from Victorian Pulp, Steampunk, Call of Cthulhu™ and others.
Visit my store to see my painted miniatures.