02/19/14
"Hey, Sarge! Where are we going next?"
Fighting in the ruins of civilization has a lot of challenges. Including staying in touch with the rest of the force. Here are three ground soldiers fighting across an urban battlefield.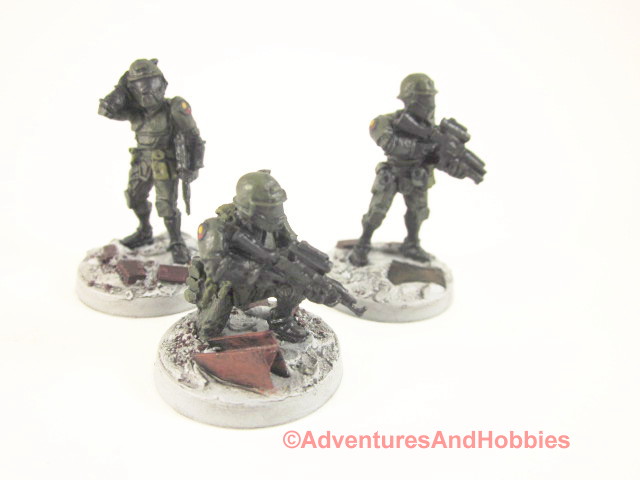 While Sarge tries to connect with central unit command to get further orders, the other two
ground pounders
keep vigilant watch over the
ruins
in case
hostile troops
should appear in the immediate vicinity.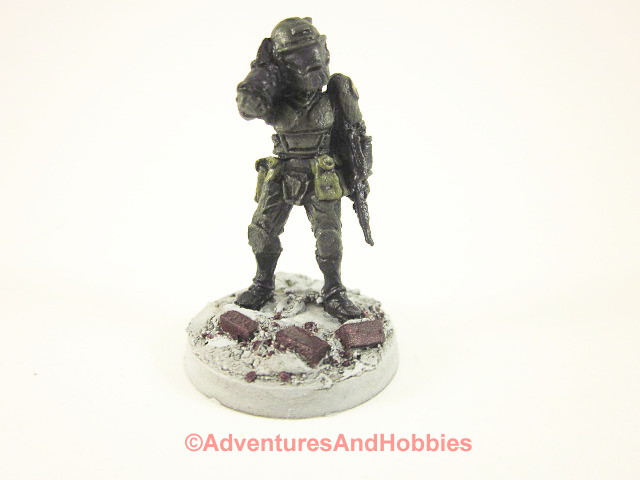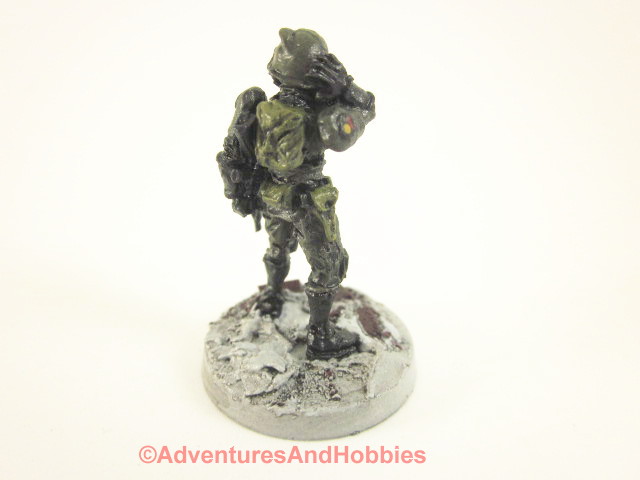 These
soldiers
are
light assault troops
. Their main
weapons
consist of a variety of
small arms
.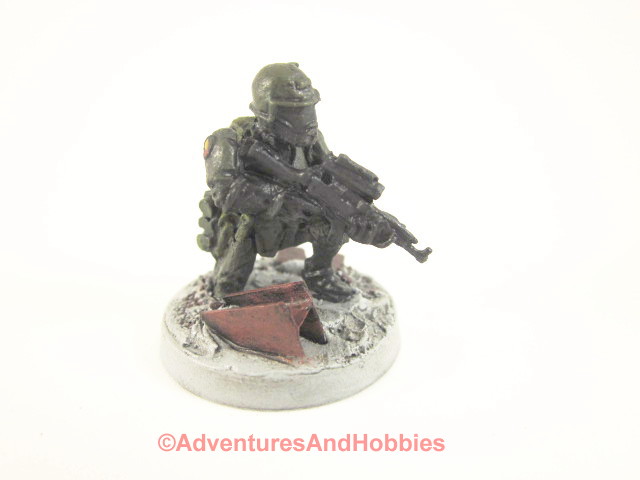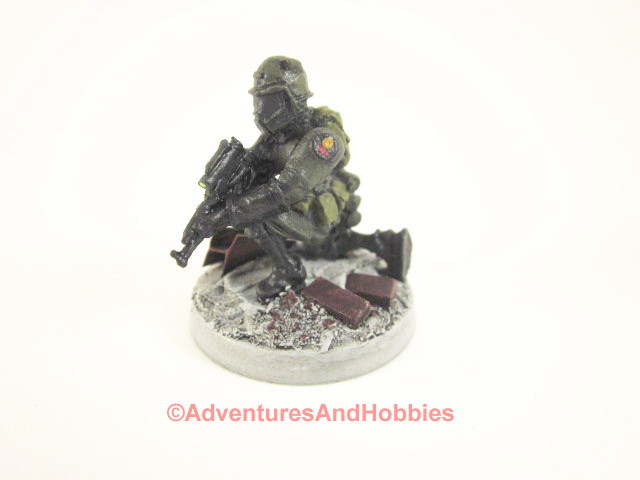 They wear
ballistic body armor
for protection.
High tech helmets
contain
com gear
for intra-unit communications.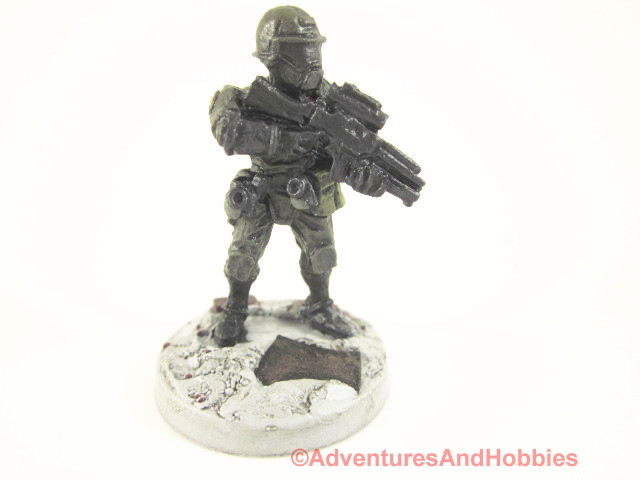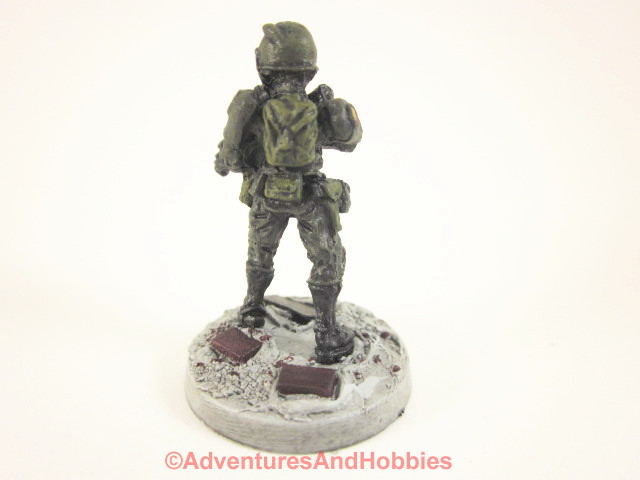 These
wargame figures
are sculpted in
25mm scale
and can be used in many
science fiction
or
near-future table top miniature wargames
.
Visit my store to see my painted miniatures.