08/21/14
As they explore the dark caverns, the daring adventurers sense a movement just beyond the reach of their torchlight. Expecting to see something at ground level, they do not immediately see the large creature silently drifting toward them along shadowy recesses of the cavern's roof.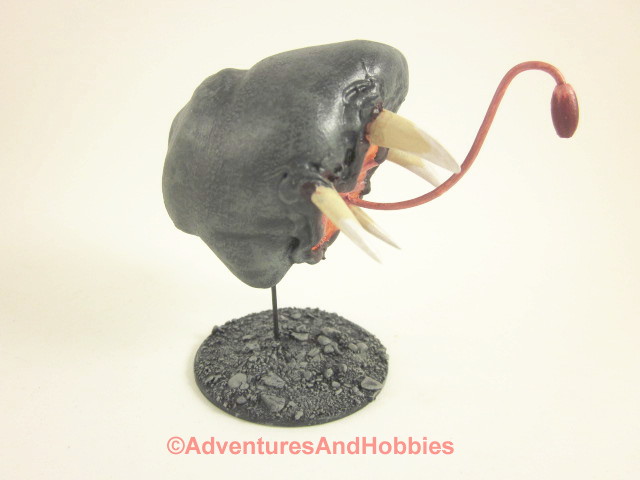 At first glance, it's body resembles a large rock which provides the
creature
with near perfect camouflage against the rocky cavern walls.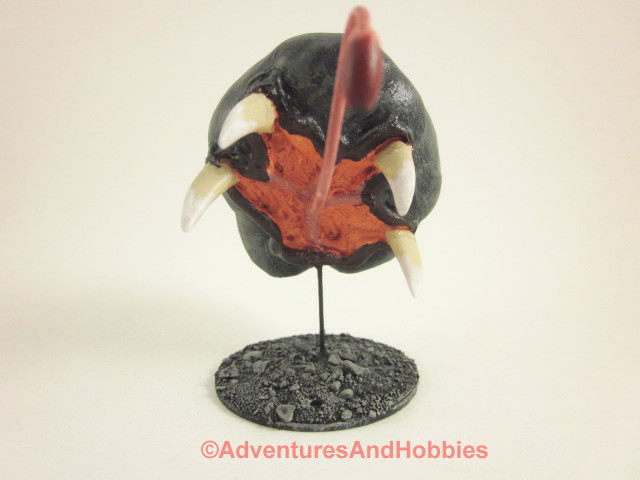 But as the
monster
closes in on its intended
prey
, the lower area splits open revealing it's real
danger
, a huge mouth rimmed with large fang-like teeth! Suddenly, a long whip-like tendril shoots out from the now gaping mouth.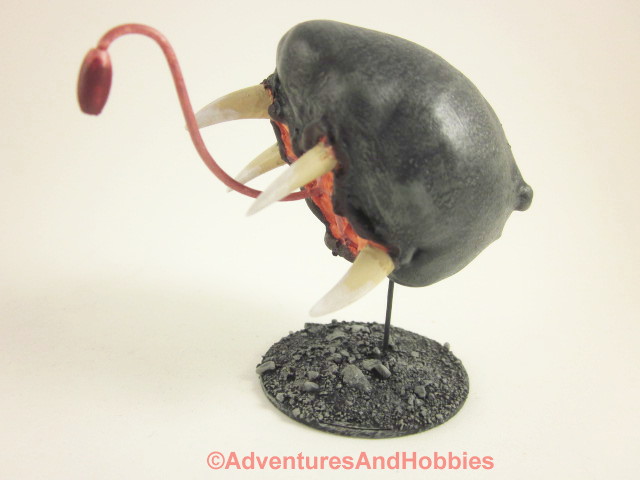 This tentacle-like "tongue" is tipped with a
poisonous sting
. A successful strike injects a powerful
toxin
which quickly paralyzes the
victim
who then is grasped by the prehensile tongue and drawn into the monster's maw.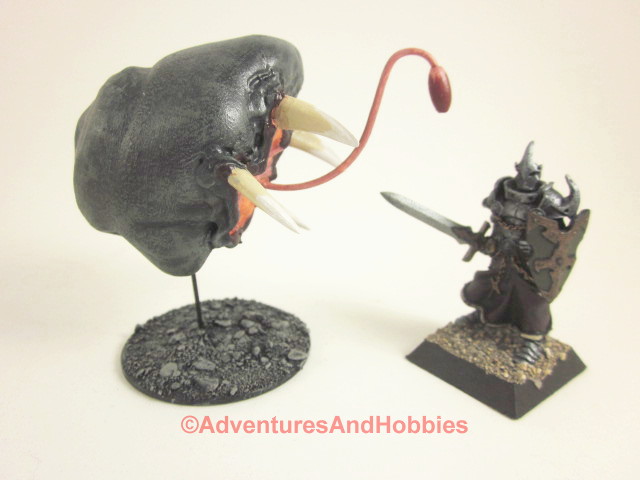 The
25-28mm figure
gives you an idea of scale of this
floating horror
.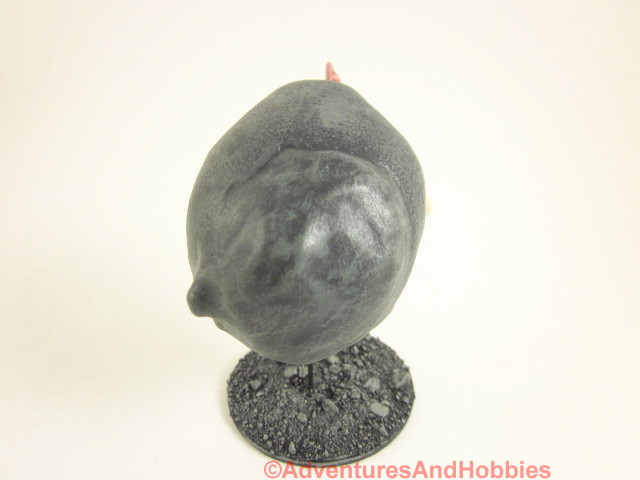 This unique
handmade miniature
stands about 2-3/8 inches (60mm) tall. The base measures 1-1/2 inches (38 mm) in diameter. It would be an interesting
monster
to have appear in a variety of
role-playing game scenarios
including
fantasy
,
horror
and
science fiction games
.
Visit my store to see my painted miniatures.