08/23/14
This miniature creature is based on the German film "Die Farbe" which tells the H. P. Lovecraft horror story of "The Colour Out Of Space".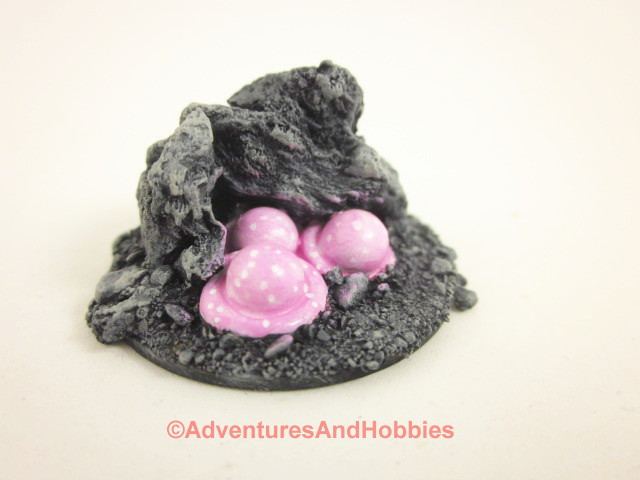 Brought to Earth in a meteorite, this microscopic
extraterrestrial life form
slowly penetrates into the surrounding soil. In time, it begins to infect the local flora and fauna, causing all sorts of physical changes. The
invader
also causes severe mental aberrations in Terran life forms from the lowest insect level to humans.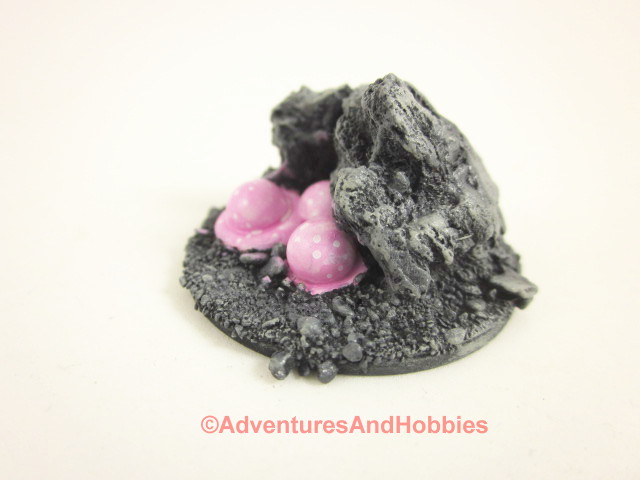 Tiny bits of the
life form
(perhaps individual cells of a greater whole) slowly rise out of the earth, joining together to form the greater
creature
. The creature casts a unearthly color radiation that is not found within the normal human spectrum. (The movie directors chose to use a pinkish glow to represent the "colour".) The eventual effects lead to victims crumbling into grey dust.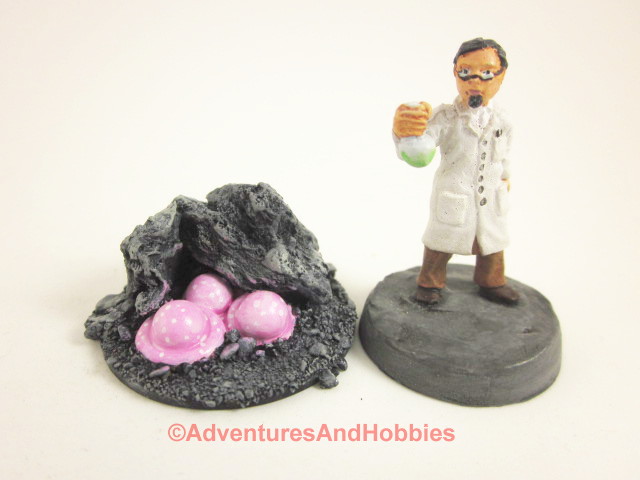 This
handmade miniature
attempts to show the
alien life form
as it begins to join together and rises out of the soil. The
25mm scale game miniature
gives you a sense of scale. The base of the
monster
measures 1 inch (25 mm) in diameter.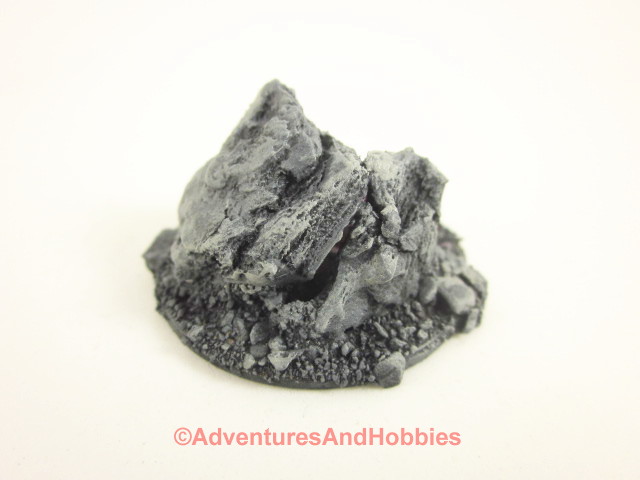 This
Lovecraftian horror
can provide a true terror to confront your
player characters
in a
Call of Cthulhu
™
adventure
. It can be used likewise in
fantasy
and
science fiction scenarios
as well.
Visit my store to see my painted miniatures.