01/28/15
Your local cultists are looking for new members. Come on down to the local summoning grounds and meet up with your robed pals. Stand around the ancient stones and sing those great old chants. Fun and games… at least until one of the Elder Gods appears!
Here is a large group of hooded cultists from a custom painting order I just completed. First thing, everyone gets into the proper mood with the initiates intoning a few low key chants while standing around a tall summoning stone.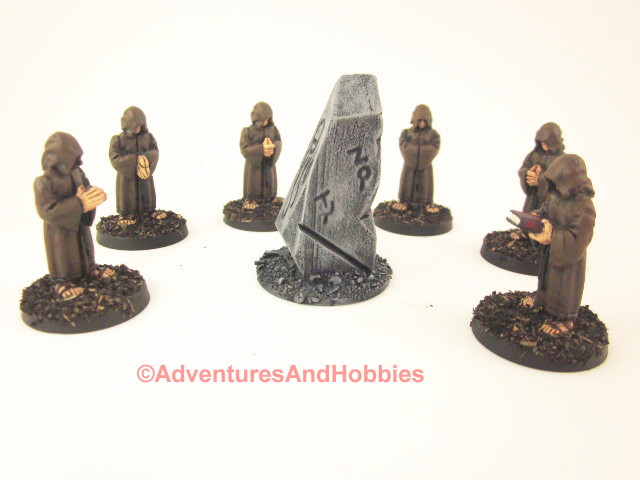 Then the main event begins when the
cult leaders
show up to start the really big show. First there is the reading from the
sacred tomes of knowledge
. A few special
artifacts
get to be revealed (skull, sacramental cup).
Sacrificial knives
are pulled and things really heat up.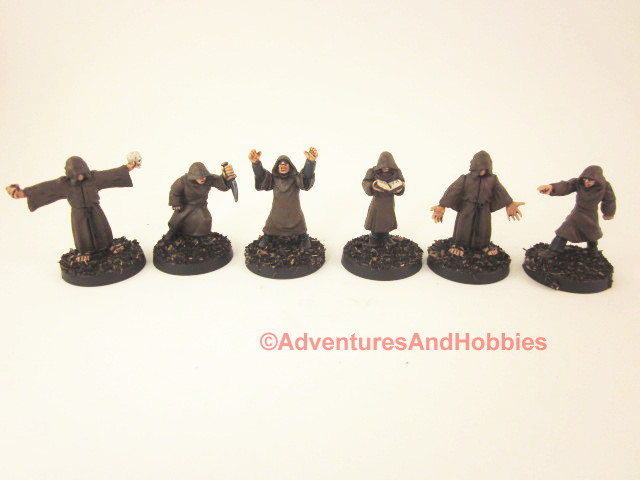 Then there is the women's special branch to bring their particular energies to the meeting.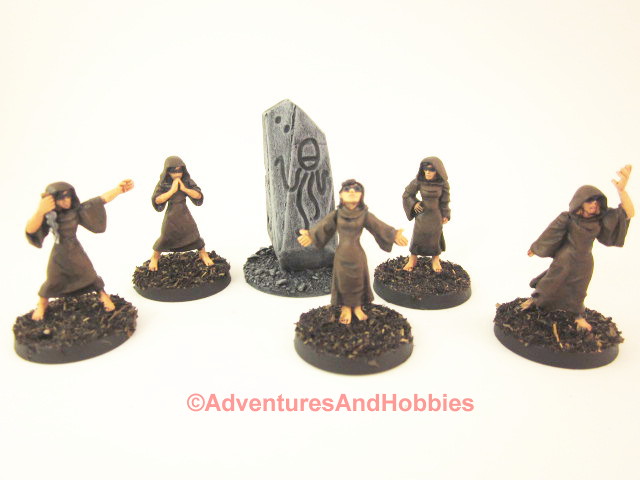 These are
25mm-scale miniatures
. All of the
figures
are painted in similar colors to create the image of group cohesion. The bases are finished in outdoor soil and leaves. The
figures
can be used in a variety of
gaming scenarios
. They could represent medieval penitents in a
fantasy world
, devil worshipers in a
Gothic horror
setting, or fanatical followers in a
pulp adventure
. All just waiting for your band of righteous
adventurers
to show up and disrupt the ceremonies.
Visit my store to see more of my painted miniatures.