07/04/16
Meet the Boys in Blue! These municipal policemen stand between the city's regular citizens and the forces of evil. Whether it be the run of the mill local thieves, organized crime, and other social malcontents, or the crazed minions of Cthulhu-worshiping cults, the cops stand ready to serve and protect.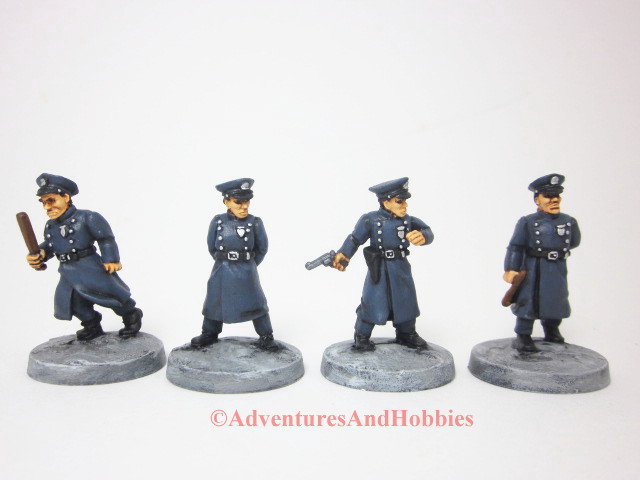 These
officers of the law
wear the longcoats and peaked hats found in many
police departments
in the
1920s
and
1930s America
.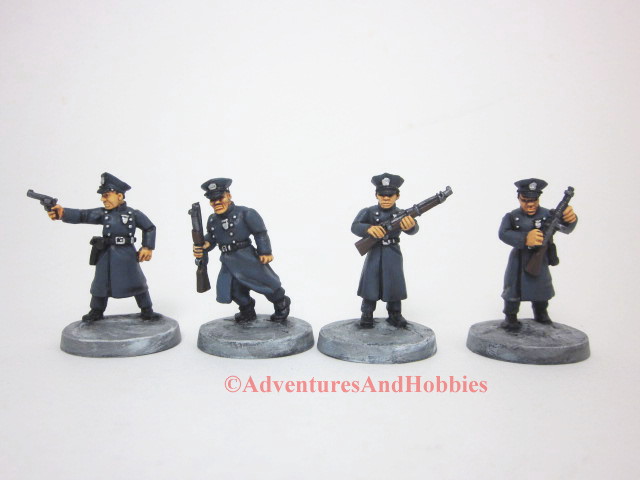 They carry a variety of
weapons
. The traditional
billy club
and
service revolver
are common accessories used on the daily beat. But when the situation calls for it, the
police
can draw more powerful weapons from their
armory
, including shotguns, rifles and even fully automatic Thompson submachine guns!
Here are some close-up shots of individual officers.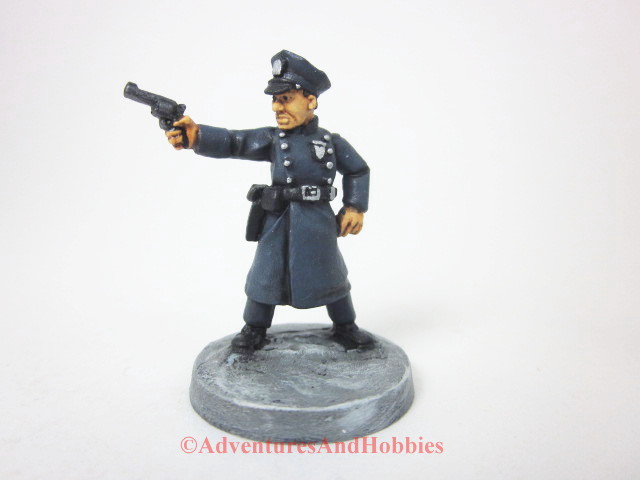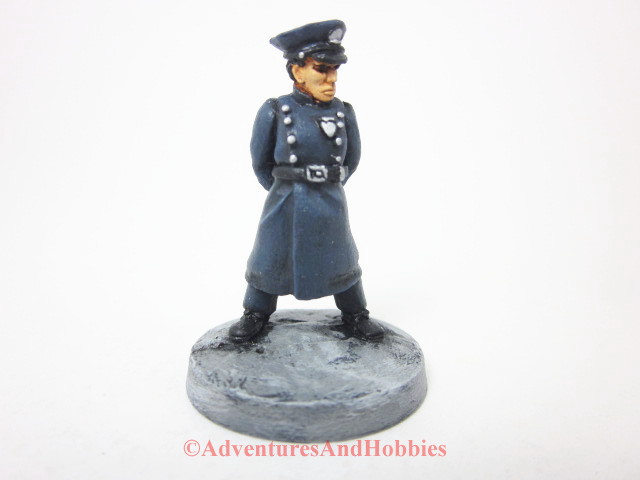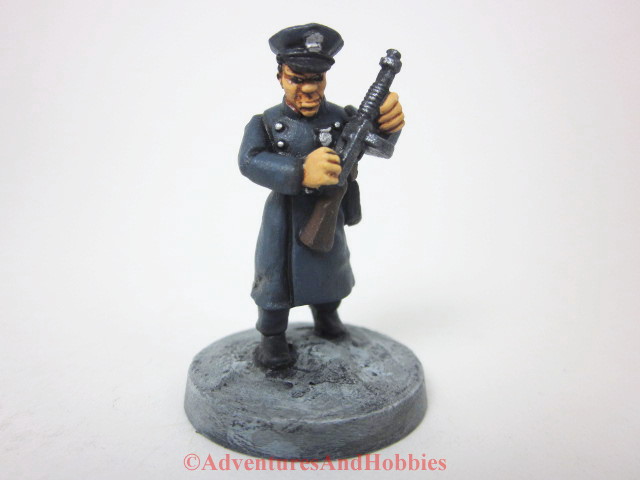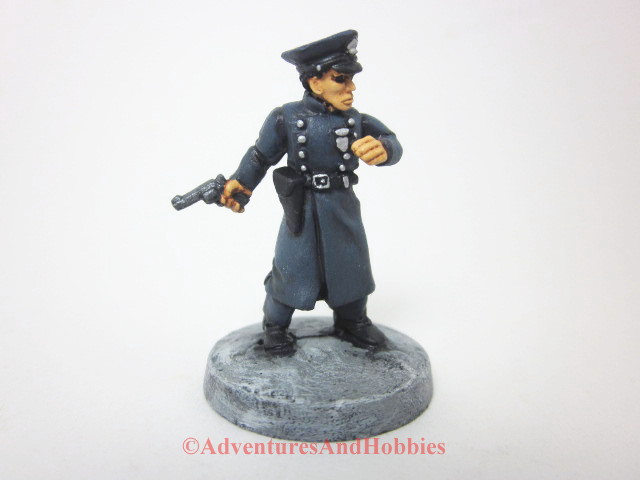 These
25mm scale miniature figures
would be right at home in many
role-playing games
and
table top miniature games
. From the historically realistic
crime capers
to the
supernatural dangers
found in
Call of Cthulhu
™.
Watch for future blog entries that will highlight some of the forces aligned against the Boys in Blue!
Visit my store to see more of my painted game miniatures.