07/11/16
In my last post, I introduced the Boys in Blue municipal policemen from the 1920-30s. Since the long arm of the law needs some opponents to make life in the city interesting, let's start with a few common street thugs. These guys are always watching out for unwelcome competitors wandering into their territory.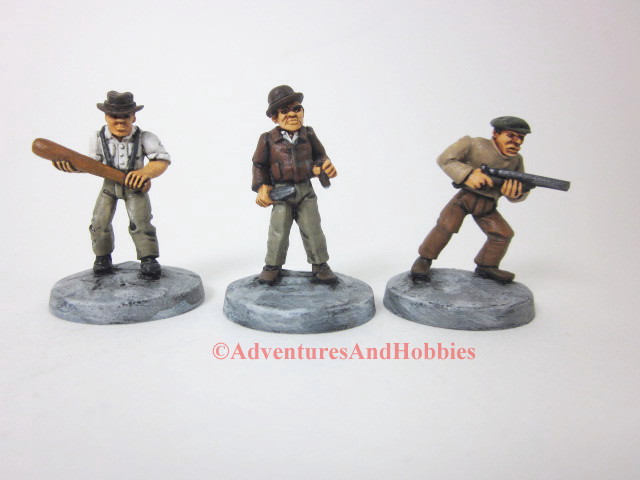 Baseball
is America's favorite pastime. Everyone loves the game. Of course, some of the rougher boys on the street recognize the multi-purpose uses for the bat. Makes a great tool for cracking some heads!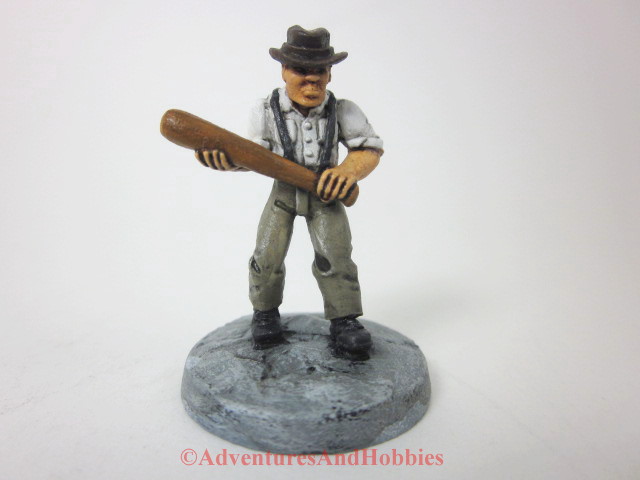 Naturally, the simple, but classic small
blade
is always popular with the
tough guys
. Readily stashed to avoid unwanted attention, but easy to put into use.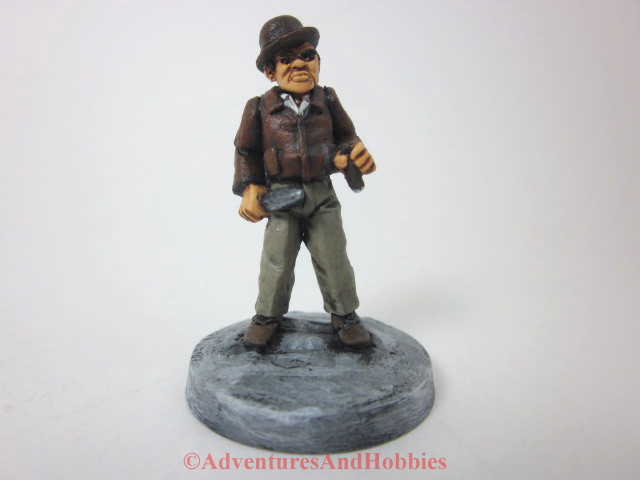 And some times, you just have to bring out some specialized equipment, like this
double barrel shotgun
!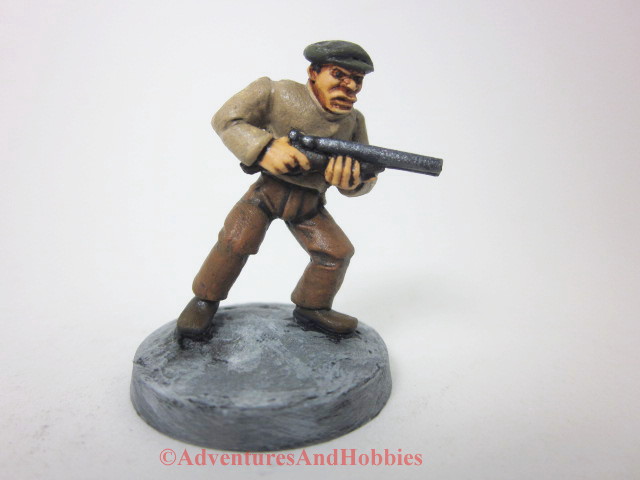 As with the previous
coppers
, these
figures
are designed for
25-30mm scale miniatures games
. They can easily look good standing around the street corners of
early 20th Century towns and cities
in
Pulp
and
Call of Cthulhu
™
games
.
Next time we will look at some of the higher level bad guys.
Visit my store to see more of my painted game miniatures.