07/19/16
Last time we got to meet some of the run of the mill street thugs that could turn up in your 1920-1930s miniatures games. Today we will move up a few steps in the criminal hierarchy. Here are members of a small underworld gang who have tackled some more organized criminal activities.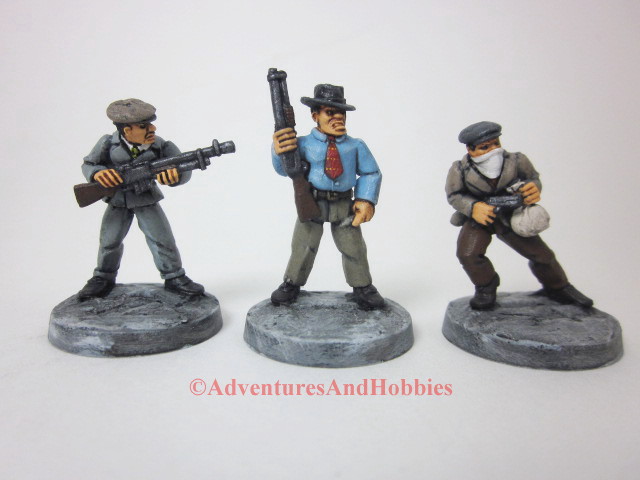 The
gang leader
is the brains of the outfit. He is the one who thinks things through and plans the gang's activities. Of course, he is willing to resort to a more hands-on approach when needed as indicated by his choice of a pump shotgun.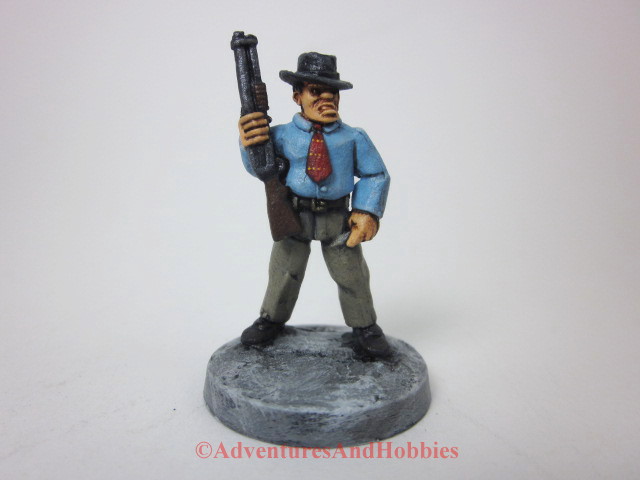 Bank robberies
bring a good amount of cash flow to the gang's coffers. Here is a member fully decked out in his work clothes for making surprise bank withdrawals, including the face mask and small semiautomatic pistol.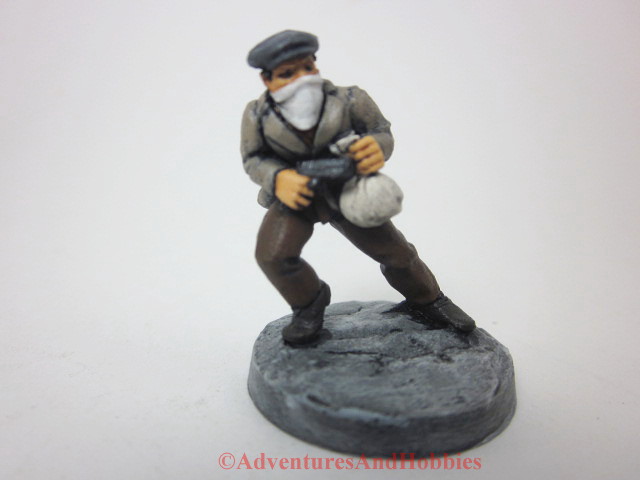 Some situations may require a heavier punch. That is when the gang brings out the BAR Browning Automatic Rifle! This comes in handy for convincing a truck driver that it is time for his cargo to be transferred to new ownership, or to inflict heavy damage on a competitor's brewery operations!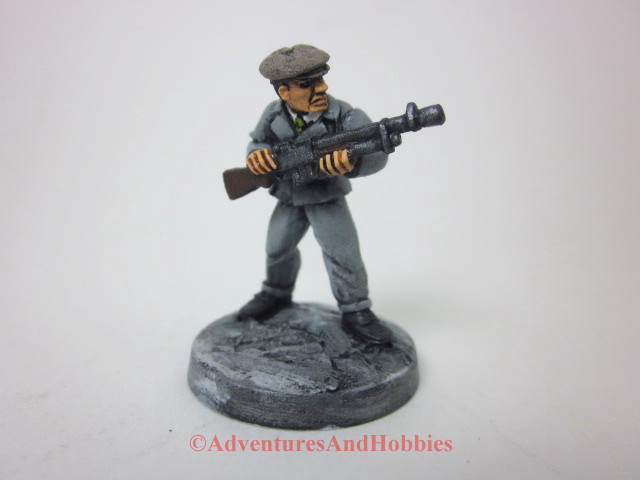 These
25-28mm scale figures
perform well in any
pulp gangland
styled
miniatures game
. They can also be useful as
characters
involved in red-herring subplots of
Call of Cthulhu
™
role-playing adventures
.
Visit my store to see more of my painted game miniatures.