08/25/16
Your adventurers will encounter all sorts of folk on the roads of the realm. Among them may be wandering knights. Some of these warriors may be in search of personal glory, some in pursuit of protecting the righteous. Others may be fighters who have been on the losing side of battles and looking to replace lost their patron. A few even may have lost their way and now simply seek treasure for themselves.
This pair of armored foot knights wear chainmail armor under their tunics. Plate mail on arms and legs add to their protection. Both carry footmen's shields.
Our first fellow wields a longsword as his weapon of choice.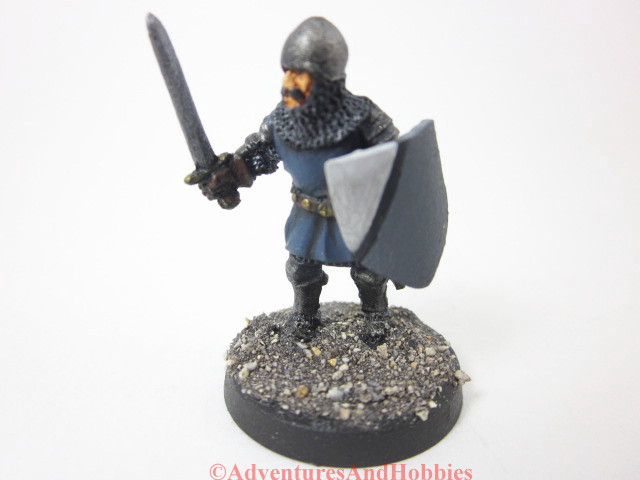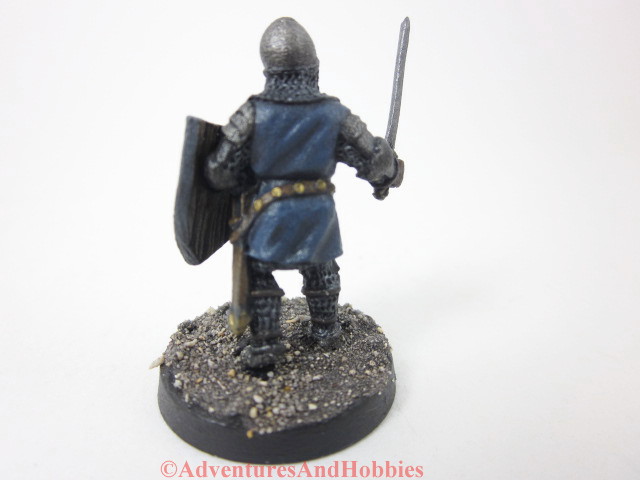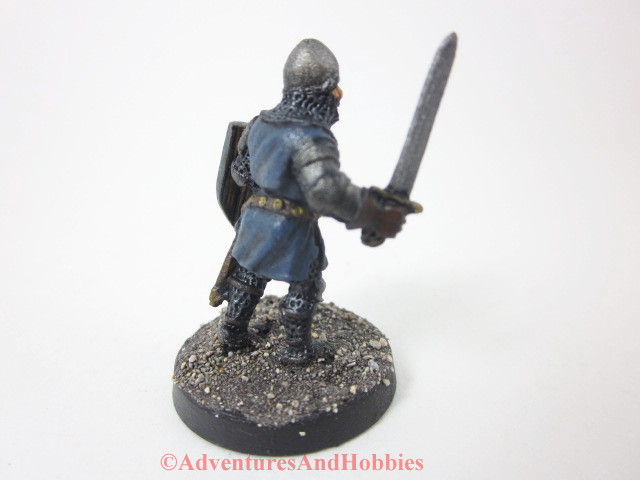 The second
warrior
prefers a sturdy
mace
, although he also carries a
longsword
in the scabbard on his belt.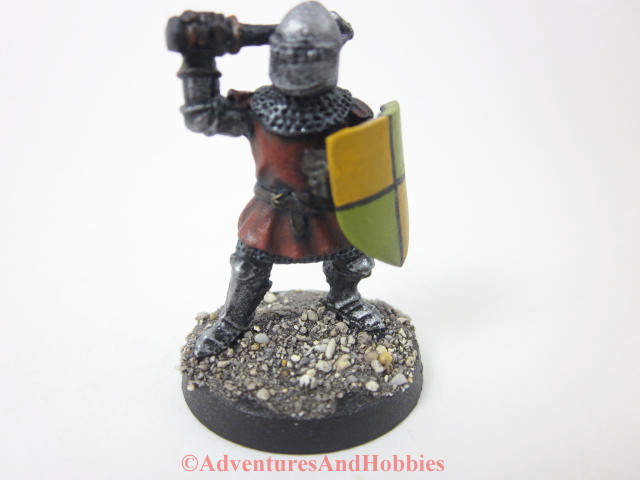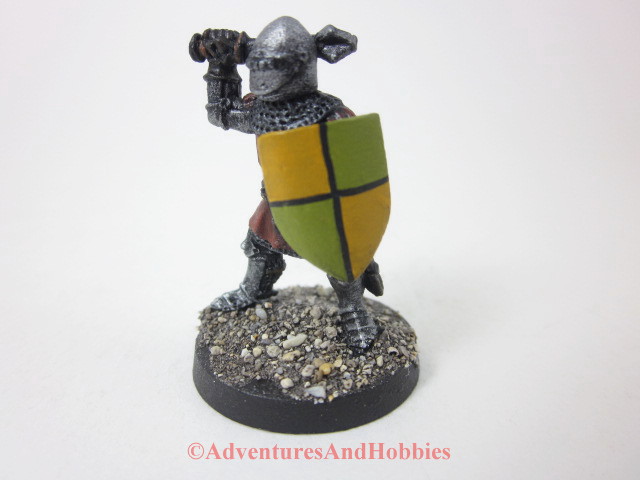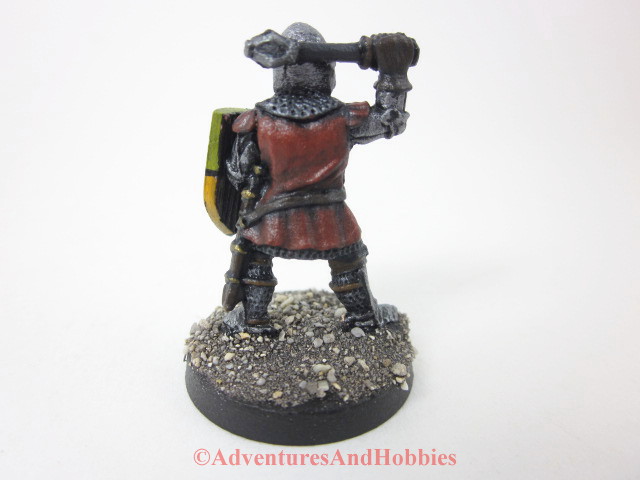 These
25-28mm scale figures
could appear in most
fantasy role-playing games
and
table top miniature war games
.
Visit my store to see more of my painted game figures.