01/30/17
Rat men populations can be found in many fantasy gaming worlds. These intelligent creatures form fairly complex societies. This individual is a shaman for his nest.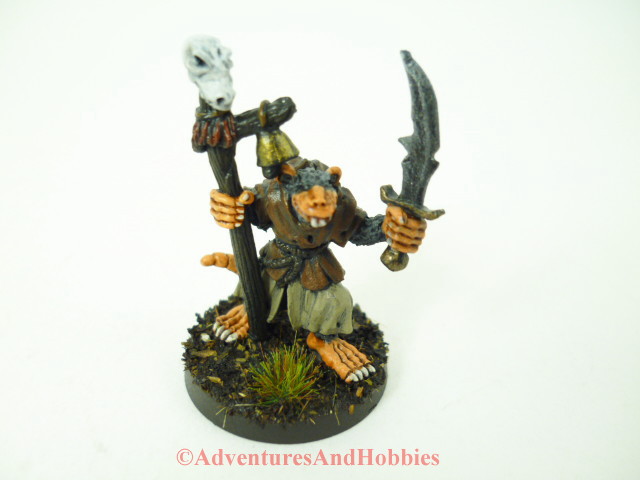 He carries a
staff
in his right hand. This is a symbol of his leadership position in his clan. The staff is adorned with various
religious totems
including an ancestral skull and a small metal bell.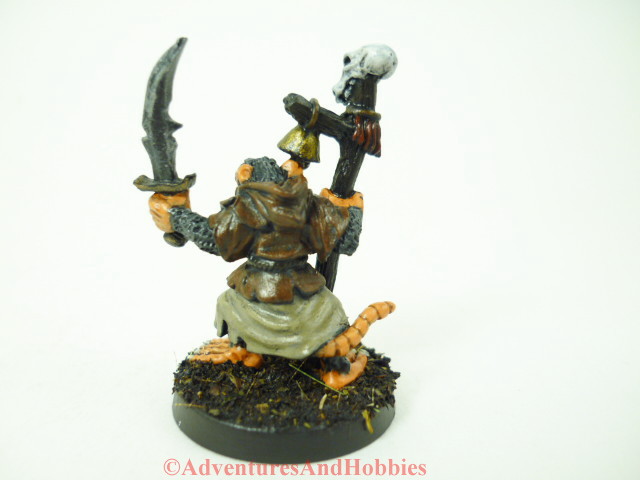 Unlike the religious members in many human societies, the
rat man cleric
is not prohibited from the use of
blade weapons
in combat as proven by the nasty
sword
he wields in his left hand.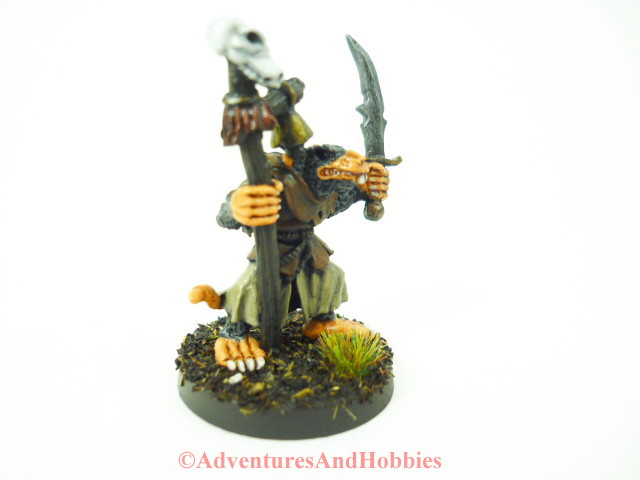 Rat men
can provide interesting encounters in many
fantasy role-playing games
. In fact, for those game systems that allow it, why not include a
rat man
in your
adventuring party
of
Player Characters
for some different player interactions?
Visit my store to see more of my painted game miniatures.