08/06/18
Danger lies in the darkness! The dungeon serpent hunts the unwary adventurer.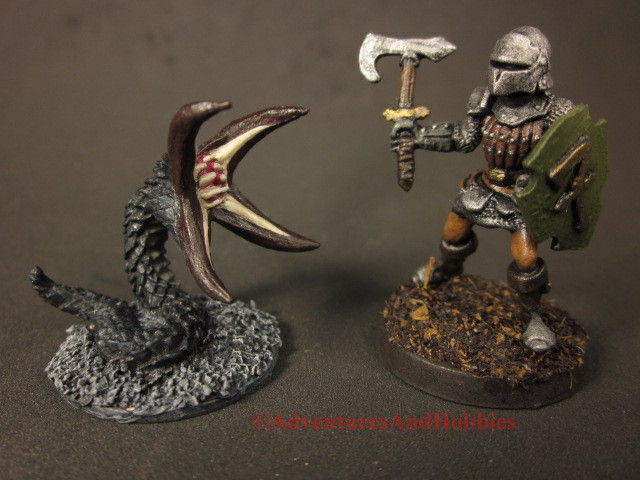 These creatures slither among the dark chambers of underground dungeons and caverns. Their dark coloration allow them to be almost invisible in the shadows even in the presence of flickering torchlight. Only a very faint whispering noise made by their scaly bodies flowing across floors may alert a possible prey that he is being hunted.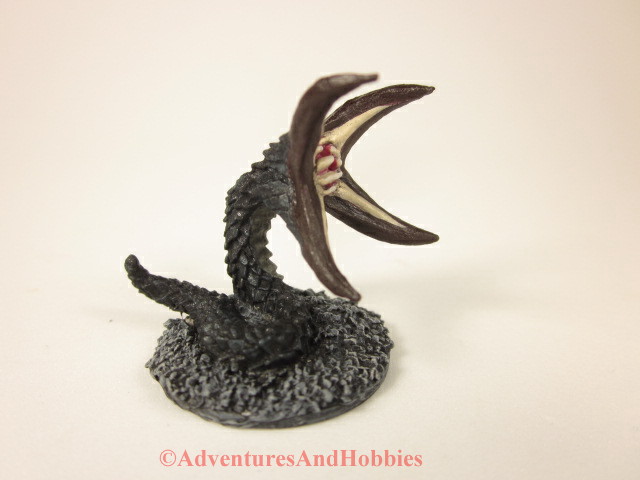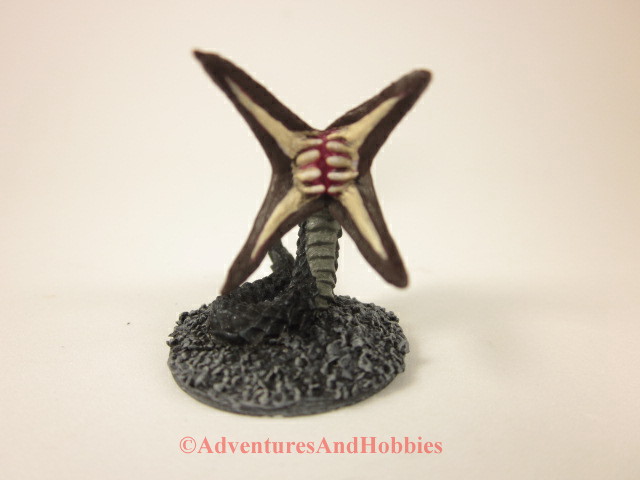 Intelligent, these monsters are known to hunt in packs as well as solitary predators. When attacking, their mouths split open into four prehensile "lips" that grab their victim, pulling him into the gaping maw lined with poisonous fangs.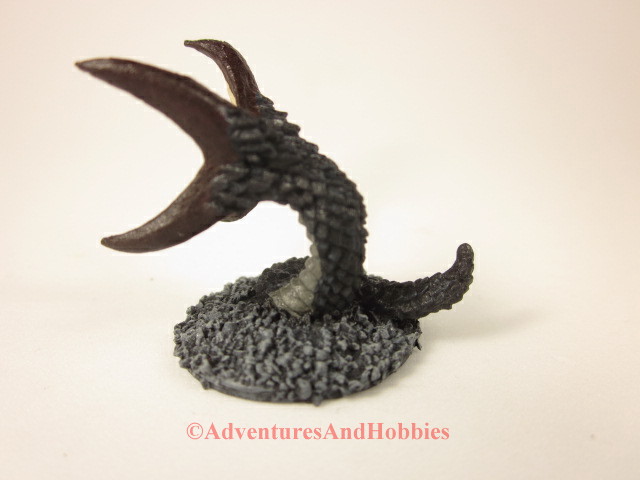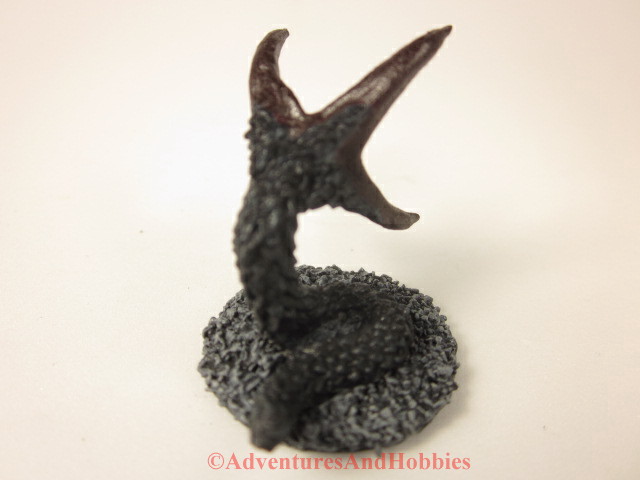 This miniature works well with 25 to 28 mm scale wargame figures. It is generic enough to be able to appear in a wide range of game settings including fantasy, horror, pulp and science fiction.
Visit
my store
to see more of my
painted game miniatures
.