08/15/18
There are many dangers awaiting to confront the unwary adventurer in the wintry realm. The great ice orcs are one of the most dangerous.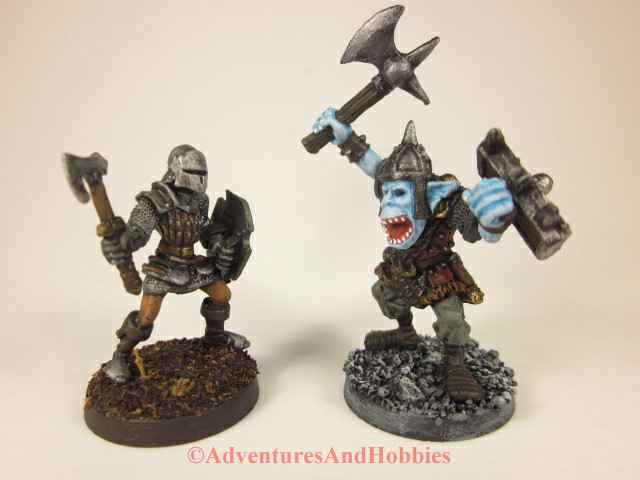 Large, intelligent and evil, these cousins of the common orc are easily recognized by their pale blue skins. This orc warrior makes a formidable enemy on the battleground.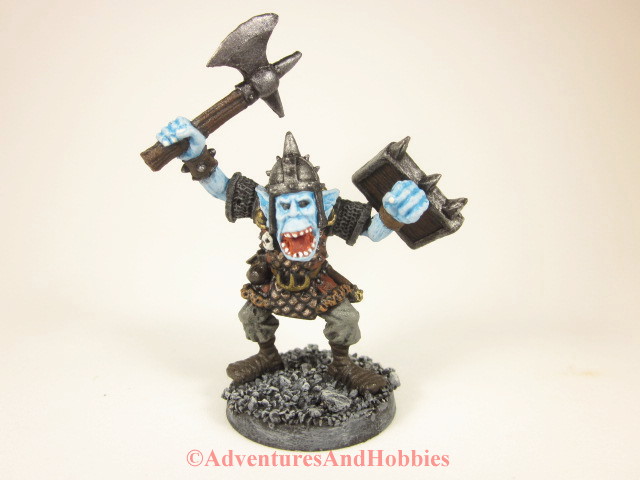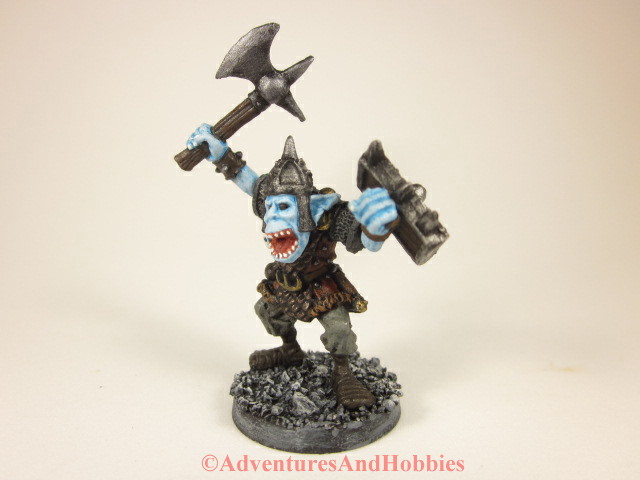 His main weapon is a wicked battle axe. He also carries a dagger in a sheath on his hip. His armor consists of studded leather armor over a chainmail coat, as well as a pointed helmet. He carries a metal reinforced wooden shield in his left hand.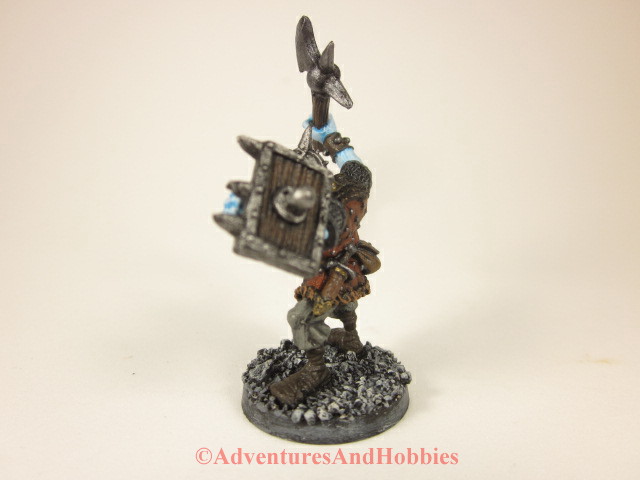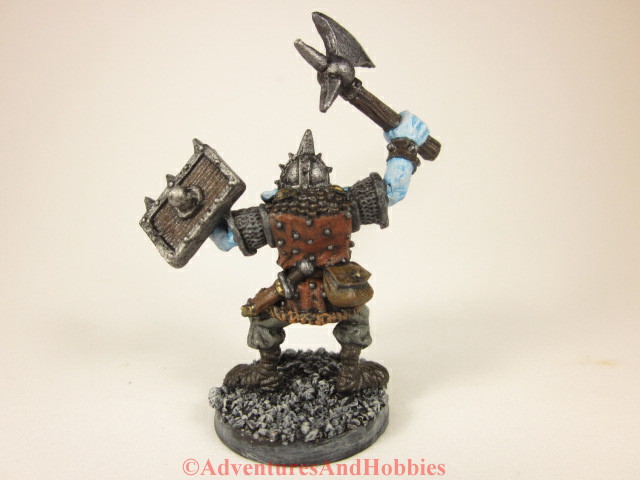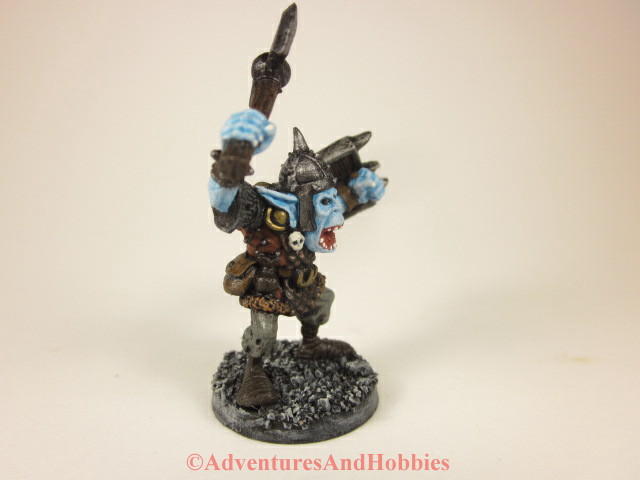 The sculptor has done a nice job of capturing the combat ferocity of this 25-28mm scale miniature. The ice orc can easily find a place in many fantasy role-playing games including Dungeons & Dragons™ and table top war games such as Frostgrave™.
Visit
my store
to see more of my
painted game miniatures
.